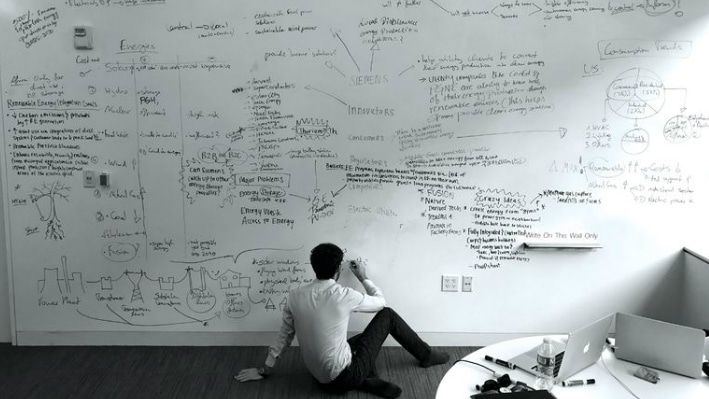 Hult Business Challenge: Interview with Boston's 2017 winner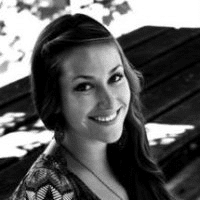 Katie Reynolds, 6 years ago
0
6 min

read
As a Hult student, you learn about business by living it. And if you have entrepreneurial aspirations, what better way to incubate your ideas than by tapping into the network of global knowledge and skills on campus? Each year our MBA students embark on an intensive, seven-month project to find the best solution for a global corporation's challenge or to launch their own startup venture. This is the Hult Business Challenge—the capstone to a global degree and a competitive test of leadership, teamwork, and resilience.
We recently spoke to Michael Ballard, founder of the winning startup for the Entrepreneurial Track of this year's Business Challenge in Boston. He told us about his idea for a more sustainable approach to agriculture and how a diverse, talented team of Hult students is helping to bring it to life.
The winning team
1. Michael Ballard, USA
2. Fernando Ribiero, Brazil
3. Taffy Musoni, Zimbabwe
4. Gabriel Moreno, Mexico
5. Rachael Benton, Canada
"What if we could grow food for livestock in a controlled environment and use 100 times less water on a pound-for-pound basis?"
The interview
Tell us more about your business concept—what's the objective? Our objective is to change the trajectory of water scarcity. 70% of the world's water is consumed by agriculture—and 50% of that goes to livestock. That's not sustainable. So we asked: what if we could grow food for livestock in a controlled environment, leveraging technology—robotics, automation—and use 100 times less water on a pound-for-pound basis? This is a really big problem on a global scale, and we believe we have a solution to it.
Our goal is to bring the ability to grow feed into what we are currently calling "Controlled Environment AgTech Facilities" or CEAF. It's healthier for the animals, cleaner for the environment, and reduces our carbon footprint. There's even evidence that it reduces methane output, which is huge for climate change. There's a lot of benefits to it.
What was your inspiration?
I came to Hult with the idea. It was an idea born out of my own need, and that can be the best starting point for an idea. I was a horse owner from an agricultural background and several years ago, I was browsing through Craigslist, looking to find the most economically priced alfalfa hay. I saw an ad that said: "Tired of paying high hay prices?" So I clicked the ad, called the guy, and had some great discussions. Through time the idea has been molded and shaped into potentially a very big project.
How did you choose your team?
"I needed a team of high achievers and people who were driven and passionate about making a difference in the world."
My reasons for getting an MBA were driven by my entrepreneurial ambitions. I wanted to get the right skills and the team to take this business idea forward. I knew that, in order to really make an impact, I needed a team of high achievers and people who were driven and passionate about making a difference in the world.
At first, I had no idea what kind of talent was here. But I knew that we needed different skill sets to succeed, and I set out to find them. So I hustled. However, through the process, it was quite serendipitous. If I had to weigh it I would say it was about 20% hustle and 80% serendipity.
How did you test the strength of your idea?
Lots of feedback. We spoke to many people both inside the industry and outside the industry.
I did what the lean startup method says: take a viable prototype out and test it on your market. The reality is that farmers require hundreds of tons of animal feed a day. That's when I realized that the business wasn't scalable using human labor. The only way to scale the business was to leverage technology like automation and robotics because the market will not let you play small—the volume of the need is just too great.
What were the challenges?
When you have a diverse team, often there are rambunctious discussions about what strategy we should implement, what our message is, and who should present. However, when we looked at these issues through the lens of entrepreneurship and leadership, which we studied in great detail at Hult, we were able to come to clear solutions.
How did your classroom learning prepare you for the challenge?
Pulling skills out of our leadership classes and putting them in the context of our team was incredibly helpful. Like the lesson about the importance of letting others shine. I thought that, as the founder, I needed to do the presentation. But actually, Rachel was better at presenting in a way that people understand. Navigating through team dynamics was very interesting and incredibly rewarding. We also saw a lot of things from our finance courses coming into play, like how to have a capital structure that maximizes shareholder returns.
How do you feel this project has added to your MBA experience?
It added tremendous confidence in myself and the knowledge that, through a great team, we can rise to the occasion and succeed.
It also helped us understand the importance of the team environment: "if you want to go fast, go alone. If you want to go far, go together." That is the epitome of the Hult Business Challenge experience.
What's next? Investment!
After we won, two of the investors we pitched to at the finals were very interested. One of them has now taken on a very active role in helping us raise capital. We're excited to have him on board—he's an accomplished lawyer and businessman and he really thinks our project has a lot of potential. And he's opening up doors to other investors.
Our goal is to start in Arizona, then expand into California. From there we will see. I think what is important is that we stay flexible and see what doors open as we look forward to the future.
We've seen incredible support from our fellow students. In fact, we had a lot of people come up and say "You've got to bring this to our country."—people from the UAE, Nigeria, Israel—that have said this has so many applications in so many areas. That's because there's a lot of industries that you might not think of that also depend on water, like manufacturing and mining. But we're also looking at how we can use the business to alleviate food scarcity.
---
Have a business idea you'd like to bring to life? Find out more about our innovative MBA program and the Hult Business Challenge.
Kickstart your career in this education and innovation hotspot by studying at Hult's Boston business school. To find out more, take a look at our blog Life in Boston: Introducing Hult House. Download a brochure or get in touch today to find out how Hult can help you to learn about the business world, the future, and yourself.
---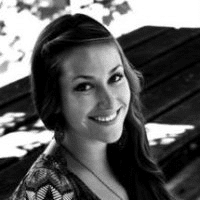 Katie Reynolds
Written by Hult contributing blogger Katie Reynolds who is a freelance writer based in London. Originally from Michigan in the U.S., she relocated to the U.K. in 2010 to pursue a master's degree at Hertford College, Oxford. Today, she writes on topics including business, higher education, healthcare, and culture.
Related posts