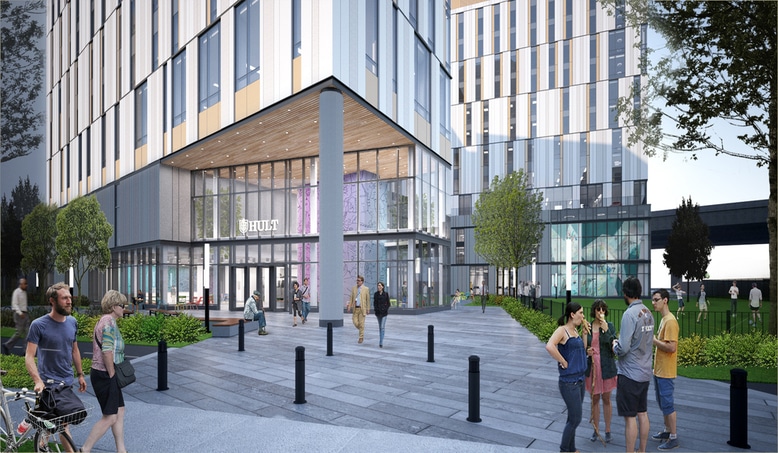 Opening in September 2019, Hult House is Hult's newest accommodation building located on our Cambridge campus in Boston. Students will enjoy the convenience of a modern state-of-the-art living facility close to the heart of Boston and just steps away from the classroom.
Hult House amenities include:
Lounges and quiet common study areas on each floor
Access to outdoor athletic facilities, including a 5×5 soccer pitch, basketball court, and tennis court
On-site gym and climbing wall (separate fees)
On-site dining facilities
We caught up with the head of Hult House, Jessica Szubart, to learn more about what students should keep in mind when choosing their accommodation, the top benefits of living in Boston, and the great features of the brand-new Hult House Boston building.
---
 What are the top 3 reasons for living in Boston?
Boston is probably the best city for students in all of the U.S. Given the number of universities in such close proximity to each other, it's a city designed to be student-friendly.
It's a perfect size. Large enough that you have access to world-class restaurants, museums, and theatre, but small enough to feel accessible.
Living here, you get to experience fall in New England; Foliage, apple cider, and pumpkin flavored everything!
"The proximity to the business community is a great advantage for students who are looking to network."
What are the top benefits of staying at Hult House in Boston?
Comfort: You get all the comforts of living in a modern apartment building combined with the community benefits of living in student accommodation. It's the perfect place to unwind, socialize, and soak up the atmosphere of campus life.
Proximity to campus: You couldn't stay closer to the campus… unless you were living in a classroom.
City location: The proximity to the business community is a great advantage for students who are looking to network and place themselves in the midst of the major companies in Boston. We're just down the street from the new Philipps headquarter and a short commute away from all of Boston's hottest offices in Cambridge and Boston.

How do I get involved in the Boston community?
There's no lack of opportunity here. Networking events, sports clubs, and social meet-ups are all open for students to join and take part in. How much you get involved is really up to you and the initiative you take. Living at Hult House, you're in the thick of it all.
"As soon as you confirm your place in Boston, start thinking about where you want to live."
Does the building have any special or notable architectural features?
It's hard to pick just one as there are tons, so I'll just pick two: The airstream café in the lobby is going to be such a cool addition to the building. And who doesn't want a latte to kick start the day before classes?! The other element that I love is the windows. The floor to ceiling windows flood the rooms with light which makes such a difference to the atmosphere. Don't worry though, they have black-out shades for mid-day naps!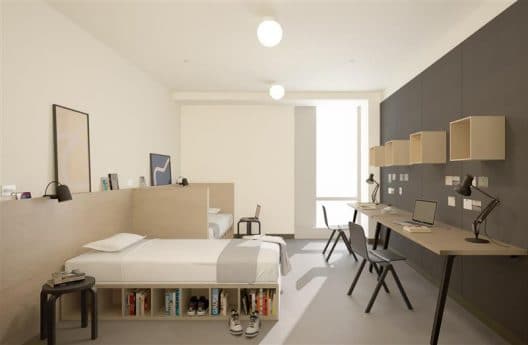 Any top tips for students to keep in mind while choosing accommodation in Boston?
Yes, plan early. Because Boston is home to so many students, the housing market is flooded with demand in September. As soon as you confirm your place in Boston, start thinking about where you want to live because finding a place here can be quite tough. When you are looking at places, remember to take into consideration commute times. Even though an apartment might be "just" 3 or 4 miles away, with Boston traffic that can take an hour to get to class.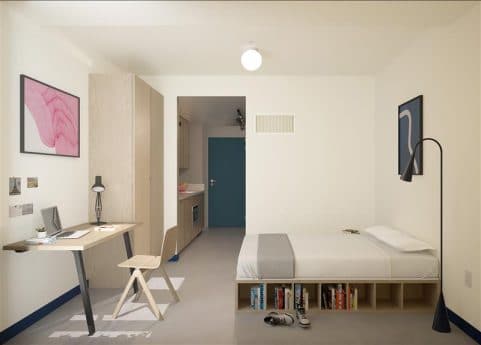 What is one thing you couldn't live without in your dorm when you were a student?
This is a really tough question, but I think the thing that made my dorm experience as amazing as it was were my friends. All my closest friends from college (and to this day!) were the people that I shared a hall with during my first year. Oh, and I couldn't live without my flips flops/sandals, but that's because we didn't have private bathrooms and showers the way that we do in Hult House!
---
Interested in finding out more about Hult House? Visit our housing website today.
---
Kickstart your career in this education and innovation hotspot by studying at Hult's Boston business school. To find out more, take a look at our blog 6 key lessons from my first 6 months at Hult's Boston campus. Download a brochure or get in touch today to find out how Hult can help you to learn about the business world, the future, and yourself.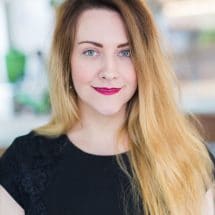 Emily Gaskell
Written by Hult staff blogger Emily Gaskell. Originally from the U.K., Emily has travelled to many countries around the world. She lived and worked in Asia for four years and is now based in London. Her writing focuses on higher education and working overseas.
Related posts