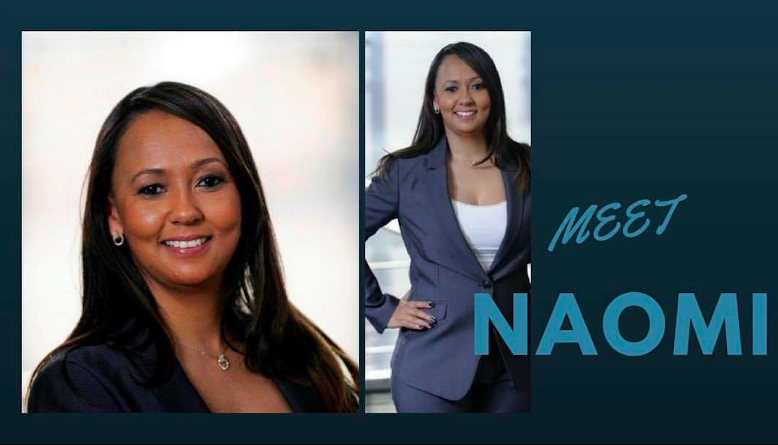 Even as a little girl, Naomi Thompson had big dreams. "My entire life, I've always felt I had to work twice as hard as everyone else. I was born in a small village in South Africa where going to university was not really even considered an option. When I was a kid, I'd tell people I wanted to become a lawyer, and they'd look at me like I was crazy!"
But that's exactly what she did. And she didn't stop there. Fast-forward a few years: Naomi is actively driving change in the legal industry. She is Vice President of Legal Solutions at Exigent—transforming the way legal services are offered and applying analytical thinking and smart use of technology to deliver answers that impact every aspect of business performance. She's been named one of the Mail & Guardian's "Women Changing South Africa Law & Justice." She's a director on the boards of a creative marketing agency, a legal tech startup, and an educational nonprofit. She's working to set up her own scholarship fund. And she's in the process of founding an innovation platform for entrepreneurs, along with a fellow Hult alum and a Hult professor.
"Hult was such a transformational experience in terms of my thinking processes that I'm really able to be a part of multiple initiatives and still flourish in a very demanding job." Naomi says this is a result of Hult equipping her with the mindset and skills of an entrepreneur. "Why take eight hours' sleep when you can get by on four?" she says. And she's deadly serious!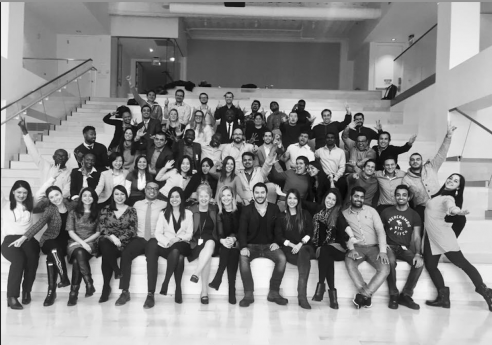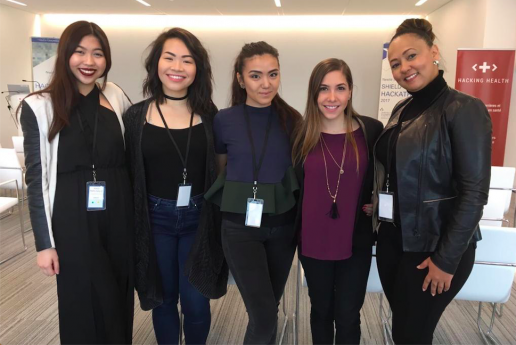 It's not your background – but your mindset – that matters
"It doesn't matter what your dreams are," says Naomi. "Put your mind to it and you CAN achieve it. I'd wanted to do an MBA for years. But when I told some people that I was thinking about leaving my job as Chief of Staff for a pan-African investment company to do an MBA, they pretty much laughed at me!"
But as you can probably imagine by now, this only strengthened Naomi's resolve. "I knew that my passion lay in business and I wanted to pursue that. I knew I'd need to supplement my law background with an MBA if I was going to make the C-suite. I'd also always yearned to be part of a global organization and I'd wanted to do an international MBA since I was in my 20s. I was working cross-culturally at that time across the world and wanted to truly understand the global perspective of business regardless of where in the world you are."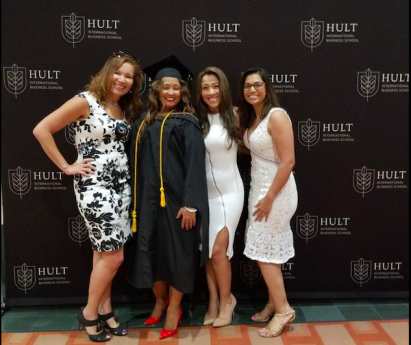 Moving mountains in the path to Hult
A number of financial obstacles threatened Naomi's dreams. But she wasn't going to let something as fickle as finances stand in her way.
"A very unfavourable exchange rate impacts people from Africa. We're an emerging economy. Initially I looked at schools with bigger scholarships, but as soon as I found Hult, I knew it was the school for me.
"I cashed in my personal investments at work. I sold my property. Got some Hult scholarships and financial aid, but I still wasn't coming close. So, I started looking at it as an entrepreneurship venture. I did some research and sent out a proposal to everyone that I knew. I was asking people to invest in me. It wasn't easy. But I wanted the MBA more than I cared about protecting my pride. After all, nothing worthwhile ever came easy." she says with a smile.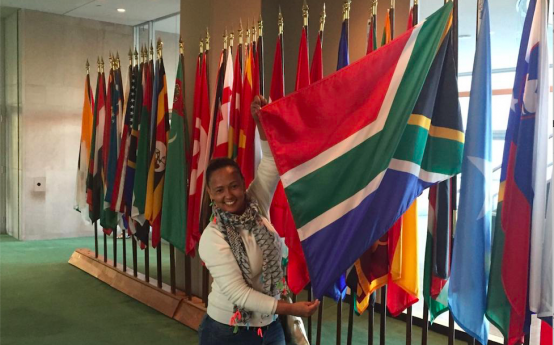 Achieving buy-in
"My then boss used my proposal to negotiate with the company. They agreed to fund me the equivalent amount of an African MBA to supplement my tuition.
However, I still needed additional funds for living expenses, so I took out an educational loan. In order to be approved for this, I needed to demonstrate that I had a guarantor. In the end a friend's husband agreed to stand in as a favor. I named him in my life assurance so that he would be covered, no matter what!"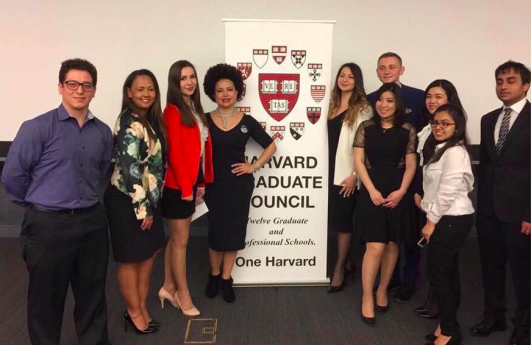 And you followed your dreams and made it to Hult. We're very glad you did! "Yes, and it changed my life in so many ways. I was able to study with some of the world's most influential thinkers and innovators. What stood out to me was the courage and ambition of my classmates. We were from diverse industries all over the world. But we'd given up successful careers and moved across the globe to pursue our dreams—and that's something we all had in common."


Unforeseen bumps in the road
Unfortunately, that wasn't the end of your money worries, was it? "No. My parents are elderly, and they ended up moving in with me—literally the same month that I got the acceptance letter from Hult. My mum was so ill that she couldn't look after herself. But I was still as determined as ever—this just added an additional level of financial responsibility. I managed to cover them while I was away. But then, sadly, my mum had some serious, unexpected health complications.
"As a result, in my last semester, I realised I wasn't going to have enough money to cover my living expenses. I decided to run a Gofundme campaign to ask for help. It was an embarrassing thing to have to do. It made me quite uncomfortable seeing it posted and reposted on social media and having everyone know my personal situation. But I was grateful to my network and it meant that I was able to raise the funds and cover the course until graduation."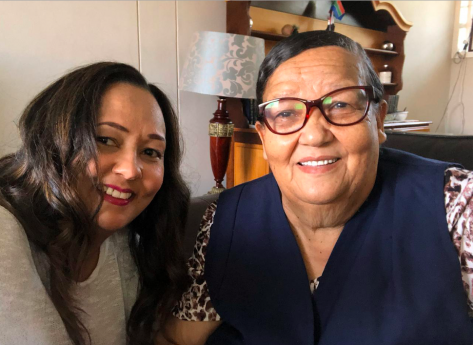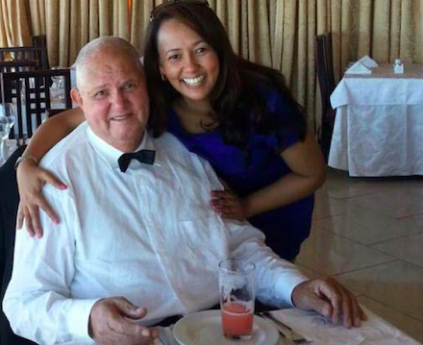 Naomi with her parents
Paying it forward
Among the projects you're currently working on, you mentioned that you're launching a scholarship fund? "Yes. Driven by my own challenges, it's become one of my life's missions to help others fund their dreams too. I can't talk in detail about it yet. But I started looking at how to set up a funding model for people to study abroad. I eventually settled upon registering a nonprofit. It's called Ndoto, which means "Dreams" in Swahili.
"I'm also looking at potentially collaborating with other alumni from various global universities. For example, one person coaches the candidates through the GMAT, one approaches institutions, etc.
"But the initiative I'm most excited about—which is still currently under wraps—is the launch of a for-profit company running innovation challenges for entrepreneurs across Africa. We'll put the finalists through an incubation process and we're hoping to fund the winning teams. I'll be doing this with another Hult alum and a Hult professor—so watch this space!"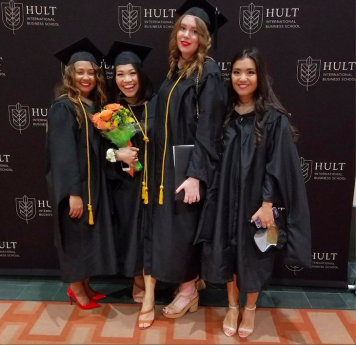 What are your top tips for funding an MBA on a budget?
Ask for advice.
"You'll need to do a lot of research up front. Speak to people. Ask for advice."
Approach alumni
"Connect with alumni who have been through the process. The alumni network is a great – often untapped – resource that can help you in the planning process. For example, coming from a hot country, it never occurred to me that, in winter in Boston, my electricity bill would be double what it is at home. This helps you know what you need to ask for when raising funds."
When you've done your research, research some more
"There are lots of programs out there offering support. For example, there are often programs that want to fund women. You may not necessarily know about them yet but trust me – they're out there."
Think outside of the box!
"What worked for me might not work for someone else. I've seen it with other students. They start with a business plan, and it might not work, but it makes them realise something else that does work. One example is a girl that I recently worked with. She set up her own website and regularly uploads personal vlogs and blogs. She managed to get funding through that."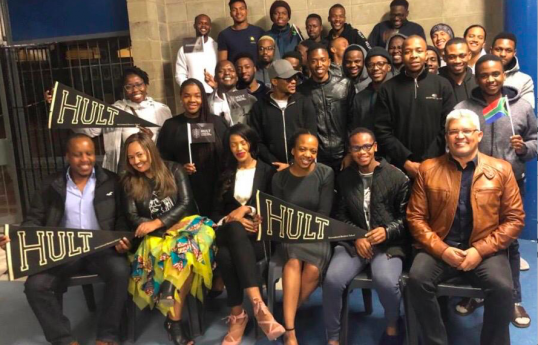 More like this
Naomi talks about her reasons for choosing Hult

Mel Cloney
Mel is a staff blogger working in London, and is passionate about the Hult journey. Her writing focuses on faculty, academics, and student and alumni experiences. She's a food, scuba, and running junkie with a penchant for all things French.
Related posts