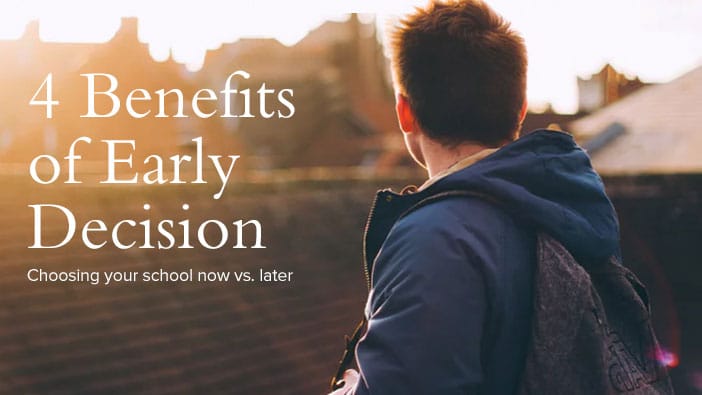 ---
Note: We've made every effort to ensure that the information in this article is correct at time of publishing. However, because visa and immigration laws are complex and ever-changing, please check the U.S. Department of State or U.K. Home Office website for the most up-to-date information on visa requirements.
---
Find out why Early Decision might be right for you, wherever you're from
We understand that applying to schools and universities can be both an exciting and stressful process. At Hult International Business School, we have undergraduate students joining us from all corners of the globe. That's why we tailor our admissions process to our global student population, making it as straightforward and flexible as possible—no matter where in the world you went to high school.
Because Hult is accredited in the U.S., we're pleased to offer ambitious Bachelor of Business Administration applicants the chance to make Early Decision applications for our home campuses in San Francisco and Boston, as well as in London.
---
Already decided Hult is for you? Our Early Decision application deadline is fast approaching on November 1st, 2017. Start your application today.
---
While Early Decision may be a familiar admissions option for North American students, highly qualified students from other parts of the world may not recognize the benefits of making an Early Decision (ED) application. Early Decision can have major advantages for all students, particularly for those looking to study overseas. Here's why you may want to consider it for your application.
As the name suggests, making an Early Decision application means you'll be among the first to be notified of your application outcome. The deadline to apply for Early Decision at Hult is November 1st, and you'll know if you've been accepted before the end of 2017.
There are some important conditions that come with making an Early Decision application. You can only apply to one school at a time via Early Decision. And if you're accepted, there is a binding agreement in place committing you to attend. At Hult, this means you'll need to confirm your place by January 15th and withdraw any pending applications to other US institutions.
For that reason, Early Decision applications should only be made to your very top choice school.
What are the benefits to making an early decision?
Beyond knowing the outcome of your application sooner, there are a number of other important advantages that come with applying via Early Decision.
1. It shows the school you're seriously interested and ready to make a serious commitment
Because the application is a binding agreement, admissions officers recognize that Early Decision candidates are committed to the program. This sends a positive message before your application has even been read.
Schools are eager to fill their classrooms with students who are genuinely excited to be there and want to actively contribute to life on campus. It's no surprise that these are exactly the types of students who tend to apply for Early Decision.
"We're always pleased to hear from students who have chosen to make an Early Decision application. It demonstrates confidence, ambition, seriousness, and enthusiasm from the start. And these are the traits that make for a successful business student."
Niccolò Del Monte, VP of Global Undergraduate Enrollment, Hult International Business School
2. Peace of mind and more time to enjoy your final year of school
If your Early Decision application is successful, you'll usually know by December. This is still relatively early in the academic year, meaning you'll have plenty of time to make the most of your final year before university, free from the pressure and expense of undergraduate applications. You'll be able to make the most of school, sports, and friends with the peace of mind that your undergraduate place is already guaranteed.
3. More time to arrange your student visa and prepare for your new life abroad
If, like most Hult students, you'll be studying overseas as an undergraduate, a successful Early Decision application can give you an important head start in preparing for life in a new country.
Depending on where you're from, the student visa process can sometimes be complex. We have a dedicated Visas and Compliance Team to help, but having extra time to prepare can make a potentially stressful process easier. You'll also have more time to consider your travel and accommodation options, helping you make a smoother transition to student life abroad.
4. First access to key scholarships
Because the application deadline for Early Decision tends to be earlier, it usually means you'll be competing with a smaller pool of applicants. Not only can this be an advantage when it comes to admission, it can also give you earlier access to scholarships and other forms of financial aid. We offer a number of merit-based scholarships for undergraduates, including our Social Impact, Women in Business, and Academic Excellence scholarships.
Curious to find out more about the admissions process for the Bachelor of Business Administration program at Hult? Download our brochure to discover everything you need to know about our truly global program.
Our Early Decision application deadline is fast approaching on November 1st, 2017. Start your application today.
Make the most of what your career has to offer with a Masters in International Business from Hult. To learn more, take a look at our blog 5 big reasons why to apply early for your MBA or Masters, or give your employability a huge boost with an MBA in international business. Download a brochure or get in touch today to find out how Hult can help you to explore everything about the business world, the future, and yourself.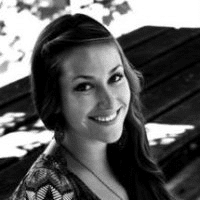 Katie Reynolds
Written by Hult contributing blogger Katie Reynolds who is a freelance writer based in London. Originally from Michigan in the U.S., she relocated to the U.K. in 2010 to pursue a master's degree at Hertford College, Oxford. Today, she writes on topics including business, higher education, healthcare, and culture.
Related posts
Instagram
Invalid username or token.
#Hult