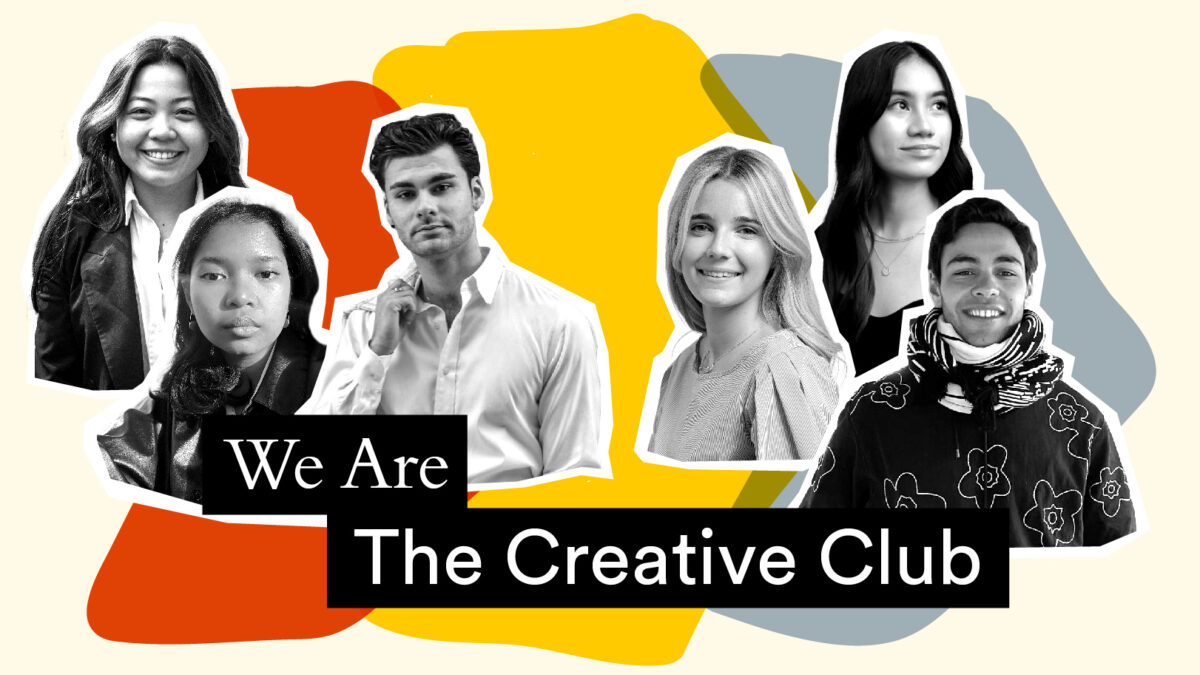 Hi! We're the Creative Club from Hult London Undergraduate, and we've created a space for students and staff to freely express their creativity. At Hult, our community is made up not only of business-oriented individuals but also creative ones. Our mission is to highlight the exceptional talents within our community. One of our main goals is to deliver top-notch student-led events (like our latest exhibition) that equip our members with the necessary skills for their future careers.
Let's take a closer look at the exhibition
Q&A with the Creative Club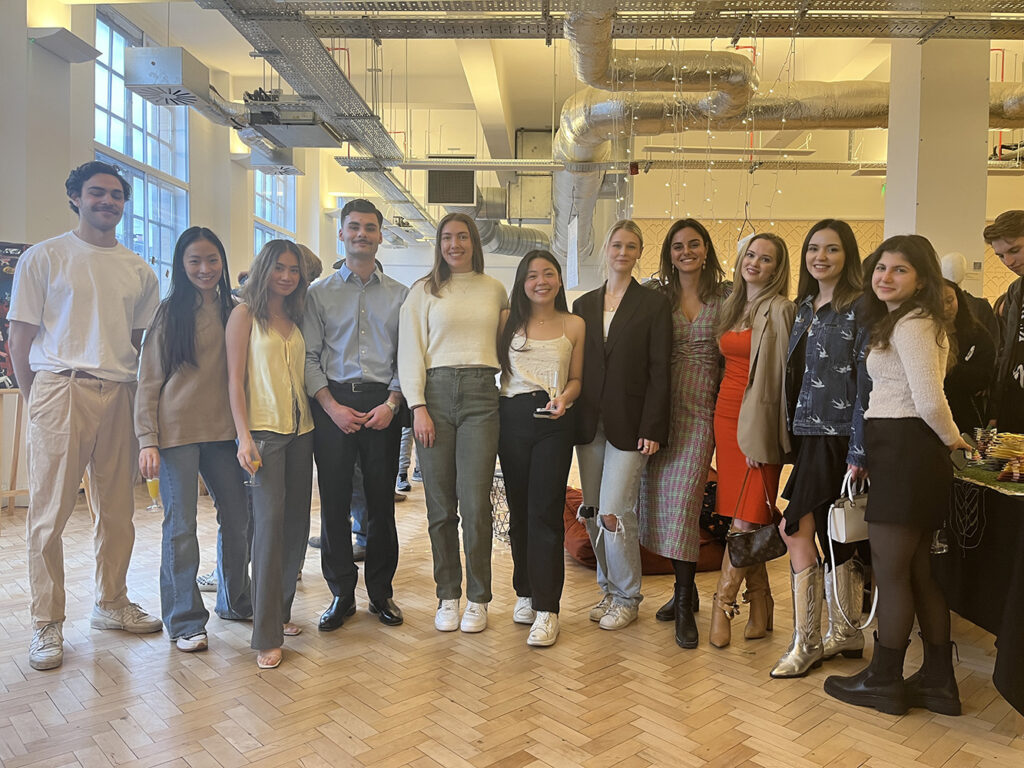 How did you go about organizing the art exhibition?
We developed a design guide to ensure consistency across all the materials published. We also created a marketing calendar with schedules and deliverables. Collaborating with the graduate campus to organize the event was challenging as team members had different time schedules but we made it work. Our diverse strengths meant we could broaden our ideas and gave us more opportunities. The result? A successful exhibition.
In terms of financing, that was also tricky, especially given the allocated budget. After multiple meetings and the help of student services, we secured proper funding and reached the expected budget target. It's also worth mentioning that during the various stages of planning for the event, we realized the importance of effective management and clear organization in event planning. The preparation process provided valuable opportunities to learn and understand the core principles of running a successful event.
What inspired the theme of 'Growth'?
Hult personifies a culture of embracing a growth mindset. That's especially relevant for us as undergraduate students as we face significant life decisions that propel us toward personal growth. Being part of a business school also involves navigating through uncertain and evolving landscapes—similar to the concept of growth. So, we wanted participants to present art that reflects both significance and expansiveness while capturing the essence of Hult.
What are some highlights from the event that you can share with us?
Seeing everyone enjoying the exhibition, conversing, and appreciating art together. Everything also worked synchronously—amazing canapés, great live music, and enriching conversations tied together by art.
Meet the board members behind the club
---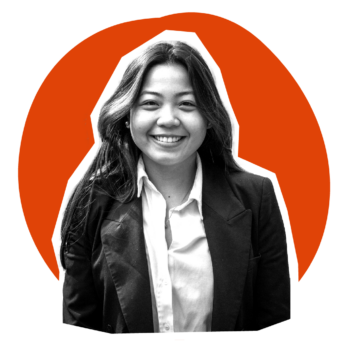 Angel's story: My Hult journey started quite early through Hult's PreUniX program in San Francisco. I got an early first-hand experience with Hult's innovative curriculum, which greatly influenced my decision to study here. I became a part of the Creative Club by continuously joining their events during my first semester on campus. Through my consistency and passion for art, I was invited to be part of the board. I spearheaded the first-ever Hult exhibition in my second semester.
---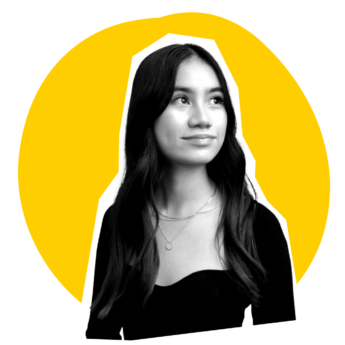 Ynna's story: I have always wanted to study somewhere where I could learn business and explore art. My college counselor recommended I apply to Hult because it ticked all my boxes. I spent my first year at Hult online. Through their social media, I became aware of the Creative Club's artistic presence, specifically their first-ever Hult exhibition. When I arrived on campus in London a couple of months later, the club welcomed me with open arms and invited me to become a board member. I feel very grateful for these couple of weeks coming in full circle; now doing the marketing and social media presence for this year's exhibition!
---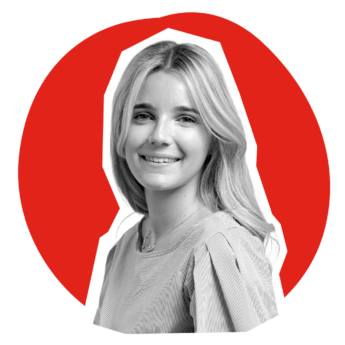 Silvia's story: When I discovered Hult, I found a vibrant college where people from different nationalities were studying together while having the opportunity to rotate around the world. This was exactly what I needed, and now, at the end of my third year, I can say that it was the right choice. I joined the Creative Club after my rotation at the Boston campus. The club members welcomed me immediately, and we started working together as a great team.
---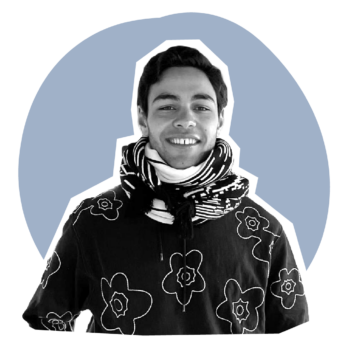 Elias's story: I first met a few Hult representatives during the college fair at my high school. I chose Hult for its opportunities and the community it was able to provide. I attended two events hosted by the Creative Club and enjoyed meeting new people. In my second year, I saw they had an opening for the head of events position. I immediately applied, and after being selected, I could not wait to start planning and working.
---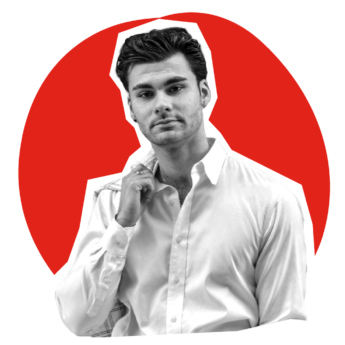 Anthony's story: After talking to a friend studying at Hult I quickly understood what the school was about. I was looking for an international environment, and he assured me that Hult would fulfill my criteria and help me learn and grow as a young business professional. When I first saw the Creative Club, I knew it would be an opportunity and space to express myself through art. It allows us to get to know each other and exchange ideas on different topics linked to art and creativity. I joined the club last year after talking with Angel.
---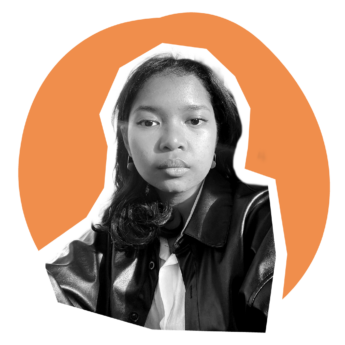 Chita's story: Hult attended my high school university fair and talked us through the Bachelor of Business Administration program, and it piqued my interest. And even with a rocky journey to get here, I learned many things that have pushed me to become a better businesswoman. I met Angel, our club's president, in class, and after chatting, she asked if I would like to join the club, and here we are a year later, with three events and a fantastic exhibition that celebrates us as a community under our belts.
We hope you've enjoyed getting to know the club and what we do. Check out our Instagram for more content on everything art and creativity. And be sure to submit your work at our next exhibition!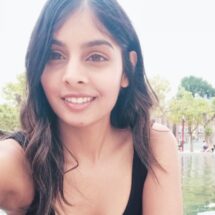 Ulisha Singh
Ulisha is a copywriter and contributor to the Hult blog. With her experience writing for various industries, from software to yoga, she has gained invaluable insights that allow her to create specialized content for her clients. In her free time, Ulisha likes to travel, work out, and eat her way through London.
Related posts