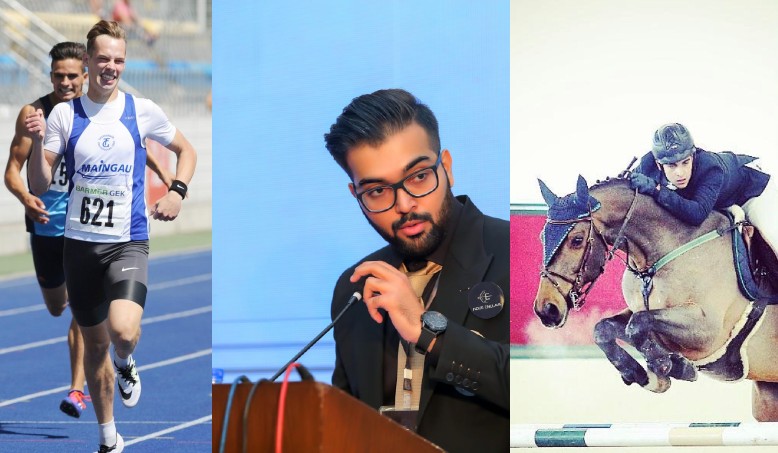 The general view is: to succeed in business school you have to have a background in business. But being at Hult and interacting with my classmates has taught me that succeeding in business school doesn't mean you need to have a business background, you just need a few key strengths: passion, motivation, adapting, consistency, dedication, and resilience.
To really show you how varied the backgrounds and experiences are of students that come to Hult, I interviewed three culturally different people from my class—one CEO and two athletes.
They all have a different background but they have one thing common: a can do attitude.
Dai Ali Daniyal: CEO of Al Ashraf Group 
Dai could have been a doctor which would have pleased his family. Instead, he took a leap of faith and followed his passion for business. He went through the backlash of breaking the norm of studying medicine, and today, he's the CEO of a few companies (including two restaurants in the UAE). He didn't give in to the peer pressure to study something that he knew wasn't right for him. He just went for it! Where he lacked parental support, he made up for it with a huge amount of passion and that's all he really needed for success.
You don't need everyone's support, you just need self-motivation and resilience to succeed.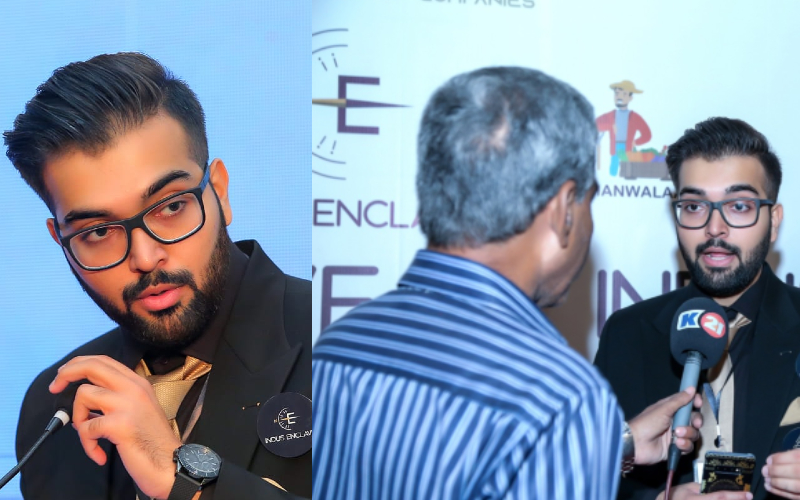 Eduardo Romano: Showjumping
Eduardo had a very strong support network from his family in show jumping because his parents met whilst participating in equestrian sports. The ability to make a decision based on the reaction of a horse is surprisingly relatable to real-life scenarios because you have to think and act quickly but still keep a smart head to make sure your horse doesn't feel alarmed. "A horse might have been in around the same track so many times but sometimes reacts differently, that's kind of how life is—especially in the business world."
You can't solve all problems, so you have to think quickly and adapt to the best option.

Constantin Schmidt: Running 
Constantin was a runner and competed many times representing his home country, Germany. Interestingly, he once ran 45.85 seconds in a 400m race, but wanted to push himself more to reduce his time. After consistent training, some tough days, and an unreal amount of dedication, he increased his speed by 0.5 seconds (seems small but in the track world that's a lot). Just like Constantin's running goal took step-by-step and strategic planning, a great investment of time, and a few bumps along the way, business is just the same. Also, discipline in business is as important as the discipline needed when training for a race.
No matter what position you come,  don't give up when it's difficult. Keep pushing to go the extra mile.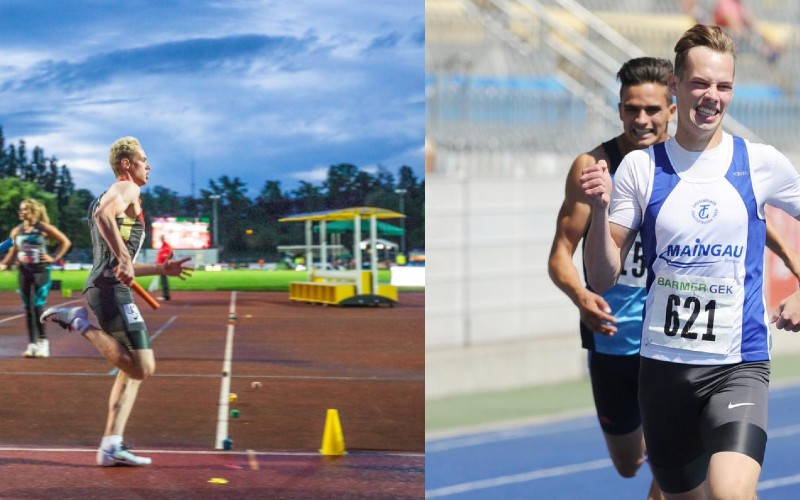 There's more than meets the eye
If I could sum up my biggest takeaway from the fall term, it would be: there's more than meets the eye. The fall term signified the start of new beginnings, and sometimes I felt overwhelmed that I didn't carry the same amount of experience as my fellow students.  But then I remembered, Hult chooses a wide diversity of students that all bring unique traits, qualities, and experiences to the classroom. We are not a typical business school, and at Hult, our differences and uniqueness make us shine brighter than the average student.
It's been a blast getting to know so many new people with so many interesting backstories. I've grown to understand why being around people from different educations, professions, and cultures is so valuable to making you better at business. Here you learn to appreciate and embrace everyone's differences because it improves your ability to solve problems, communicate effectively, and enriches your growth mindset.
In life, we go through different obstacles that make and shape our growth. We are faced with decisions that could change our lives in both directions, just like in business, we are challenged every day to make decisions that could make or break a business. Some people classify decisions as good or bad, but in my opinion, there are no good or bad decisions, only trial, error, and recovery.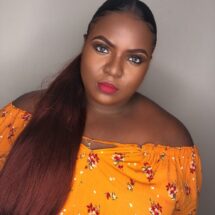 Marie-Anne Evabelle Okipidi
Marie-Anne is of Nigerian and Ghanaian decent, and studied at the Central University in Ghana, awarding her with experience and knowledge in advertising and broadcast journalism. She is based in Hult's Dubai campus and enrolled in the Masters in International Business program. Marie-Anne takes an active role at Hult, as she's President of the Business and Current Affairs Think Tank Dubai (student club) and the Student Lead of Hult's Global Blog Ambassadors. She spends her free time connecting with new friends, editing sounds, listening to music, and cooking.
Related posts