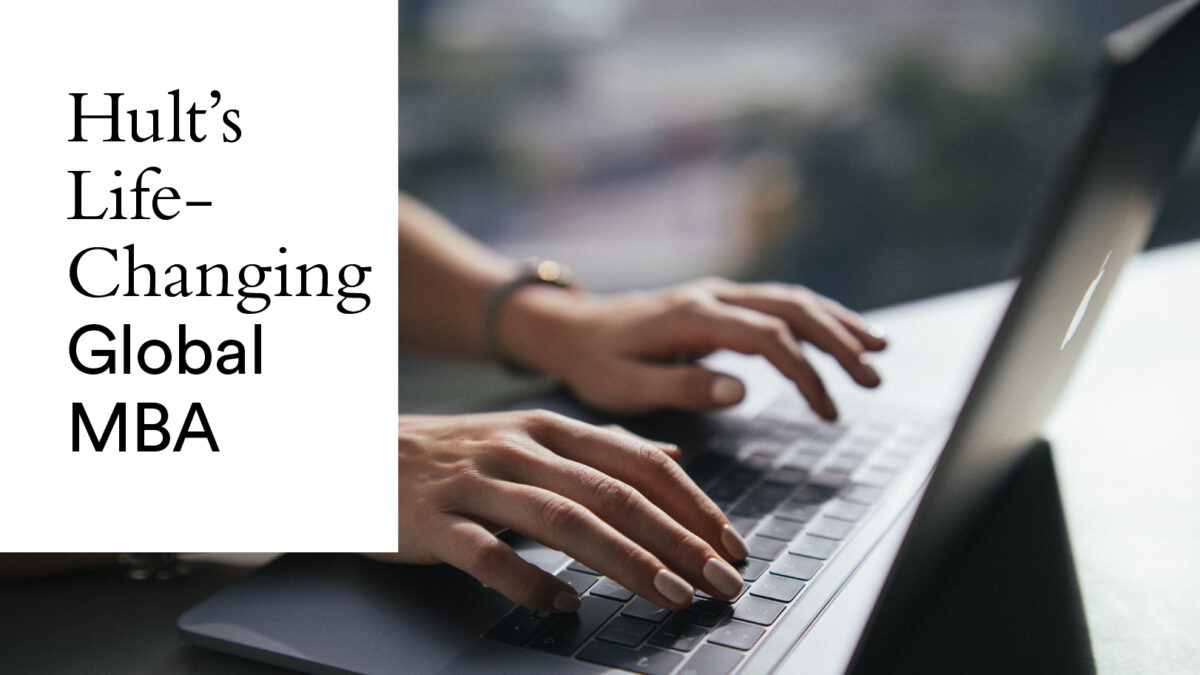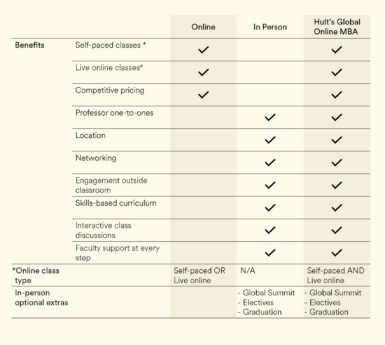 Learners were telling us that most online MBAs out there weren't providing them with the networking opportunities, time with faculty, or practical skill building that they needed from their degree. We've optimized our online learning experience to bring these essential elements from the classroom, online. We're doing it differently and this is what you can expect from our live online experience:
 Optimized Flexibility
To accommodate busy schedules, Hult gives you the option to do the entire degree live online, or a mix of live online and self-paced courses.
You can do live online courses from three different time zones—Boston, Dubai, and London. So, if you're having a busy month and can't commit to a live online weekend class, opt for a self-paced class and vice versa. You get to pick the option that works best for you.
Versus other online MBAs
Feedback from online MBA students suggests that live online courses that run Monday to Thursday are not ideal and the programs are a bit too structured. We offer a suite of weekend learning options to suit your lifestyle and can adapt to changes in your needs.
Optimized Engagement & Networking
We received feedback from our current Global Online MBA students about how diverse the cohort is. We have students representing 35 different countries. The Authentic Leadership and Business Challenge courses are where students come together to have team discussions, collaborate, and share ideas. It's also a place for them to challenge each other.
Beyond class, you can attend virtual guest speaker and alumni events, mix with industry experts, and access webinars. You'll also have the opportunity to connect and engage with peers from around the world.
For in-person experiences—we offer an optional Global Annual Summit held in a different location each year. You can come together with your classmates from across the globe to strengthen relationships, forge connections, and experience Hult's stunning campuses in some of the world's most influential business hubs. Global Online MBA students also have the option to attend the graduation ceremony in person at any of our campuses.
Versus other online MBAs
Not enough peer-to-peer interaction or networking opportunities tend to leave students isolated from their program.
 Optimized skills development
Challenge learning is at the heart of the program with options for specializations. And you'll learn from an internationally renowned faculty with years of industry experience. The highly interactive courses involve group discussions, team challenges, student presentations, and guest speakers.
The live online course ensures no more than 75 students in a class. Self-paced courses are guided by Hult faculty and curated with Coursera content. The dedicated office hours ensure 1:1 support from professors.
The program duration of approximately 26 months allows for a fully immersive experience equal to an in-person program while still providing enough time for you to develop your skills, delve into the courses, and expand your network over two years.
Versus other online MBAs
Students feel there isn't enough live learning with professors in real-time, or enough practical skills development.
---
Ready to level up your career on a global scale with minimal disruption to your life? Check out our website for more information about our Global Online MBA.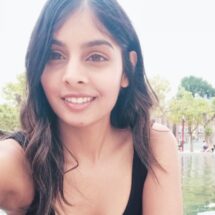 Ulisha Singh
Ulisha is a copywriter and contributor to the Hult blog. With her experience writing for various industries, from software to yoga, she has gained invaluable insights that allow her to create specialized content for her clients. In her free time, Ulisha likes to travel, work out, and eat her way through London.
Related posts