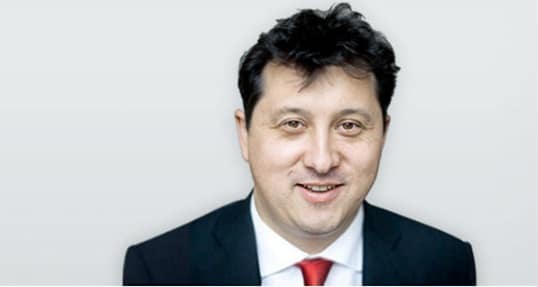 Culture That Drives Performance [DNA]

Hult News, 10 years ago
0
3 min

read
Interview with Dr. Stephen Hodges, President of Hult International Business School, by Gauri Rane for DNA.
Why should Dubai be the preferred destination for education?  
Dubai is already considered one of the most important economies in the world. The UAE is actively investing in different sectors to generate growth in this region. With people coming here from all over the world to take advantage of various opportunities, Dubai is being looked upon as a gateway between East and West.  The UAE Ministry of Higher Education is proactively inviting global educational institutions to invest and open branches here.
Such institutions have a specific location, where they can operate in a community that facilitates access to an enriching learning experience for students. Dubai is opening up an experience for students, and generating new opportunities for those interested in exploring a career within the region. Most international students coming to study here have this region in mind when thinking of future career opportunities. They know they will not only find good  education, but also a chance to build a career.
Give us information on scholarships and bursaries!
We have several scholarship and financial aid opportunities for talented students. The eligibility criteria vary depending on the scholarship category. We always consider the academic and professional experience of our students, and their communication skills. What makes them unique and how they will contribute to Hult is important. We help our talented candidates as much as we can. We advise students to consider the investment they are making and plan for their education. We recommend that students apply early for the first crack at our financial aid and scholarship opportunities.
Are the degrees and diplomas you issue in Dubai same as the parent institution?
All Hult degrees are accredited by NEASC, our main accreditation body in the US. Most of our programmes demand that students actually rotate within the campuses to ensures quality and to adhere to standards across the globe.
What is your placement record like?
Our previous track record for MBA for instance, includes an 80 per cent placement within three months of graduation with an average salary of 90,000 USD. Our global career services teams guide students right from the time they start the programme. We have corporate relations teams across campuses connecting with organisations to build partnerships and understand their needs. We have a large number of partner companies that include: KPMG, IBM, Deloitte, Johnson & Johnson, PWC, etc.
Read the article in full here. 
---
If you would like to find out more about Hult's business programs, download a brochure here.
---
Hult offers a range of highly skills-focused and employability-driven business school programs including a range of MBA options and a comprehensive one year Masters in International Business. To find out more, take a look at our blog Winter Olympics: The power of mentors on performance. Download a brochure or get in touch today to find out how Hult can help you to learn about the business world, the future, and yourself.
Related posts