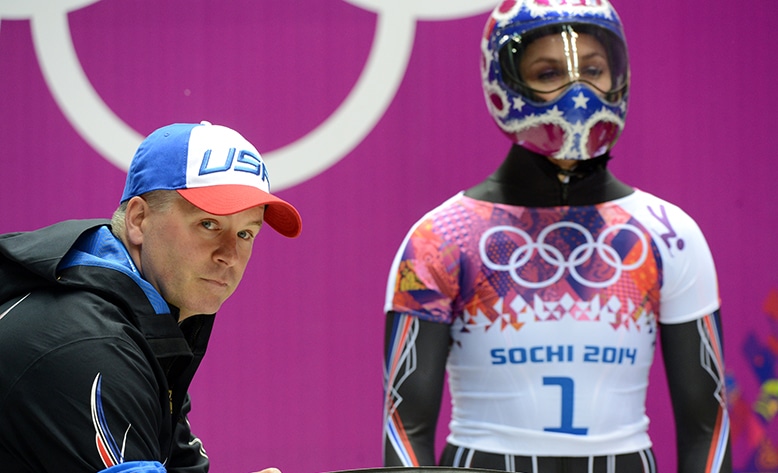 One week into the Winter Olympic Games in PyeongChang, South Korea, and over 2500 athletes are competing in 7 sports, for the opportunity to lay their hands on the 102 medals on offer. For many of the athletes, this Games will be the pinnacle of their professional sporting careers, the eyes of two billion passionate spectators from around the globe will be glued to every moment. Performing in such a challenging and potentially unforgiving arena is beyond the comprehension of most mortals, but these courageous individuals have the opportunity to deliver the best of who they are on the most significant sporting stage in the world.
Behind every athlete is a team of committed coaches, leaders, and support staff who have worked tirelessly in the quest to help every competitor thrive in this arena. They too will have to produce the goods when it counts. Their ability to help athletes perform is heavily influenced by the realization of their strengths and skills in the moment. Many of this team behind the team will have been supported in their development and learning by a significant other or Mentor. These Mentors are individuals who will have played a role in helping Performance Directors, Head Coaches, and Performance staff personally and professionally throughout the unpredictable road to an Olympic Games.
Through-out history Mentors have helped mentees develop and grow. Prominent examples of mentoring relationships included Steve Jobs and Mark Zuckerburg, Ray Charles and Qunicy Jones, to the more historical Haydon and Beethoven, and Socrates and Plato. The foundations of mentoring can be traced to Ancient Greece, but the purpose of mentoring is still as much the same now as it was then. Mentoring is a relationship which is focused on the growth and development of another. It requires an investment of time, energy, and curiosity from a Mentor to assist in the realization of another human beings potential.
The Olympic coaches, leaders, and performance staff that have had the benefit of working with a Mentor will find themselves with the confidence and clarity to fulfill their purpose in the Olympic arena.  They will also know that whatever the outcome at the Olympic Games, they will have the support to turn success or failure into an experience that will accelerate their approach in the future. As the legendary basketball coach John Wooden said: "Failure is not fatal, but failure to learn might be." Realising where the learning is hiding in often emotionally charged experiences is not easy to do in solitude. Mentors help mentees make sense of their emotions, assumptions, and beliefs to expand thinking and subsequent actions. They are a safe and trusted pair of ears with the ability to ask powerful questions that awaken a curiosity in the future for a mentee
Many parallels can be drawn between the challenges and opportunities of sport the and the world of business, but probably the most prevalent is human potential. Great mentors see the potential in a person that they cannot see in themselves, and unlocking this can bring huge benefits, not just to individuals, but to the teams and organizations in which they perform. Professionals with effective mentors have reported an increase in self-esteem, problem-solving, and relationship quality in the workplace, and organizations have reported increases staff effectiveness, retention, and knowledge sharing after investing in mentor development programs. Regardless of the arena, it appears Mentoring is a powerful approach in the quest for growth and development of any individual and organization.
Without a doubt, the performances witnessed at the PyeongChang Winter Olympic Games will be an inspirational example of human potential. Those mentors involved are unlikely to be any closer to South Korea than the two billion international spectators watching live, but they will have had a meaningful part to play in the preparation and development of those responsible for delivering success on the biggest stage of human performance on the planet.
To find out more about our world-class mentoring program, download our brochure.
---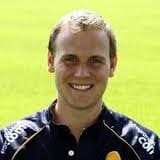 Having worked in elite sport for 15 years, Stuart was a Strength and Conditioning Coach in Premiership Rugby Union for over a decade, before helping England Women's Rugby win the Rugby World Cup in 2014. More recently Stuart supported Team GB at the 2016 Olympics as Performance Scientist. His current role with the English Institute of Sport supports and develops elite Strength and Conditioning Coaches, and Sports Science and Medicine teams working with a range of Olympic sports including British Swimming, Skeleton, Sailing, and Pentathlon. Stuart is also the Head of Sports Business and Performance Partnerships at Ashridge Executive Education at Hult International Business School
Grow your leadership capabilities with an MBA in international business at Hult. To learn more, take a look at our blog A new model for leadership development in the 21st century, or give your career a boost with our Masters in International Business. Download a brochure or get in touch today to find out how Hult can help you to learn about the business world, the future, and yourself.
Related posts