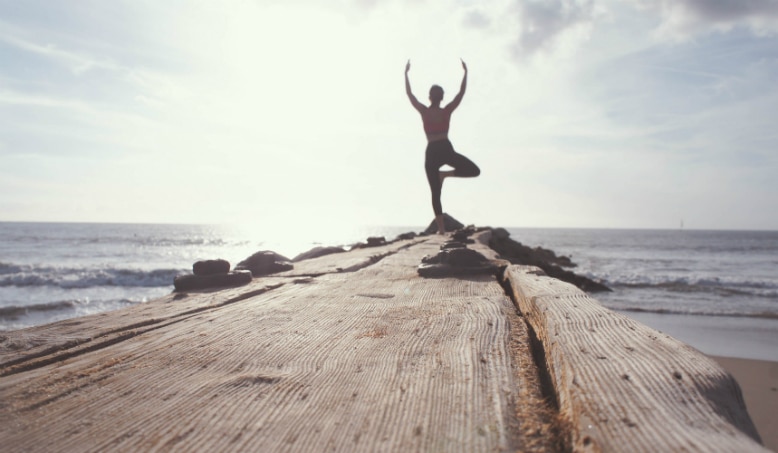 People desire a meaningful and healthy life. But many working professionals are pushing themselves to the limit to become successful—often at the expense of their mental and physical health.
When the chance to take a holiday comes, most people withdraw from their frenetic lifestyles for a week or two in an attempt to recuperate, rejuvenate, and rest. However, people often return home feeling just as stressed as before.
To find a solution to this problem, my team and I took the entrepreneurial track of the 2017 Hult Business Challenge as an opportunity to develop a "coaching concept" called AQAI. Set in exotic destinations around the world, AQAI provides a unique combination of coaching in the areas of fitness, nutrition, yoga, meditation, and mindset.
After graduating, I decided to put our ideas into action and turned the AQAI concept into a real business.
Finding my own balance: where the idea began
Six months prior to Hult, I went on a family vacation to Sri Lanka to work on my undergraduate thesis about culture and communication. The pressure of finishing my thesis made it a very stressful time. To combat this feeling, I practiced yoga, recorded a dance video, explored Sri Lanka, and focused on my fitness as well as spending a few hours each day writing my thesis. This proved the right formula for me, balancing productivity with my overall wellbeing.
Juggling multiple demands on my time wasn't an unfamiliar feeling. Back home in Norway, along with my full-time studies, I worked as a professional hip-hop dancer, a yoga teacher, and a personal trainer. I even recorded 40 episodes of a TV program called Lip Sync Battle in the final months leading up to my thesis deadline.
Only 10% of 2016 graduates on my undergraduate course were awarded an A on their thesis. I'm proud to say I was one of them. This didn't necessarily prove I was smarter than the other 90%, but it made it clear to me that if you take care of yourself, do the things you love, and surround yourself with good people, you can reach your goals while still feeling balanced.
I transformed my experience and ideas into the concept that would become AQAI.
"If you take care of yourself, do the things you love, and surround yourself with good people, you can reach your goals while still feeling balanced."
Realizing the dream: collaborating with Hult classmates
Six months after my trip to Sri Lanka, I was enrolled in the Masters in International Business program at Hult in London.
It was when I met six very smart and talented girls from Dubai, Germany, India, and Norway on my course, that I was able to really put the wheels in motion for AQAI. We collaborated during an on-campus business challenge to refine and test the concept of a coaching retreat. Together, by sharing different perspectives, pushing our limits, and constantly meetings deadlines, we arrived at a sound business model.
Our first pilot program was held in Portugal during the spring of our masters program. It proved to be a success, and although my team and I have gone on to pursue different paths since Hult, the experience of challenge-based learning gave me the confidence to truly to chase my dream.
And now, just over a year on from graduating, AQAI has transformed from a concept in the classroom into a lifestyle company offering coaching retreats at destinations all over the world. I'm so grateful to say that my girls from Hult are still my number one supporters—I couldn't imagine being here without my Hult network.
The long-term benefits of a coaching retreat
Now that you know about how AQAI found its start at Hult, I want to share with you why coaching retreats are so special. In addition to offering an exotic getaway in an inspirational environment, our retreats set themselves apart from typical vacations thanks to the specific purpose behind them.
Meditation and yoga, when practiced together, strengthen your mind-and-body connection and improve your overall wellbeing. Physical activity combined with good nutrition can help you reach and maintain a healthy weight, reduce the risks of chronic disease, and promote overall health.  Mindset coaching addresses every aspect of life, which can help you to reach your full potential. The art of understanding how personal skills and mindset impact your everyday performance is key to meaningful personal growth.
Other benefits of a coaching retreat include:
Experiencing and learning new things
By being put into an unfamiliar environment, you can often see things in a new perspective, find out what really drives you, and be inspired to do more of the things you love.
Taking a break from the daily grind
Our coaching retreats aim to cater for all your needs, helping you to ditch the smartphone, forget the pressures of work, and truly relax as you discover new cultures.
Spending time in nature
Nature is food for the soul. Clean air and calm surroundings can offer the healing touch needed to reduce stress.
No worries about planning and schedules
Part of our day-to-day stress can come from things like waiting in line, commuting, organizing schedules, planning meals, and making reservations. Eliminating these factors during your retreat means you can totally focus on the experience and your wellbeing.
A new network of friends
It's easy to surround yourself with an "echo chamber" of people who are similar to you—sharing your own thoughts, beliefs, and worldview. While retreats tend to attract individuals with similar concerns or interests, they're likely to come from different backgrounds and have different experiences. Opening up to a new support system can help you to positively challenge your assumptions, grow in knowledge, and share your own ideas. And, most importantly, you can create valuable connections and friends for life.
Enjoying real "me time" and investing in yourself
This is the most important factor of the retreat experience. Each day of the retreat is designed to allow you to focus on yourself, prioritizing your physical and mental wellbeing and teaching you how to build the habits needed to reach your full potential.
A coaching retreat not only helps individuals while attending the retreat, it teaches them how to continue healthy habits at home. For support, AQAI participants can join the online community and attend online coaching sessions. If you're interested in finding out more about my startup and upcoming AQAI retreats, visit aqai-lifestyle.com
*This article originally appeared in the Hult student-run magazine, The Hultian. 
---
Interested in learning more about how a Hult degree can help you bring your own entrepreneurial ambitions to life? Download a brochure.
Hult offers a range of highly skills-focused and employability-driven business school programs including a range of MBA options and a comprehensive one year Masters in International Business. To find out more, take a look at our blog The Hult Business Challenge: What I learned from the experience. Download a brochure or get in touch today to find out how Hult can help you to learn about the business world, the future, and yourself.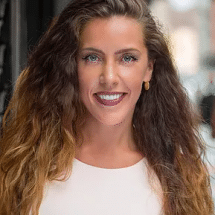 Katharina Bierach
Katharina graduated from Hult's Masters in International Business in 2017. She is a professional dancer and certified yoga Instructor. During her time living in Norway, Sweden, London, U.S., China, and Germany she has coached and mentored over 100 teams of diverse cultural backgrounds. Katharina is best known for her positive energy and passion for making an impact on people's wellbeing and success in life.
Related posts