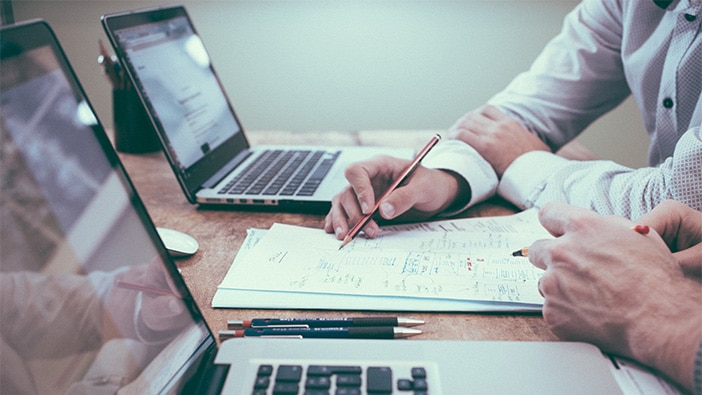 Challenge learning at Hult: Accenture Consulting Week journal

Mel Cloney, 4 years ago
3 min

read
"Learning by doing" is a central tenet of Hult's educational philosophy. And challenge learning is an effective way of achieving it. Last month, Hult London campus held the second Accenture Consulting Week of the year. This event is hosted by Hult 2013 graduate Marc Seipp, who is Manager in Financial Services with a focus on Customer Insight & Growth at Accenture in Germany. Marc has returned to Hult every year since graduation to give masters and MBA students a taste of management consulting in the real world.
We spoke to Marc – along with participating student Lucia Cazares – to find out more.
What's the purpose of this event?
Marc: I want to give something back to the school and the students and the best way I can do that is through my experience. This event gives Hult students a real understanding of what the life of a management consultant is like. They experience a typical consulting project and come to learn the best methods and skillsets needed to consult successfully.
Lucia: The whole week was an experience that successfully simulated what real-life consulting looks like. It was great experience in terms of understanding a new industry that you have no previous knowledge of and working within a new team to produce the best possible results for the client.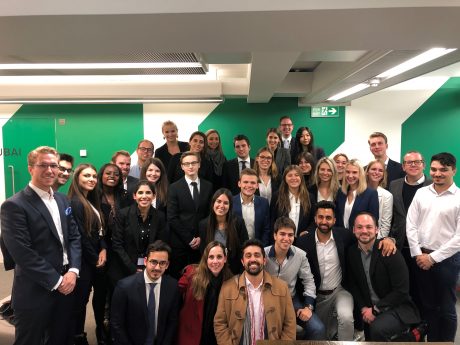 What was your highlight from the challenge?
Marc: Every time I run this event, it stands out in its own way. I found the dynamics of each group absolutely fascinating. Hult has a very engaging student body, who have a genuine hunger to learn and experience what consulting really means and that in itself is rewarding.
Lucia: The pitch presentation was a lot of fun! Every aspect of our presentation challenged us. And we were challenged in ways we didn't expect to be. The constructive feedback we received was very useful and will serve us well in future presentations.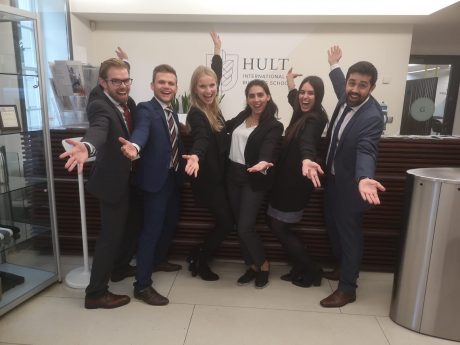 Marc, which teams stood out to you?
Marc: All the teams were really proactive. You could feel the energy in the room and each team's desire to win. It was great to see the strong competition between them.


How do events like these strengthen the Hult network?
Lucia: This was my first alumni-led experience since I joined Hult in September. It was so well organized. Marc put a lot of thought into making it as challenging and fun as possible.
Marc: In Germany, we have quite a few Hult alumni now working in different areas within Accenture's consulting practice. And it's great to see that the overall number is increasing worldwide over time. Exciting times ahead for sure. We're already looking forward to the next Accenture Consulting Week at Hult's Boston campus!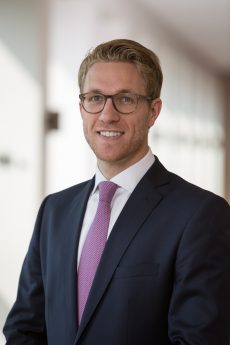 More like this
Why our alumni keep coming back to campus
Hult's annual career fair hosts 150+ companies worldwide

Mel Cloney
Mel is a staff blogger working in London, and is passionate about the Hult journey. Her writing focuses on faculty, academics, and student and alumni experiences. She's a food, scuba, and running junkie with a penchant for all things French.
Related posts