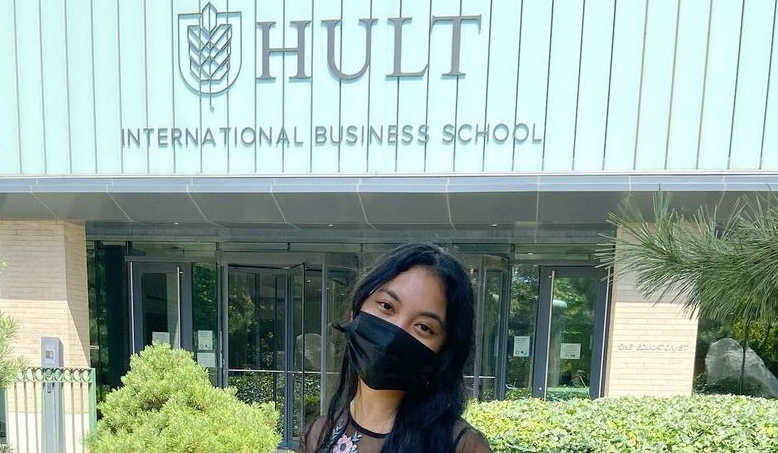 We're very excited to welcome our students back to our campuses and our classrooms!
In order to ensure the safety and wellbeing of our community, we've made some changes on campus.  Take a look at the new COVID safety measures we've installed and our latest limitless learning technology across our London, Dubai, and Boston campuses. We also caught up with our video stars to find out how they feel about the new measures. Who better to tell you what Hult life is like in COVID times than our current students?
London
How do you keep sociable and what things can you do?
"There are lots of ways you can meet people and make friends. Just as everyone has adapted to the current situation, so have clubs and societies, so I'd recommend getting involved in one (or more) of those. Also, team meetings happen both online and in person (with masks). The discussions and debates are still very valuable and entertaining, so this is another great way you'll naturally make friends and stay sociable."
What's it like working as a team on projects now?
"We still do a lot of group work together, which means we can still socialize and keep learning together. For instance, on campus you can still work as a group—you just need to be safe about it—and if we connect online then we can go into Zoom breakout rooms.
The campus is still a great hub to stay in touch with your friends and meet after class or during your break."
Leoni Kussmaul
German
Bachelor of Business Administration – London
Class of 2021
Boston
Tell us about Hult House and what it's like now?  
"Hult House is really safe and cautious about the COVID situation. With hard efforts to enforce social distancing and staying sanitized, Hult House is doing its very best to protect every resident. On-campus lounges are open but are limited to a certain capacity and masks need to be worn at all times (especially during social interactions)."
Is it possible to have a social life?
"It's definitely still possible to have a social life with all the precautions, people just have to take extra steps to keep each other safe."
Aila Joy
Filipino
Bachelor of Business Administration – Boston
Class of 2022
Dubai
How have you adjusted to campus life?
"Although this pandemic has certainly affected our lives, I feel we have handled the situation really well and I don't feel stressed being at the Dubai campus. Thanks to all the measures Hult has put in the place, the courses are still really high quality and I feel 100% safe in the classrooms."
What's the new classroom technology like?
"It's even better than I expected. Even though the Dubai campus is small, the classrooms are equipped with cameras and special speakers. Also, the team rooms are spacious and have a maximum capacity, so we feel safe doing our group work there."
Riccardo Montesanto
Italian
Masters in International Business – Dubai
Class of 2021
---
Don't let anything get in the way of your education. Get ahead and elevate your career with one of our business degrees.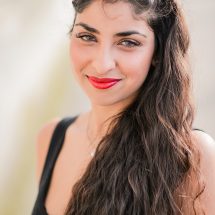 Omega Love
Created by our staff blogger Omega Love, she is passionate about delivering the same incredible learning and travelling opportunities she experienced during higher education. Born in London, she has lived in Spain, Germany, Italy and the USA, bringing an international perspective to her outlook, both professionally and personally. Omega works as a strong ambassador for the undergraduate program and enjoys showcasing the ever-exciting world of Hult to aspiring students!
Related posts