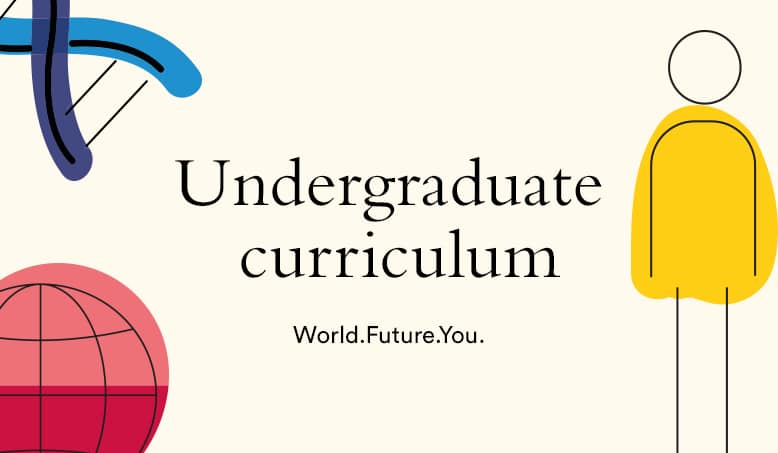 Going beyond business: Introducing our undergraduate curriculum

Emily Gaskell, 5 years ago
6 min

read
We live in a fast-paced world, and it's no secret that the way we do business is changing.
With this in mind, Hult's undergraduate curriculum has been redesigned to ensure that every student graduates with much more than just a fundamental knowledge of business. Here, students also learn about the world, the future, and themselves.
We asked Executive Vice President of the Undergraduate Program, Dr. Jannicke Roos, to talk us through the process of redesigning Hult's innovative curriculum.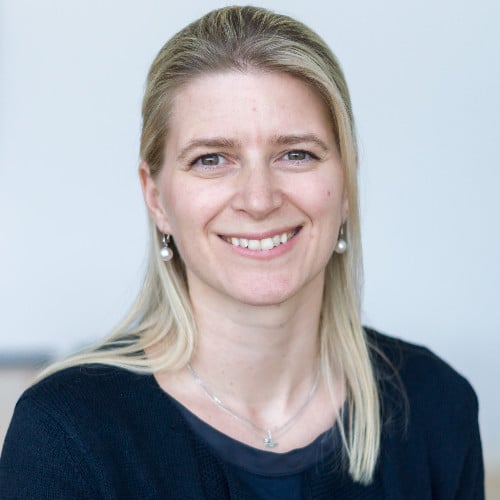 How was the Bachelor of Business Administration curriculum designed?
We approached this redesign in two ways. Firstly, from the top down, linked to our mission statement. And from the bottom up, based on research that we conducted in collaboration with Burning Glass Technologies on which skills our students will need in the future."
We set out to build a curriculum that fits Hult's mission to be "The most relevant business school in the world."
To prepare our students for the way the world is changing, we focused on three key themes in our design: World. Future. You. 
A panel of our expert faculty helped to adapt many of our existing courses, as well as creating entirely new courses across these three themes.
"To prepare our students for the way the world is changing, we focused on three key themes in our design: World. Future. You."

Dr. Jannicke Roos, Executive Vice President of Hult's Undergraduate Program
Why is it so important for a business student to learn about the WORLD?
Business operates on a global scale. Whether you work for a large multinational or a small company, we're all impacted by global trade and interconnected markets.
On the other hand, the culture within businesses is often still distinctly local, as evidenced by some of the unsuccessful business mergers that have fallen apart primarily due to cultural differences.
We prepare our students to understand these global forces, to be able to work in teams from very different cultural backgrounds, and to have the opportunity to gain international exposure by rotating across our campus network. This is something we made sure remained integral to our new design.
What role does the theme of the FUTURE play?
The world is changing rapidly, with new technologies changing the nature of jobs and how entire industries will function.
For example, a recent PwC report forecasts that up to 40% of jobs may be automated by 2030. Likewise, Dell predicts that 85% of jobs in 2030 haven't yet been invented.
Our students will be exposed to the technologies that are disrupting entire industries. Whether it's 3D printing and virtual reality disrupting the healthcare industry or artificial intelligence and machine learning disrupting lots of industries including trade, students will have the opportunity to think critically about the risks and opportunities around these new technologies.
We want to help students embrace change and feel prepared for what the future holds.
How does learning about YOURSELF benefit a business student?
Several studies have shown that self-awareness is key, and that having both soft and technical skills are as valuable as having specific knowledge.
We've made sure that our students learn to reflect on their own strengths and development areas, and that all our courses not only teach our students theory, but also have them practicing what they learn for themselves, with a strong emphasis on skill-building in every single course.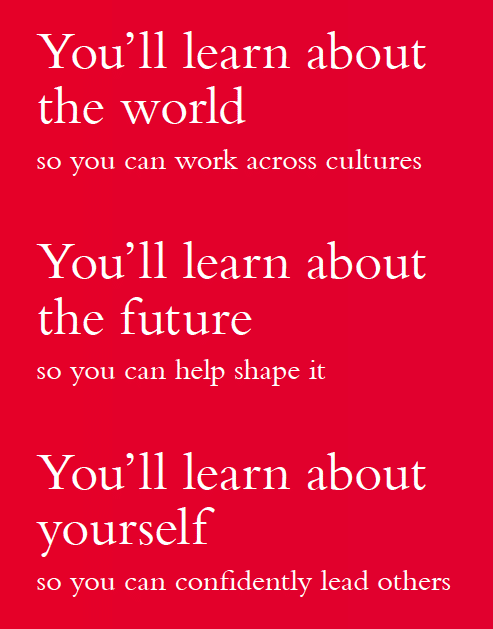 How did the collaboration with Burning Glass influence the curriculum design?

In order to understand which skills were most important for our students, we launched a collaboration with Burning Glass Technologies to identify today's most in-demand skills and competencies.
We looked at the top jobs for business grads and analyzed millions of relevant job postings to pinpoint the skills required for these roles.
Based on this research, we developed our own skill framework, so that our faculty can use common terminology and collaborate in how they teach, assess, and give feedback across different skill areas.
This will help students to continue to build on the foundation that they develop in their first exposure to a new skill.
What is the role and purpose of the Universal Education courses?
Our Universal Education courses are an essential part of us being an institution that prides itself on going beyond business to prepare students for the future. The majority of the classes focus on the three core themes of World, Future, and You.
For example, in terms of "world," students are expected to take at least three electives specifically focused on either political economy, global crises, or culture.
On the theme of "future," there are a number of new courses on emerging technologies in our core curriculum, in which students conduct research and think critically about the potential implications of these new technologies.
And when it comes to "you," the curriculum begins with a course called Exploring Self & Society, that focuses on developing self-awareness, a growth mindset, and understanding the local community.
How do the courses both teach and test students' knowledge and skills?
We have developed a framework for core skills, based on the research we conducted in collaboration with Burning Glass. We have embedded this throughout our curriculum.
In terms of skills, our students will focus on individual productivity skills—from critical thinking, to research, writing and data analysis, and collaborative productivity skills, such as effective communication and relationship-building.
They will also focus on technical skills and skills specific to their business major.
Can you give an example of when students practice the theory they learn in class?
We invite live clients to participate in our classes and we are particularly excited to have launched one core challenge per year that all our students participate in.
Students learn to pitch an idea in our start-up challenge and then participate in a social impact challenge, where they learn that whether a business is for-profit or not-for-profit, it can still be a force to do good.
Next, they participate in a challenge related to the major that they have chosen to specialize in—Marketing, Finance, Entrepreneurship, Accounting, or Management.
And finally, as the capstone to their degree, they can participate in our live-consulting challenge where they help a major corporation solve one of their pressing issues. In the past, we have worked with Unilever, UBS, Amazon Launchpad, Yelp, and McLaren.
How does the Hult Bachelor of Business Administration degree stand apart from the others out there?
Most business schools add knowledge, but don't necessarily transform the individual. We believe in education as transformation.
We want our students to grow, becoming more confident, with both the skills and mindsets to deliver results. We stress the importance of having a growth mindset, and daring to step out of their comfort zone to embrace new challenges and experiences.
By virtue of leaving their home countries to come to Hult, our students have already taken the first step.
"Most business schools add knowledge, but don't necessarily transform the individual. We believe in education as transformation."
Dr. Jannicke Roos, Executive Vice President of Hult's Undergraduate Program
---
Interested in finding out more about Hult's transformative Bachelor of Business Administration program? Download a brochure.
Kickstart your career with Hult's undergraduate business school. To find out more, take a look at our blog 10 common fears of a new undergraduate. Download a brochure or get in touch today to find out how Hult can help you to learn about the business world, the future, and yourself.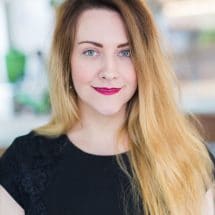 Emily Gaskell
Written by Hult staff blogger Emily Gaskell. Originally from the U.K., Emily has travelled to many countries around the world. She lived and worked in Asia for four years and is now based in London. Her writing focuses on higher education and working overseas.
Related posts