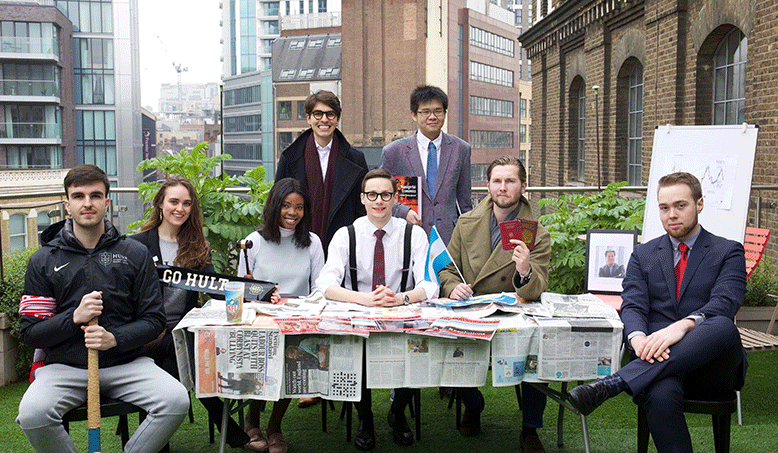 You've been accepted to your chosen school and you're about to become an undergraduate student—congratulations! Entering student life is an exciting time but it may also seem a little scary. You're new to university life, an unfamiliar city, and a whole new world. But don't panic – everyone is new at some point. In case you see the beginning of your uni life as a daunting prospect, here's a list of ten things you might be worrying about along with the reasons why you have no reason to worry at all.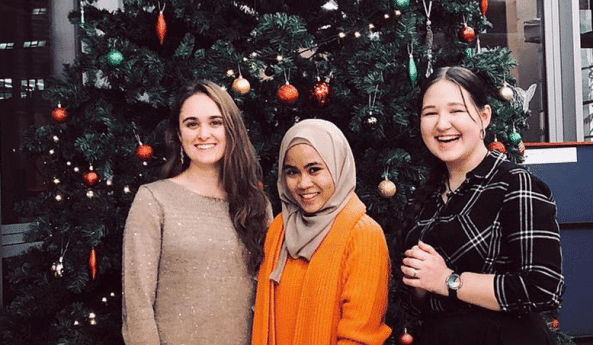 1. Will I make friends?
You'll quickly realize that everyone is just as new (and as nervous) as you are. Fear not, my friend! You're not alone. As a new student at Hult, you'll be attending Orientation Week in September. This is a time when Hult welcomes all new incomers, you get to know the school, and meet many new people. Tons of friends are made in this first week so take advantage of this opportunity. Go and talk to people—ask where they're from, learn about their interests, and you might just find that you have something in common. In class, join the class discussions, make an effort to get to know your group members, and soon you'll all be friends. In case you're still seeking new friendships, Hult has clubs and societies you can join where you'll meet people that share your interests.
"Get ready to discover new places and embrace the hustle and bustle that life in a city brings."
2. I want to stay close to my family and friends
Now that you have your new friends, another concern might enter your mind: will I keep my old ones? Well, that all depends on you. Most friends you will keep and some friendships may become weakened… that's life. But don't worry, both friends and family can be contacted easily on Whatsapp, FaceTime, Skype, Facebook, Instagram, etc. In this century, there's no excuse! And of course, there's always an opportunity for them to come and visit you in your chosen city.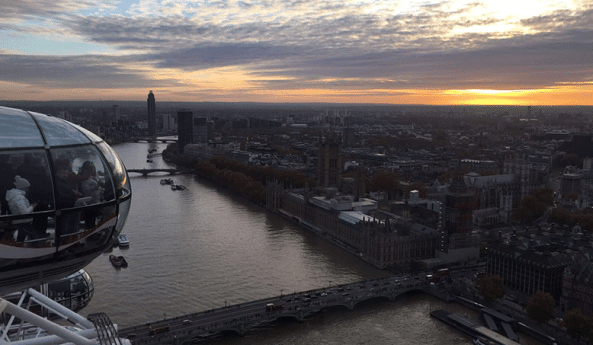 3. How will I get around a new city?
Get ready to discover new places and embrace the hustle and bustle that life in a city brings. Moving around a city is easier than you might think. You have maps and local apps that will help you get around using public transport and the best routes. Being new to the city, I'd recommend traveling in groups during the first couple of months until you feel comfortable enough to go on your own—although, getting lost is sometimes the best way to get to know a city!
"The best way of getting better at something is to practice."
4. What if my English isn't good enough?
If you worry about your English not being good enough, don't. If you've been offered a place at Hult, your English has to be good enough. Hult does offer English support to those who need it, if you're feeling like you need some extra support. My tip for you: take advantage of all the language support you'll receive and try to speak in English as much as possible to everyone, even if they speak your own language (because someone will). The best way of getting better at something is to practice.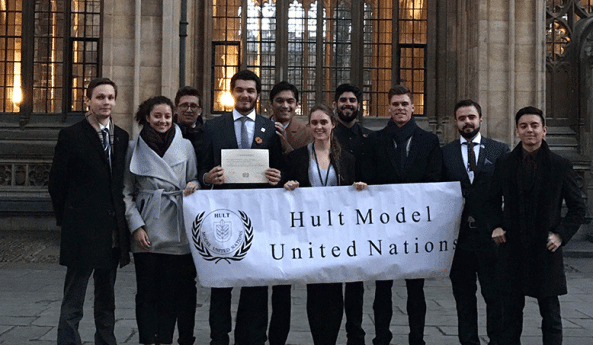 5. Will I cope with the workload?
This is something that many people worry about, but it's all down to organizing yourself and your workload. One way to make sure you stay on top of everything is to have clear due dates and exam dates—don't lose track! Have an agenda or schedule where you can organize your workload and stick to a plan. Also, working a little bit every day is much easier and effective than attempting to do it all in one night. Moreover, attend all of your classes and ask for help from your classmates and/or professors if you're struggling with anything—they'll be able to help you get back on track.
"It's time to feel free responsible, independent, and mature."
6. Will I have enough money?
Money makes the world go around. For this reason, looking into financials is important. Living in a new city on your own, you may be tempted to spend your money on many things your new home has to offer. But watch out! It's important that you don't overspend. Some tips for this is to establish a monthly budget to distinguish between needs and treats–maybe get an app to manage your spending. If you want to make some extra money, look for a part-time job (if you are not on a Tier-4 visa) and get that extra cash in your pocket.
7. I've never lived on my own before
Stepping into university also means living on your own–no more parents to rely on to look after you every day. Embrace it! It's time to feel free, responsible, independent, and mature. A good choice for first year students is to live in student accommodation. This option provides a protected environment where you can live as independently as you wish. Student accommodation is full of students just like you that are also living on their own for the first time and can support you in this new adventure. But don't forget, living on your own implies doing your own cleaning and grocery shopping, which leads me to point 8…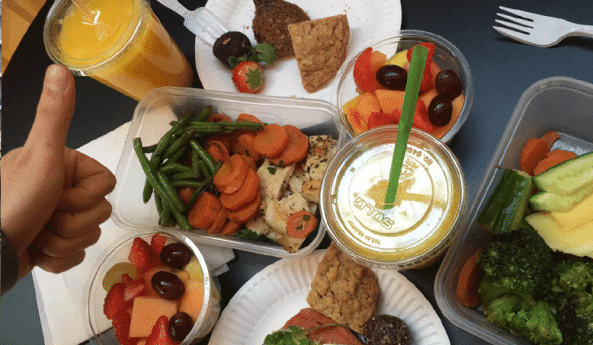 8. I'm not a great cook
Well, neither am I. Going to university is a crash-course in cooking (or ordering) food. To make sure that you don't live on KFC for the whole year, ask your parents or friends for some of their recipes. Ask them to teach you how to cook the basics before you arrive on campus. Trust me, this will save you from expensive bills from having to order food delivery. Once you're settled, you can buy food from a supermarket and bring a healthy lunch with you to campus if you don't want to fall into the habit of eating and buying fast food. In this regard, try and exercise during the week–doing it with friends is even better! Physical health is essential while you study, so get those cooking skills mastered and find the best place to exercise.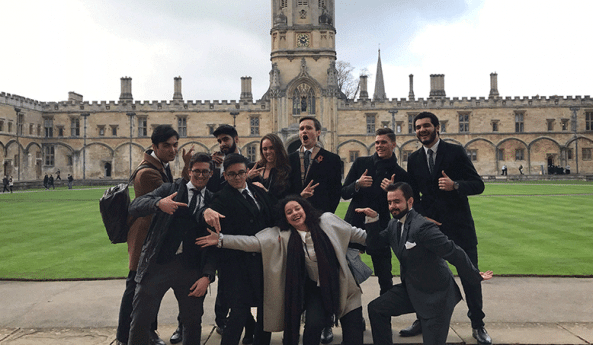 9. Will I be able to continue with my hobbies?
Big cities offer many things to see and do, and you shouldn't lose out on your interests because they are what make us unique. In order to prevent this, Hult offers a great variety of clubs and societies that can help you continue your hobbies. If you don't find one that suits you, you can always establish your own! Make sure you manage your time so you can fit the things you like doing into your schedule. If you practice sports, look into sports clubs in the city before arriving on campus so that you can join them from day one.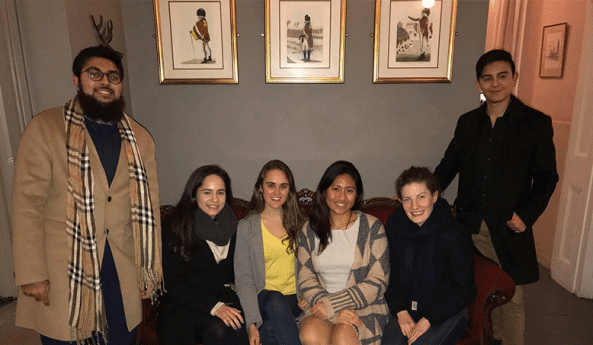 10. Will I be able to adjust to student life?
Each person adjusts at their own pace, so don't worry if it takes you longer than others to feel comfortable in your new city. Make sure you talk to staff, faculty, and friends if you ever need any support. Being a student myself, I'd say it's important to understand from the beginning that you'll be immersed within a new culture and a different environment, so don't expect things to be the same as at home. Find what makes you comfortable and go from there.
With this, your 'things to worry about' list should be almost empty with perhaps one last concern: how to make the most out of your freshman year. Simply: give 120% in class, join as many clubs and societies as you like, attend events on campus, make friends from all over the world, discover the city, have fun, and be as open minded as you possibly can be. Get excited about this new chapter—you'll be just fine.
---
Curious to find out more about the experiences that await you as a student at Hult's global campuses? Request a brochure.
Kickstart your career with Hult's undergraduate business school. To find out more, take a look at our blog Choosing your school: Is it time to get out of your comfort zone? Download a brochure or get in touch today to find out how Hult can help you to learn about the business world, the future, and yourself.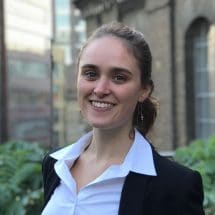 Christina Connell
Christina Connell is a Hult Global Ambassador and current undergraduate student from Spain. She is passionate about traveling, sustainability, and the latest trends in the world today. She is the Chief Editor of the in-house student newspaper The Courage, board member of the Hult Management Consulting Club, and an active delegate of Hult Model United Nations.
Related posts