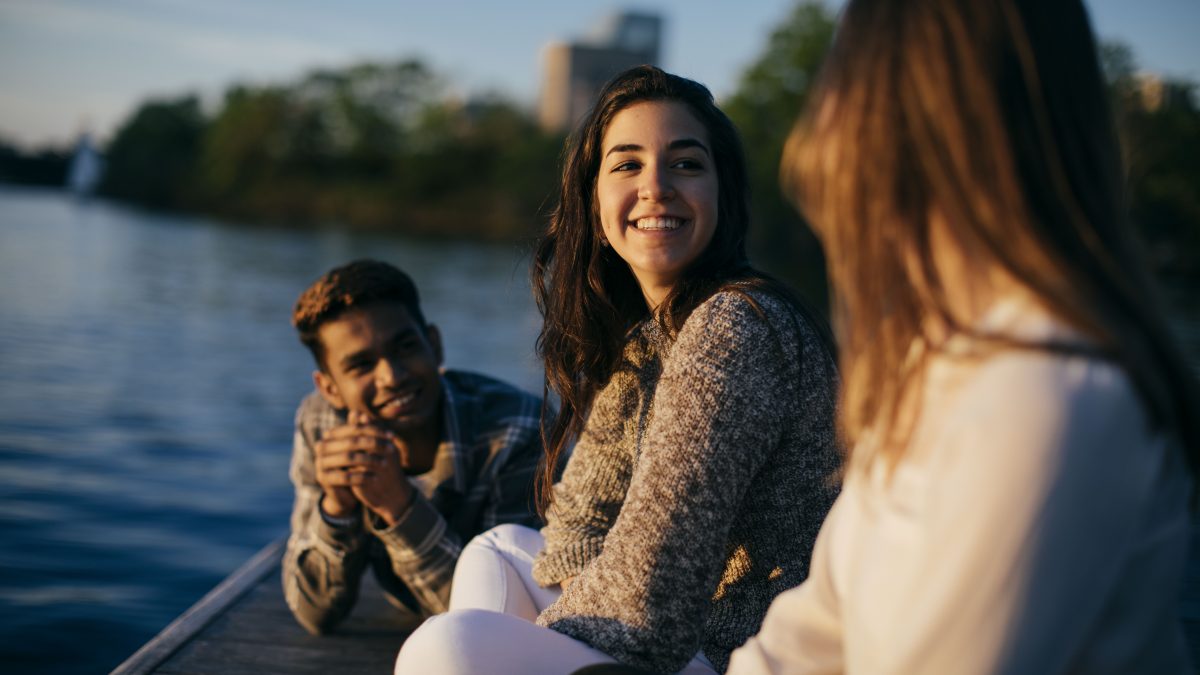 With its deeply rooted academic heritage, Boston has long been an appealing destination for ambitious undergraduates. The city is home to the country's oldest schools and universities.
We're proud to be have been a part of the city's academic life since 1964, with our modern campus in Cambridge located amongst some of the world's top universities. As part of our network of global campuses in the U.S., U.K., Middle East, and Asia, Hult is home to a dynamic student population of over 150 nationalities. In anticipation of welcoming full-time undergraduates to Hult Boston for the first time in 2018, we've compiled a list of five reasons why Boston is one of the best places in the world to study your Bachelor degree.
1. Inspiring academic atmosphere
Boston is a global center for higher education. With over 50 colleges and universities in the metropolitan area, the city is home to more than 250,000 students from around the globe. This high concentration of academic activity adds to Boston's vibrant, forward-thinking atmosphere.
The city has certainly earned its reputation as the "Athens of America." Historically, Boston has been a seat of progressive thought leadership, setting the stage for the American Revolution and fostering great thinkers like Benjamin Franklin, who would help to define political philosophy in country's earliest days of democracy.
Today, with its inspiring public libraries and prestigious academic institutions, Boston continues to be a beacon for intellectual pursuit. Whatever your interests inside and outside of the classroom, you're sure to find like-minded students and programs tailored to fit your talents and ambitions.
2. Student-friendly city
Along with its academic appeal, Boston has plenty going on in terms of extra-curricular activities. Students from all walks of life are proud to become Bostonians, enjoying the city's wide range of world-class restaurants, entertainment, sports and athletic events.
Although Boston boasts the best features of a big city, its smaller-scale size makes it easy for students to navigate and benefit from all it has on offer. Downtown lends itself to exploration on foot, while the city's network of buses, trams, subway, rail system or even the world famous Duck Tour, make its charming and eclectic neighborhoods readily accessible.
And whether you're a sports enthusiast or simply hoping to experience some of America's favorite pastimes, Boston is the home of a number of major professional teams for you to root for. Take your pick from baseball (the Red Sox) to American football (the New England Patriots), ice hockey (the Bruins), and basketball (the Celtics). Student Red Sox fans can even take advantage of $9 tickets for home games at Fenway Park.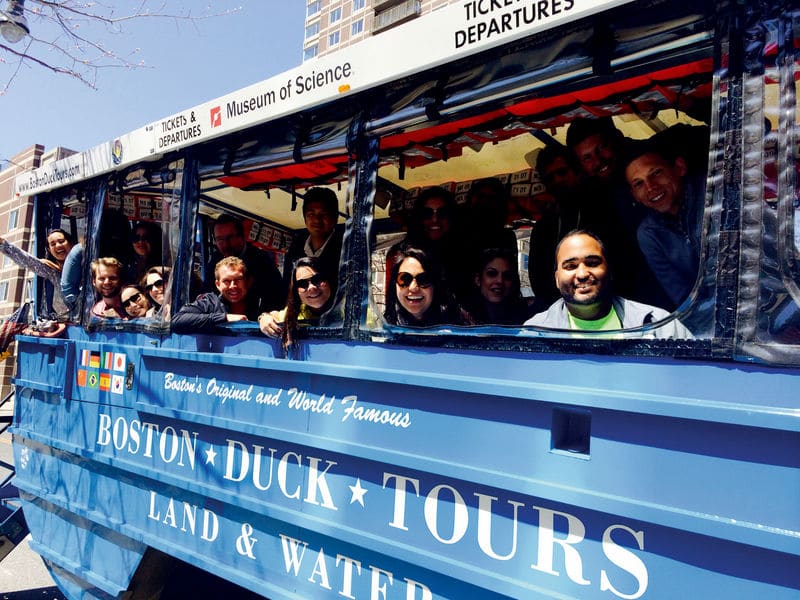 Students get to know Boston on a Duck Tour
"Boston has the perfect combination of history, passion for sports, and some of the most brilliant minds in the U.S. and the world! The city is young and vibrant, and it doesn't get any better than that."
Juan Colmenares Venezuela, Undergraduate Class of 2013, Master in International Business, 2015
3. Home of the arts and culture
When it comes to the arts, Boston's rich history and diversity make the city a cultural hotspot, ideal for students looking to immerse themselves in live music, museums, theater, and much more.
Whether you're looking to catch a Broadway show, find out more about American history, or see some stand-up comedy, you'll be spoiled for choice. And armed with an undergraduate student ID, you can often benefit from great discounts. For instance, the vast Museum of Fine Arts offers special student admission deals—the perfect opportunity to take in world-class culture, even on a student budget. Likewise, the Boston Symphony Orchestra's College Card means you can enjoy tickets to performances by renowned musicians on a regular basis.
4. Great location for exploration and travel
Boston is served by one of America's major travel hubs, Logan International Airport. With frequent transatlantic flights, as well as non-stop flights to major U.S. cities like New York, Chicago, Miami, and San Francisco, Boston is the ideal base for international students and those looking to explore more of America.
Closer to home, students studying in Boston also have the chance to discover the beautiful beaches of nearby Cape Cod in the summer, easy access to New York, while Vermont's stunning peaks offer opportunities for hiking and skiing, all within a few hours of campus.
5. Excellent career connections and job opportunities
With its vibrant intellectual atmosphere and well-connected East Coast location, it's no surprise that the Boston area serves as the headquarters for global companies such as Bain Capital, Converse, Boston Scientific, Fidelity Investments, and State Street.
From healthcare to management consultancy, finance, and venture capital, Boston leads the way in a number of growing industries, making it a great place for career-focused graduates to enter the job market. Making the most of the city's opportunities for networking and work experience as a student can put you at a big advantage when it comes to starting your professional life in whatever industry you hope to break into after graduation.
Curious to discover more about student life in Boston? Watch the video below for a taste of what awaits you as an undergrad at a truly global business school:
If you are interested in studying in one of the world's most prestigious academic locations, download our brochure to learn more about Hult International Business School or start your application today.
Kickstart your career in this education and innovation hotspot by studying at Hult's Boston business school. To find out more, take a look at our blog A Day with World Leaders for Hult Boston students. Download a brochure or get in touch today to find out how Hult can help you to learn about the business world, the future, and yourself.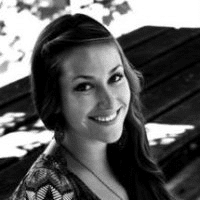 Katie Reynolds
Written by Hult contributing blogger Katie Reynolds who is a freelance writer based in London. Originally from Michigan in the U.S., she relocated to the U.K. in 2010 to pursue a master's degree at Hertford College, Oxford. Today, she writes on topics including business, higher education, healthcare, and culture.
Related posts