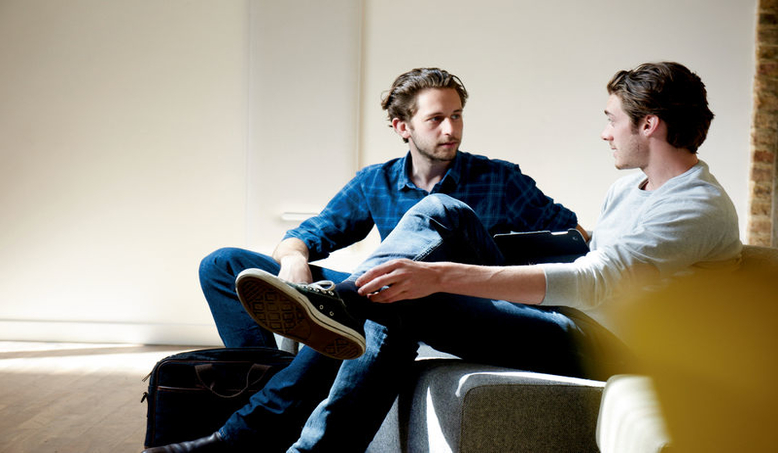 We often hear that to find a job in a crowded market we must "stand out". So, when the world and its sea of jobseekers are facing a global pandemic, "standing out" isn't an option, it's crucial. One way to clinch that is to study a Dual Degree like those on offer at Hult.
What is a Joint Degree?

A joint degree is one where you study two different subjects at the same time. These are then combined into a single qualification. So, for example, you might study Philosophy and English, then graduate with a Philosophy and English MBA (or masters).
What is a Dual Degree?
A Dual Degree is where you study two different fields, one after the other, and receive two separate degrees. So, say you study International Business first and then once you have completed that degree, you follow it with International Marketing. You'd then graduate with a degree in both.
Do you qualify for a Hult Dual Degree?
Why do a Dual Degree?
Think of a Dual Degree as a way to differentiate you from other candidates. It amplifies what you can offer future employers. You'll also:
Expedite your learning

. A Dual Degree can be yours in just 18 months – much less than if you choose the path of two separate degrees.

Gain expertise

in a competitive market. Being an expert in your field gives you significant competitive edge. A Dual Degree will give you essential core knowledge, plus build on this so you become a subject matter

expert

.

Widen your cultural experience.

Your Dual Degree means you can do what's known as 'rotation', where you swap your 'home' campus for another campus. You might start off in Boston, then move to Shanghai, or London. It's an incredible way to broaden your experience, confidence, interpersonal skills and…

Increase your network:

meet, socialize, and learn from others on similar paths. There are so many opportunities new cities and new encounters bring. Use it to your advantage.

Boost your confidence and knowledge

so you

can secure the jobs you really want, in the field you really want.
Daniel's story: the Dual Degree program in Boston
Daniel Goez, a Colombian national from the Class of 2018, got married two weeks before starting his Global One-year MBA with Hult. His wife applied too and they embarked upon their MBA journey together. Daniel has always had big ambitions. Today, he lives and works in Miami where he's in financial control for L'Oréal. He's also been an assistant lecturer at Harvard, founded his own startup, and is a Forbes Under 30 Scholar. He's been busy!
Daniel is no stranger to going that extra mile in order to shine. And that's why he chose to complete Hult's Dual Degree program in Boston. He completed his full-time MBA followed by a fast-track, six-month Masters in Finance. In just 18 months, he managed to accelerate his learning and complete two masters degrees.
"My wife and I like to think of it as a year-and-a-half honeymoon!" Daniel laughs. "What I loved about the Hult MBA was the focus on soft skills: leadership and managing people from diverse cultures and backgrounds."
"Sure, there's Harvard and MIT Sloan two blocks away. But when you go and meet with students there, there's no diversity in terms of mindset. In my class at Hult, we had a doctor, an architect, an economist, a banker… and each came with a different point of view."
"What I think the Dual Degree really adds to my final CV is the fact that I can call myself an expert." – Elise Neumann
Elise's story: the Dual Degree in London and San Fran
French/American national Elise Neumann is a Hult London class of 2020 graduate. She chose to do an MBA Dual Degree with Hult after completing her initial degree in International Business. Her first degree gave her essential, yet broad experience and she craved more expertise.
"The MBA deepens that knowledge but stays a good overview so you can say that you have knowledge in everything, but you're no expert in anything. That's what I think the Dual Degree really adds to my final CV is the fact that I can call myself an expert in something. An expert analyst. I will know how to use systems that you wouldn't normally learn as part of the general MBA degree. That will really add value and differentiate me from all other MBA candidates."
"I chose Business Analytics as I've always liked taking lots of numbers and making sense of them. Also, the Business Analyst Degree is in San Francisco. It's a city I love and I wanted to experience more of so it was a win-win situation for me!
Elise has loved every minute of her studies. She admits that there's a lot to consider when choosing whether to go for a Dual Degree program and shares some tips to make it easier. "First of all, get as much information as possible from your enrollment advisor so you really know what's at stake.

Second, think about your future and what job you want to go into. If you have a clear idea then see how the dual degree can help you get here and make you more interesting to your employers. If you don't, then look at what subjects interest you most. Maybe adding that Dual Degree and specializing in that field will really make you an expert there – and that adds value in the eyes of employers."
Alum Alberto Ibanez, who asked Elise Neumann for her tips on Dual Degrees in this short video, also shares some useful advice. "It's only an extra 6 months. I would say just go for it!".
Alberto took a Masters in Masters in International Business with a Dual Degree in International Marketing. This took him to Shanghai, China, and Boston. "The skills you'll get in that time are worth it. And the network you'll make! One of the most important things for me was that I built up so many new connections in that extra 6 months. Rotating to other campuses helped too. It gave me a broader perspective of what I wanted to do in my career." Sounds like, 'Going for it' really is some great advice!
Do you qualify for a Hult Dual Degree?
How the Hult dual degree works
The Dual Degree Program at Hult offers students the chance to earn two master's degrees in just 18 months of accelerated study.
If you choose to further your studies with a full-time Dual Degree program, your first degree will follow a standard one-year masters program or Global One-Year MBA program, with the same home campus options and the opportunity to take any electives at any of our six campuses. You'll then pursue your accelerated second degree, which has no elective courses, at one of our US campuses.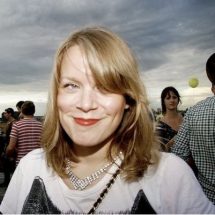 Clare Scott
Clare is an experienced freelance writer, content strategist, and contributor to the Hult blog. Her work spans many industries–from luxury fashion to travel. She works with brands, startups, and individuals to create their tone of voice and editorial content.
Related posts