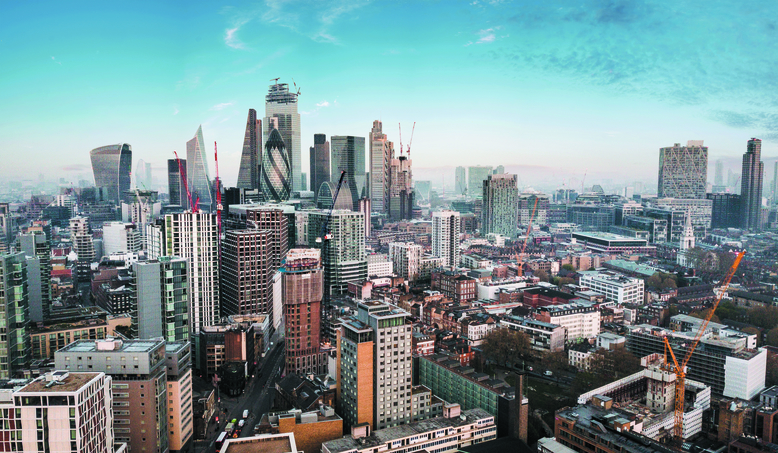 London. Like most cities, it feels buzzing with opportunity. And it is! With 9+million residents, London is home to a rich and diverse demographic; almost half of the population identify with either Asian, Black, Mixed, or Other ethnic groups*. And it's not just home to Brits—37% of London's residents were born overseas and over 300 languages are spoken in the city.  
The Big Smoke's (as it's often called) appeal to international students continues to grow. Life in such a big, culturally rich metropolis and its track record as a hotbed of opportunity are not the only draws. Iconic sights like Big Ben, The Houses of Parliament, and Buckingham Palace make for a jaw-dropping skyline. There's so much to explore–the view from Primrose Hill over the city is just one must-see.
London is also alive and jumping with culture–with well over 250 art galleries and museums, and numerous film houses. Then, of course, there's the 'round the clock nightlife. As a student in your last year of high school, it's easy to see why London might appeal to you.
In 2019/20 there were 538,600 overseas students studying at UK universities; 22% of the total student population. 143,000 were from the EU and 395,6000 from elsewhere.**
What about career opportunities in London?
It goes without saying that London is the UK's beating heart of business. A quick search online will give you an indication of just how many roles are out there–and from every level such as junior right to the top. Your career advisor at Hult will have expert insight into the local job market and will work with you one-on-one to define and execute your personal job-search strategy.
Businesses are always springing up. In particular, there's always an influx of new startups. If it's the tech industry that calls you, London will suit you down to the ground. 
Work-life in The City, is a hub of hot desks and co-working spaces that play home to every industry from Fintech to advertising. The City (don't confuse that with central Oxford Circus or Trafalgar Square) is full of offices. It's often called The Square Mile and it's where you'll get right up close with iconic architecture known as The Gherkin, Walkie Talkie, and The Shard. The City is also handily near hot spots like St. Paul's Cathedral and Shoreditch. So if you enjoy culture and coolness with your lunch break, it's right there for the taking.
London is a vibrant, multicultural city with an amazing array of activities to occupy anyone for a lifetime. Studying in the financial capital of Europe also gives you exposure to the biggest companies and markets.–Anthony Balladon. South African, VP of Finance & Partnerships, Phoenix Tailings. Dual Degree: Masters in International Business, Masters in Finance, Class of 2019
It's worth mentioning a big plus–there's a bounce-back nature in London's job market that's not always elsewhere. Even in the face of adversity (Brexit, Covid-19, a recession), opportunity eeks its way into the city's job market and it inevitably resets to be buoyant. Hard times do happen in London, but there's always a way to be inventive and find a positive spin.
The practical stuff (including Brexit)
If you're keen to study internationally it's natural to think, 'But what about Brexit?'. Great news: The new Graduate Immigration Route from the UK government is open to all international students with a valid student visa and enables graduates to remain in the UK for up to two years, unsponsored, to work or look for work of any skill level. So now you can study in Europe's leading financial, creative, and startup city—and make the most of the job opportunities here after you graduate.
Living arrangements are another thing to arrange. Hult has housing options for students in East London, so you can live right next to campus to make it easy to connect with classmates, and make new friends. It also happens to be a pretty slick place to live!
Jasmin's story: I fell in love with London's culture and cosmopolitan vibe
Meet Jasmin Manzano, from Hult's Class of 2020. With experience from a professional job in the US, she decided it was time to study Hult's Masters in International Marketing in London.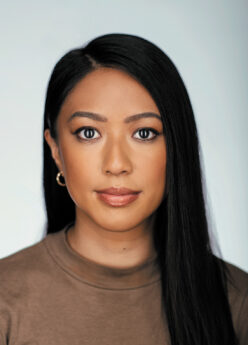 "Before Hult, I was living and working in San Diego, as a Social Media Manager for an e-commerce jewellery company. Although I learned a lot from that role, I was worried that social media wouldn't last forever. To have a career with a more long-term, stable future, I thought the best thing would be to learn about all areas of business and classic marketing. Hult was always my number one choice. The school offered me everything I was looking for. From an international vibe to the opportunity to broaden my career possibilities.
I chose Hult London as my home campus and you can't even imagine how amazing it is to live and study here until you do it for yourself. I love the fact that I was always exposed to different cultures and it's [London] so cosmopolitan. There are endless things to do outside the classroom. My favourites were exercising in Regent's Park and hanging out with my friends at [the bar] The Piano Works. 
One of the most memorable classes I've ever had was with the Dean, Sam. She's a legend. I was fortunate to be in a Leadership Development lecture with her and I still remember it to this day–The Power of a Growth Mindset. Sam taught us how to reflect on our strengths and look at how much we'd changed and matured since the beginning of our course. And recognize our weaknesses, so we can improve on them going forward.
Like most students at Hult, I LOVE travelling. I was really keen to visit Brighton, so I went with my roommate and her Hult cohort. At Christmas time, I visited Paris and Bruges which were beautiful!
You can't even imagine how amazing it is to live and study here until you do it for yourself. I love the fact that I was always exposed to different cultures and it's [London] so cosmopolitan. There are endless things to do.
Also, diversity is a really strong theme at Hult, you feel it and see it all the time. Joining in Diwali celebrations, Chinese New Year, and pot luck in my friend's dorm when I felt homesick. It made my experience year so much more than just getting a masters. Back home in the US, Halloween is super popular, but when I came here, I realized it wasn't the same for my non-American classmates. So, we celebrated together and dressed up as La Casa de Papel from Money Heist!
I became a Hult Global Ambassador and it has been as fun as it has been rewarding. This role is all about representing what it means to be part of the Hult community. To share our insights and experiences. I got involved in just about everything, from events to social media takeovers, to clubs and societies. I believe it has taken my Hult experience to another level.
I'm super happy to say, all my hard work has paid off and I accepted a dream job within the marketing team of a great company. This is exactly what I was hoping for before coming to Hult; when I set my mind to something I don't stop until I achieve it. "
---
*Source: Gov.uk and the British Census Survey 2011 (carried out every 10 years).
**Source: UK Parliament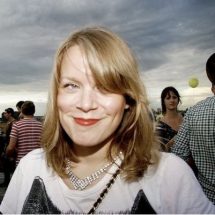 Clare Scott
Clare is an experienced freelance writer, content strategist, and contributor to the Hult blog. Her work spans many industries–from luxury fashion to travel. She works with brands, startups, and individuals to create their tone of voice and editorial content.
Related posts