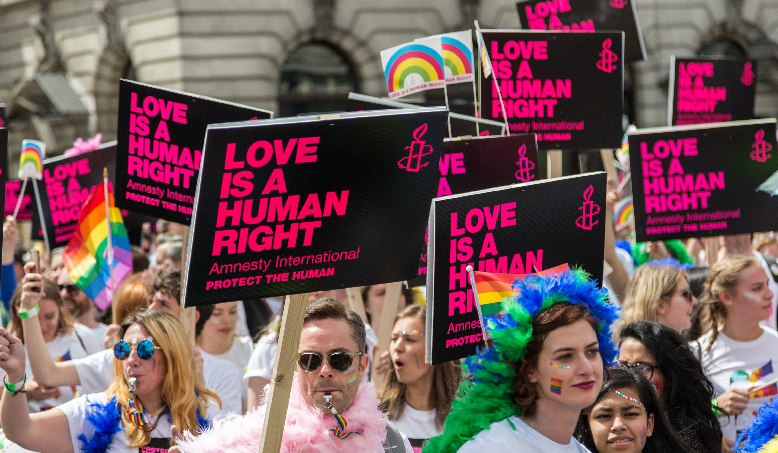 Voices of Pride

Maria Susana Castellanos, 2 years ago
6 min

read
Love who you want to love and be proud of who you are. This might be one of the biggest lessons I've learned in preparation for Pride month. I set out to learn about the issues that affect the LGBTQI+ community, as future business leaders, it's important to begin educating ourselves on communities that need a better representation in the world. We need to make workspaces more inclusive and comfortable for every individual within an organization.
The first place where I began my research was on the definition of pride itself—a feeling of satisfaction from qualities that are widely admired. I've come to admire this community and their qualities; not only their message of love in the sight of intolerance, but their endurance over hardships. Above all, I've been struck by their bravery and authenticity.
One of the best ways to learn is by talking to others who can support, inform, and give you insight into their own experience. I want to give a special thanks to Safaa Ramadan from the wellbeing team in London, Tyree Constantine from the marketing team, and Pamilla Mudhray, Director of Diversity & Inclusion for all their help, guidance, resources, and enthusiasm in the conversations we had to make this post. I've learned so much from these incredible people and I'm honored to be able to share my key takeaways with others.
Lesson 1: Understand the significance of Pride
We need to maybe think a little less about the science of building walls and that waste of time and energy and start to understand what is love. – Dustin Lance Black, LGBTQI activist, Academy Award Winner
Pride is a celebration of the anniversary of the riots in June 1969 in New York City. It's pinpointed as the birthplace of the modern gay liberation movement. Today, Pride is an acronym that stands for Personal Rights in Defense and Education. And is currently celebrated throughout June by a month-long series of events such as different parades, workshops, and concerts.
Within the business world, companies show themselves as allies of the community by transforming their logos and advertising rainbows to show they stand with the LGBTQI. Sylvia Rivera, Marsha P. Johnson, Josephine Baker, and many others are some key figures who've dedicated their life's work to this cause and each year are remembered for their grand actions.
Lesson 2: Acknowledge people's identity
Acknowledging the identity of someone else is a sign of respect to them, just as you would like to be respected for your nationality. – Safaa Ramadan
An ally is someone who supports the community without necessarily being a part of it. There are many ways of doing this, for instance, attending events, parades, educating yourself … One good place to start is by learning and including the correct use of pronouns in your day-to-day life.
It takes a lot for a member of the community to understand their identity and gather the strength to show themselves as who they truly are in the world. The least we can do as allies is to acknowledge this effort. Everything with a small step, and this can be as simple as asking "what are your preferred pronouns?" Acknowledging the identity of someone else is a sign of respect to them, just as you would like to be respected for your nationality.
But the effort should not stop there. We need to know that not everyone is willing to put the time into doing the research and understanding why the month of June is so important for this community. As allies, learning about this cause can give us a deeper appreciation for it even when we don't live through this issue directly. Inequality is still something that affects us all, and the right to be who you are should be respected and valued by everyone.
One might think that there is not much you as one individual can do to support such a big cause, but little acts, one by one, made by many can transform the world. One drop of water can be seen as nothing, but in the end, that is the first step to creating an ocean.
Lesson 3: Innovating mindsets
"We can't just be selling products to a community without employing that community, without getting their insights and perspectives into our own work." –Pamilla Mudhray
When we talk about innovation our minds usually jump directly to startups and the idea of entrepreneurship. One of the most interesting conversations I had was around this notion that being an innovator can be applied everywhere. The month of June shouldn't just be about waving a rainbow flag, but expanding your knowledge of the different challenges and obstacles this community faces. By understanding their challenges go way beyond June, we can keep growing in support of this community and give them the recognition they deserve.
Let's innovate beyond business models and products. As the world becomes more interconnected and interdependent, we need to evolve with it. And a part of that is to tear down those walls that hold prejudice against someone's identity, nationality, race, gender, or sexual orientation. The first step is to leave biases behind, acknowledge that they exist, get more educated on the topics we don't know about, and strive to make an inclusive environment where everyone can feel happy and comfortable with who they are and the work that they do.
Lesson 4: Representation and contribution
We look to represent a business school that understands and celebrates all backgrounds, and support a fearless student body that has no limit. – Tyree Constantine
There are significant efforts within the Hult community to expand the level of inclusivity that we have in the school. Hult strives in its brand and vision to create an inclusive community where everyone is represented. This means our student body is enriched with students from different backgrounds, identities, and sexual orientations. With this comes a great mixture of mindsets and perspectives that inevitably sparks innovative thinking.
We should all be working toward a world where loving who you love, and being who you are, should be the norm and celebrated by all. And especially as future business leaders, it's important to create spaces to address issues around this topic. As Safaa says, "if a conversation makes you uncomfortable, that is probably one that you should be having". Once that first step is taken, it ripples to become the norm. A better world is one where everyone can feel proud of who they are and with their journey to get to that place.
Resources to educate yourself
Whether it's learning about your own biases, talking to someone about matters you might be confused about, or getting more material to educate yourself, taking the time to educate yourself will not only improve your life, but also the people around you. All the support can be found on campus on student services or the wellbeing team. The following websites are great places to begin reading about the community:
Amnesty International,
Stonewall.org,
Be You Project
Pride month is a celebration of how far we have come as a society that believes in a cause but it is also a reminder that this issue is not even nearly completed. But there is always a way ahead. We as future business leaders need to be innovators of workspaces where diversity, identity, and love, influence what we work for.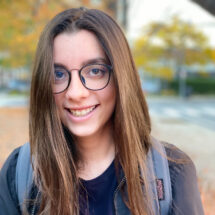 Maria Susana Castellanos
One of our beloved Blog Ambassadors—Maria Susana Castellanos is a 19-year-old Colombo-Venezuelan, that has lived in three countries and five different cities. Writing has always been something she feels deeply passionate about, since it allows a better understanding of ever-changing surroundings. This process has shown her that the only difference between a thought and a story, is to write it down.
Related posts