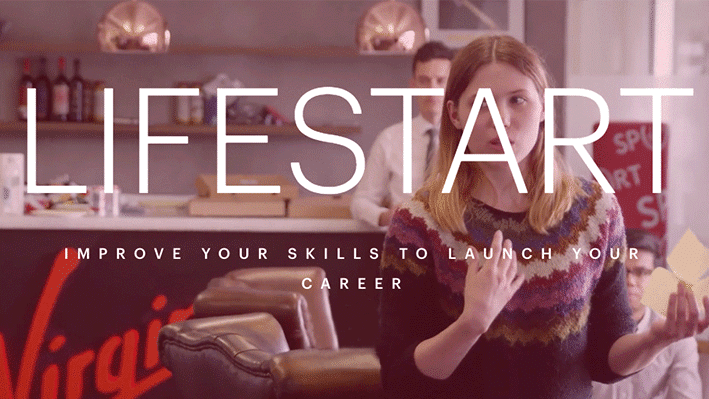 Written by Diego Gonzalez, Hult Ambassador and Undergrad student at the Hult London campus. 
Recently, Virgin LifeStart was launched at Hult along with 12 other UK universities. LifeStart is a new platform from Virgin Money and Virgin StartUp, that gives students the chance improve their business skills and boost their careers. The platform was also created with the intent of engaging students from different fields to become entrepreneurs. They do this by taking part in real business challenges and then have the opportunity to gain rewards.
The practical challenge students face consists of three stages: Think, Learn, and Win. Firstly 'Think', involves the formation of a team to compete on a real business problem. Then 'Learn' is all about completing the challenge using learning materials supplied by Virgin. Finally–'Win', which is when students can earn prizes.

A potential for creativity
Both staff and students have become really excited to see companies, such as Virgin Money and StartUp, see the value in launching new products at Hult. Virgin first noticed our students' potential last academic year, when a business challenge was issued to tackle college students' finances. For this challenge, a team of London undergraduates pitched a brand new app for Virgin Money aimed at helping millennials to keep track of their spending. The team then went on to personally develop the product with expert mentors. This proved to me that, students, and more specifically those from Hult, have a potential for creativity that would make any CEO envious.  Thus, bringing us LifeStart.
"…students, and more specifically those from Hult, have a potential for creativity that would make any CEO envious".
So, now another challenge has been set, giving Hult students yet another chance to show the value they can bring to companies–whilst also benefitting from sharpening their own skills; LifeStart has now posed the challenge of finding an application for Samsung's Virtual-Reality products in a classroom setting.
Off the top of my head, I already imagine a room full of students wearing large headsets transported off to entirely different environments to study visually aided statistics, images, graphs, etc. I believe renowned statistician Hans Rosling, would have been ecstatic to see students such as us rushing to find more visual and engaging ways to present materials and teach concepts. However, with VR headsets still being so expensive the participants in the challenge are forced to come up with a solution that is practical and effective. To prevent VR from becoming gimmicky, participants will have to ensure the cost of the technology is matched with at least equal value for learning.
I look forward to hearing hearing how the challenge progresses and wish my fellow students good luck!
---
If you would like to find out more about our undergraduate program and global campuses, download a brochure here.
---

Diego Gonzales is a Mexican-American student at the Undergraduate campus in London. He is an active member of the Hult Model United Nations and a board member of the Hult Founders Lab. Diego is currently taking up his majors in Management and is looking forward to pursuing a career in this field in 2018.
Related posts