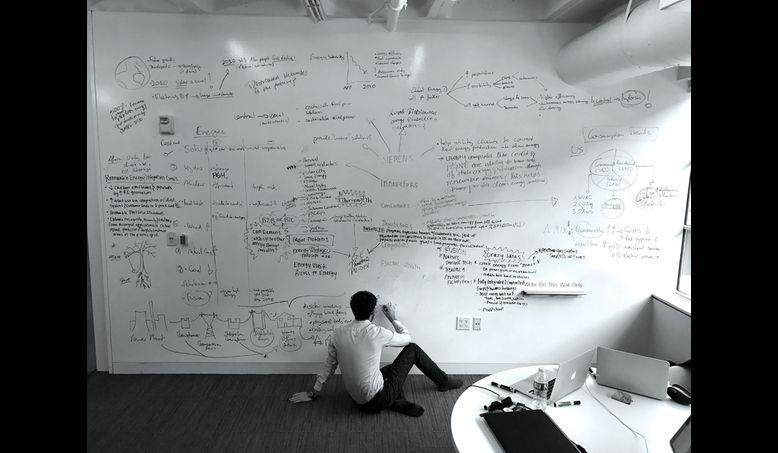 Unilever Live Client Challenge: Design Thinking for Social Impact  

George Nying, 2 years ago
8 min

read
Our real-world challenge: How might we solve the climate challenge?
It is a broad question, which doesn't have a straightforward answer. But, it is a question that can spur us—corporations, leaders, people like you and me—into action.
The European Union's Copernicus satellite agency reported that earth's hottest seven years since 1950 were the last seven years: from 2014 to 2021. The year 2021 was the fifth hottest year. In the US, there were 20 natural disasters costing 1 billion USD per disaster. The ocean broke annual temperature records for the sixth consecutive year.
Rising temperatures, melting polar ice caps, floods, heatwaves, droughts, storms, livelihoods destroyed, lives in danger. In other words: the climate crisis.
Companies all around the world have decided to tackle the climate challenge head-on. Instead of burying their heads in the sand or being defensive about their contribution towards the issue, companies are endeavoring to create and be part of the solution. This includes companies such as Unilever.
What challenge did Unilever set us?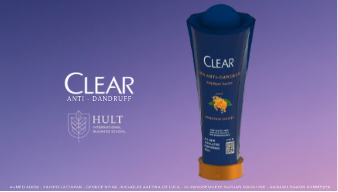 At Hult, we get the experience of working on problems given to us by a variety of organizations. These are problems they are desperately trying to solve. We call these assignments "Live Client Challenges". During my time studying in the class Design Thinking for Social Impact, I had the opportunity to work on one with Unilever, the multinational consumer goods corporation. We were tasked with developing a plastic-free shampoo bottle format for their Clear brand. This product was to be marketed to the Chinese eco-friendly, "go-green" consumer segment.
What did I learn through this challenge?
It was an illuminating and educational experience but the number one skill I developed was teamwork. I got to work with five other talented and driven classmates. Looking back, my entire academic career up till now has been plagued with disastrous experiences working in team projects. I've been through it all: teammates who didn't show up to meetings, who do not complete their work on time (sometimes not getting it done at all), even teammates trying to commit plagiarism right in front of my eyes.
One of the worst moments was when I was a college student before coming to Hult. It was 4 pm. Class finishes at 6 pm, but I had to leave early to go to work. So the professor allowed me to leave at 5 pm so long as I could finish the group work on time. I had only two teammates. As soon as the assignment was given to us, they left the class. No excuse, no reason. They just left. I got it done in the end. I hoped joining Hult would mean being able to work with people who were as motivated, hardworking, and dedicated as I was.
What makes Hult unique is that we learn through action and practice. The Live Client Challenge is the embodiment of that.
My wish came true. In this project, I was able to work with students who actually contributed to the assignments and group projects. It was what I wanted. And it was a learning experience. I had to get used to working with people who shouldered the challenges and tasks as opposed to assuming all the responsibilities. I had to trust my teammates. Looking back, it was the best that I did. Every idea, every creative solution, was brought forward by my teammates. Everyone contributed to the project far more than I did. For once, I thought to myself, "I could not have done it better myself." We worked hard. Sometimes staying till midnight and beyond. Debating, thinking, creating, and as a result learning.
In the end, my team and I won the challenge. However, I feel that it is only thanks to the creative insights and contributions of my teammates that I could be part of the winning team. I was a bit lucky in a sense.
What makes Hult unique is that we learn through action and practice. The Live Client Challenge is the embodiment of that. I was in class with some extremely talented students. Students who humbled me and made me realize just how hard I need to work to become a better version of myself.
One thing that stuck with me is to frame problems as challenges. Just by asking a simple question, "how might we…?" we can focus on developing solutions that would make the situation better. And so, I still ask myself sometimes, how might we, as part of the Hult community, use what we learned over the years to make the world a better place?
What did my classmates learn from the experience?
I asked two of my classmates about their experience with the Live Client Challenge. Below are their reflections:
Sophie Labs: Valuable work experience
"The Live Client Challenge has been a unique opportunity to create a holistic product concept. It allowed my team to combine the content from several courses and create a viable prototype for the eco-conscious Chinese customer. During my interview for a summer internship, I mentioned the scope and task of the challenge. Participating in this challenge and applying my business knowledge heavily contributed to being offered an intern position at the company I applied to." – Sophie Labs
Divine Barume: Limitless creativity
"The Live Client Challenge we did in Design Thinking for Social Impact helped me to discover some of the hidden potentials I have and that I was not aware of; it challenged me for the better. The whole concept opens doors to be free and infinite in our creativity; allowing us to use our experiences, knowledge, differences, and more in order to properly address the given challenge.
We failed until we started looking at how our differences were factors to expand our knowledge and so our creativity.
In the beginning, it was very challenging to find the right balance for the team to work efficiently and effectively. We were looking at how our differences make it difficult for us to match and consequently, we failed until we started looking at how our differences were factors to expand our knowledge and so our creativity. We found what makes us different and used it to build something that ended up being among "the chosen ones" for the presentation to the clients. I have learned a variety of things from this challenge but if I could share only two things, they would be these. Firstly, your difference is what makes you and your ideas unique. Secondly, there is power in sharing knowledge; from one person's "simple" idea, a life-changing concept can be built when shared with others. Plus, sharing and learning from each other made the work even more enjoyable!" – Divine Barume
A professor's perspective
Professor Lilianna Caimacan is a professor at Hult International Business School who taught the Design Thinking for Social Impact course which I was a part of during the fall semester of 2021. Below are her reflections on the importance of Live Client Challenges and her observations from watching students take part in these challenges:  
"A live challenge offers students the opportunity to engage with real clients, deep-dive into some specific business challenges organizations and brands face, and work on identifying solutions to real problems. To do this, they need to apply theoretical frameworks and their business acumen and a wide range of skills like creative problem solving, teamwork, presentation development and delivery, critical thinking, and data analysis. This will expose them to the current business environment and solve real-life business problems. Additionally, they have the opportunity to interact, discuss, and learn from business professionals with broad experience, who often can be of great inspiration and become role models or mentors for students.
Working with students on live challenges … you can see the profound transformation they are going through during that specific time frame.
There are a few fundamental aspects students focus on during a live challenge:
1. Be exposed and understand what it means to be in a business environment
2. How to frame the challenge in such a way to allow identifying robust solutions
3. Practice and master teamwork
4. Practice data analyses; where to start, and how to utilize data and extract relevant insights
5. Use creativity and creative thinking to find new and innovative solutions
6. Develop leadership capabilities.
It is a great pleasure working with students on live challenges as you can see the profound transformation they are going through during that specific time frame. It is of great satisfaction to see their hard work, curiosity, and relentless focus to find a creative, out-of-the-box solution. I always encourage students to jump on any opportunity which will allow them to engage in live challenges or connect with business professionals. This is an excellent opportunity to apply the academic knowledge they acquired and identify the best way to practice in a safe environment and prepare for their future careers."  
---
Sources
McDonnell T. (2022). The hottest seven years on record were the last seven. Quartz.
https://qz.com/2112212/2021-was-the-fifth-hottest-year-on-record/?utm_source=email&utm_medium=daily-brief&utm_content=34c33b09-73f1-11ec-b33c-227b72781db
---
If you're interested in a business degree that has challenge learning at its core, check out Hult's range of innovative programs.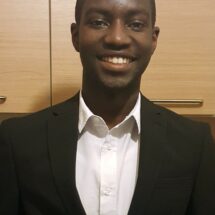 George Nying
George Arthur Nying is British Gambian and started Hult's Bachelor of Business Administration program in 2020. He's got a positive personality and eager to try new things. George is President of the Trading and Investing Club at Hult, a member of the African, Business, and Cultural Society, and one of our Blog Ambassadors. He's also proud to be awarded the Hult Scholar Grant. In his free time, he loves to read non-fiction books and biographies.
Related posts