In life, things don't always go to plan. 
With results day on the horizon and UCAS Clearing opening soon, many aspiring undergrads may need to consider Plan B when it comes to their university of choice.
And if you find yourself in Clearing, don't panic. In fact, it could be the best thing that's ever happened to you.
It might mean changing your plans, doing some extra research, and reconsidering your priorities. But having seen ambitious students come from Clearing every year and go on to excel at Hult International Business School, we know that being in Clearing doesn't mark the end of your future dreams. It's just the start.
We spoke with Cinthia Long, U.K. Director of Enrollment, to get her top 5 tips for making the most of Clearing in 2019.
1. Be open-minded
Did you initially target a specific school to study a specific course? Maybe in a specific city? And maybe you didn't quite end up with the grades you needed to get there? Then now's the time to open yourself up to new possibilities. Consider your strengths and interests, but don't limit yourself.
For example, if you love maths, there are plenty of subjects beyond pure mathematics where you can pursue your passion in a wider context—such as data science or accounting. Or if you were dead-set on studying in Manchester, then think about what it was about the city you liked and see if something similar is on offer elsewhere. The world is your oyster.
You might be surprised at how many schools still have places available if you widen your search net.
2. Think about what YOU really want out of your degree
Sometimes, your initial choice of university might have been based on factors other than what's right for you. Maybe you wanted to go to the same university as your friends. Perhaps you wanted to stay close to home. Or maybe applying to a well-known—and competitive—school just seemed like the thing to do.
Now think of Clearing as your gateway to freedom.
You are free to really think about what subject is most suited to you: your skills, your interests, and your goals. And now is your chance to find the right school to help you to nurture and pursue all three.
3. Look at potential schools holistically
There are so many elements that will shape your undergraduate experience. Your professors and your classmates are at the heart of it, but it's also about the projects you'll work on, the city you'll live in, and the clubs and extracurricular activities you'll be involved with.
You define what your priorities are, but look for schools that offer you opportunities to develop yourself academically, professionally, and personally.
4. Consider your career beyond the classroom
An undergraduate degree is not an end in itself. It's a stepping-stone to your future career.
There are many graduates with prestigious degrees from well-known universities who haven't gone on to have successful careers. So be sure to look at programs that offer career development and practical experience, rather than solely focusing on academics.
With that in mind, a large and successful alumni network can say a lot about quality and value of an institution. See what recent grads are up to—are they working for innovative companies, becoming entrepreneurs, or otherwise making an impact in the world?
"An undergraduate degree is not an end in itself. It's a stepping-stone to your future career."

Cinthia Long, U.K. Director of Enrollment, Hult International Business School
5. Talk to your target schools
Many schools have entire teams dedicated to advising students who are applying through UCAS Clearing. Advisors are there to help and can support you through the process and offer guidance.
You'll get the most out of this service if you talk to them in person or make a phone call, rather than relying on email.
If you're interested in talking to Hult to find out about applying to our Bachelor of Business Administration program through Clearing, you're welcome to get in touch with me directly:
Via phone: +44 2038 680 738
Email: cinthia.long@hult.edu
Hult offers a range of highly skills-focused and employability-driven business school programs including a range of MBA options and a comprehensive one year Masters in International Business. To find out more, take a look at our blog Top 10 things to look for in a business school. Download a brochure or get in touch today to find out how Hult can help you to learn about the business world, the future, and yourself.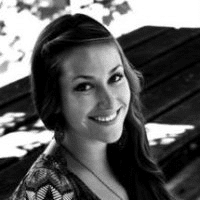 Katie Reynolds
Written by Hult contributing blogger Katie Reynolds who is a freelance writer based in London. Originally from Michigan in the U.S., she relocated to the U.K. in 2010 to pursue a master's degree at Hertford College, Oxford. Today, she writes on topics including business, higher education, healthcare, and culture.
Related posts