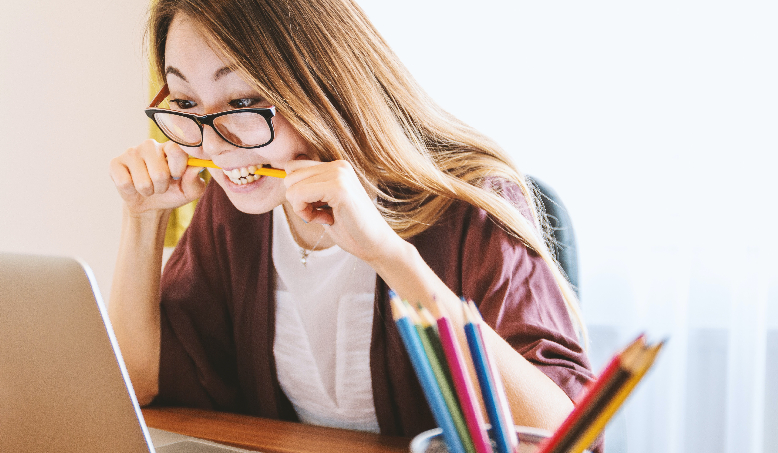 If there's one thing that we know in the Hult Career Development team, it's that searching for an internship or graduate role is not easy! In our workshops and advising, we share personal career stories and tips on how to get through the up and downs of the job search. In my role as a career development advisor, I often like to reflect—what do I wish someone told me when I was an undergrad? Here are some pieces of advice …  so you can start creating a strong foundation for your own career story.
Hult's careers team welcomes everyone
Hopefully, you know we exist already! But if you are reading this and are thinking—who are "careers"? What do they do? We are here, and we're here to help you.
When I was in undergrad—(a) I didn't even know we had career services, (b) I thought career services were just for the hardcore kids that were really focused and knew what they wanted to do in life. I had NO idea what I wanted to do. I was terrified of the word "career" and felt that it didn't apply to me.
With the support of our knowledgeable and diverse global team at Hult, you can be reassured that careers is for you!
There is no one-size-fits-all approach—our job is to provide you with the tools and resources that will help unlock your career potential.
And the Corporate Relations team is here to bring exciting employers to campus so you can learn and discover how this translates into the wonderful world of work. The more you take advantage of these opportunities and absorb everything around you, the clearer your pathway will become with each step.
Have you heard of the hidden job market?
Did you know that 70-80% of all jobs can't be found on the world wide web (eg. via job boards, LinkedIn). Only searching online gives you about a 20% success rate. Sounds scary right?
Well yes, at first, but it doesn't have to…
Think about how people hire talent. Picture yourself as a founder of a cool start-up. Business is booming and you need to find an intern—asap. You'd want to save as much time and money as possible. You don't have time to wade through 100 CVs, and one LinkedIn job post costs hundreds. You also want to work with someone who not only has the right skills but will also be a great fit for the team.
So the first thing you are going to do is ask the people closest to you—your management team, staff, industry peers, friends, family, professional network …. see where I'm going with this? Putting the job online is the last resort.
So now that you know this fact,  you can create a job search strategy that really taps into this hidden job market! Aim to get in there first and beat the competition to it. Invest time in nurturing professional relationships and build trust with those in the know. There are so many ways you can build your network to accelerate your job search—and we can help you plan how to get there.
Get yourself out there
Throughout my career, I've only ever found two of my jobs online! Every other job has been through contacts, getting to know people in the industry, building relationships, and advocates to support me. To tackle that hidden job market you must have a proactive approach to your job hunt. And sometimes you have to be brave and get out of your comfort zone to get there.
When I started my career in market research consulting, I made a targeted list of agencies that I thought were interesting and exciting. I started reaching out to contacts saying—"Hey! I love what you guys are doing… I'm driven to gain experience in this industry and want to learn from you. Can I buy you a coffee?"
I didn't realize it at the time, but I was adopting the "informational interview" approach. What's important to know is that I wasn't putting people on the spot just asking for a job (that's a big no-no!). I was showing my interest in what they do, to learn from them.
I probably contacted up to 30 agencies, big and small (and these were the days before LinkedIn was a thing, so I really had my work cut out for me!). But I struck out lucky when I connected this one project manager. We had a coffee together, got on really well, the timing was right—and this led to my first market research role!
So, I encourage you to take a proactive approach in your job search.
It takes time to build these relationships, so start early and get out there. Attend that event, ask that expert out for coffee, click send!
At the end of the day, they all want to work with someone who is motivated, enthusiastic, engaged, takes initiative, and is keen to learn.
So when you get yourself out there, you're already demonstrating those traits, which is sure to impress!
Turn failures into success
Looking for my first graduate job was difficult! It took me months, and the process was challenging. When all your friends are getting hired and talking about their exciting new plans, and you're receiving one rejection after another, it's hard to stay positive and motivated.
However, over the years I have learned to find the value in these experiences. The job search takes a lot of resilience and a growth mindset. With every failed interview, every lost hour on a job application—I took note, reflected, and asked for help and advice along the way. This helped me be stronger in the process and get closer to an even better job.
This applies to when you are in your internship also. Work-life is hardly ever smooth sailing and there will always be highs and lows. But with the power of reflection, those challenges can be the most valuable learnings in your career.
In my consulting years, I can barely recall those big brand names that I worked with, or the contract value of the winning proposal I put together.
However what I DO remember … is how on my first day as a junior consultant, my whole team had to work until 1am redoing a quantitative report. Just because my colleague had left out one single decimal point!! It was a terrible experience at the time. But now I will never forget the importance of attention to detail, accuracy, and how it can impact a client deliverable and your team.
So this is another great reason to get to know your Careers team. We are here to support you throughout the whole process—from start to finish. We can help you navigate these waters so you can grow and thrive from these experiences!
See you on campus!
I enjoy fantasizing about what my life would be like if I had been given this advice during my undergraduate years. But luckily over the 10+ years of working life, my transferable skills and endless curiosity have led me to a career that I truly love and feel fulfilled by every day.
With the tools and resources we have to offer you in Hult's Career Development team—you can get to that place even faster! You don't have to do it alone. Connect with your Hult career advisor and start your career journey today!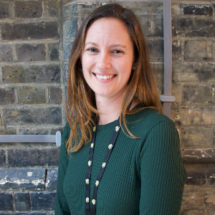 Sarah Cotterhill
Sarah is a career development advisor at Hult's London undergraduate campus. With a background in market research and consulting, Sarah transferred her industry experience to help others discover and grow their own careers. Experienced in building corporate partnerships and global work placement programs, she has helped 1000s of international students secure internships and graduate roles. Through 1-2-1 coaching, workshops, classes, career events, and resource development—she strives to help Hult's young talent navigate their way through all stages of employability, so they can build a career where they can thrive.
Related posts