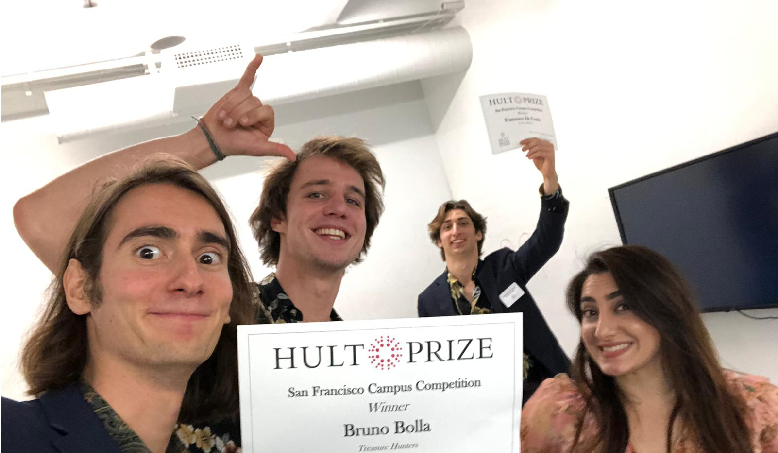 Hey guys, we are back with the third part of our blog series—sharing our insights and learnings from our Hult Prize journey with you, keep reading to get our top 5 tips on the perfect pitch!
Pitching it is an art! But good news—it can be learned.
Let's face it, no one is born as the perfect presenter, not even those amongst us, who are confident and don't shy away from presenting will be great at pitching from the get-go.
Our first pitch was nerve-wracking, however, as Per mentioned in our last article—once we decided we had nothing to lose, it relieved some pressure for us. Plus singing in the bathroom as if we were going to perform at a karaoke bar might have helped in our case.
But jokes aside where we did really improve and learn was to get feedback and tips week after week within pitch presentations as part of the Hult Prize competition and accelerator program. We had to pitch on a weekly basis amongst 33 other teams, for the judges to feedback and rank us and had the ability to learn from our and other teams' feedback and iterate. And yes…pitching it is an art! But good news—it can be learned! Practice and feedback are inevitable on the way to the perfect pitch! 
We'll share our best-kept secrets in this blog post through our top 5 tips to present, whether it is a pitch for the Hult Prize competition or your own startup, school, or work. These top 5 tips will prepare you and help you understand what it takes to deliver a top-notch presentation.
1.Get your audience's attention
—

7s rule

Have you ever noticed that you started telling someone a story and you felt like the person is not actually listening anymore, 30 seconds in? Or the other way around, say in the classroom, the professor starts telling a story, but you lost track and thought about lunch?

A good way to approach pitching is imagine you're explaining it to your grandma or a 7-year old.

We have all heard it before, but for pitches the most important thing to remember is the 7-second rule. Whether you are pitching something or presenting, the first few seconds often determine if your will audience keep listening. In most pitch scenarios you have only about 4-6 seconds of your judges (or potential investors) attention as they are busy people and must listen to countless pitches in a day/week/month. So, remember, make them count!

Tell them who you are—a brief intro of your company's name and yourself followed immediately by what you do and why. A good way to approach pitching is imagine you're explaining it to your grandma or a 7-year old. Keep it simple and concise. The clock is ticking against you. This is probably the part of your pitch that you will have to practice and iterate over and over before you get it right.
2. Don't read a script
 There is a lot of truth in the fact that we need to write down and practice a pitch, ideally over and over! Presenting to different audiences is essential to learn from the feedback, and there is no way around that if you want to have a perfect pitch. However, the one thing we learned, and probably the most frequent feedback across all teams heard, is to not read the pitch.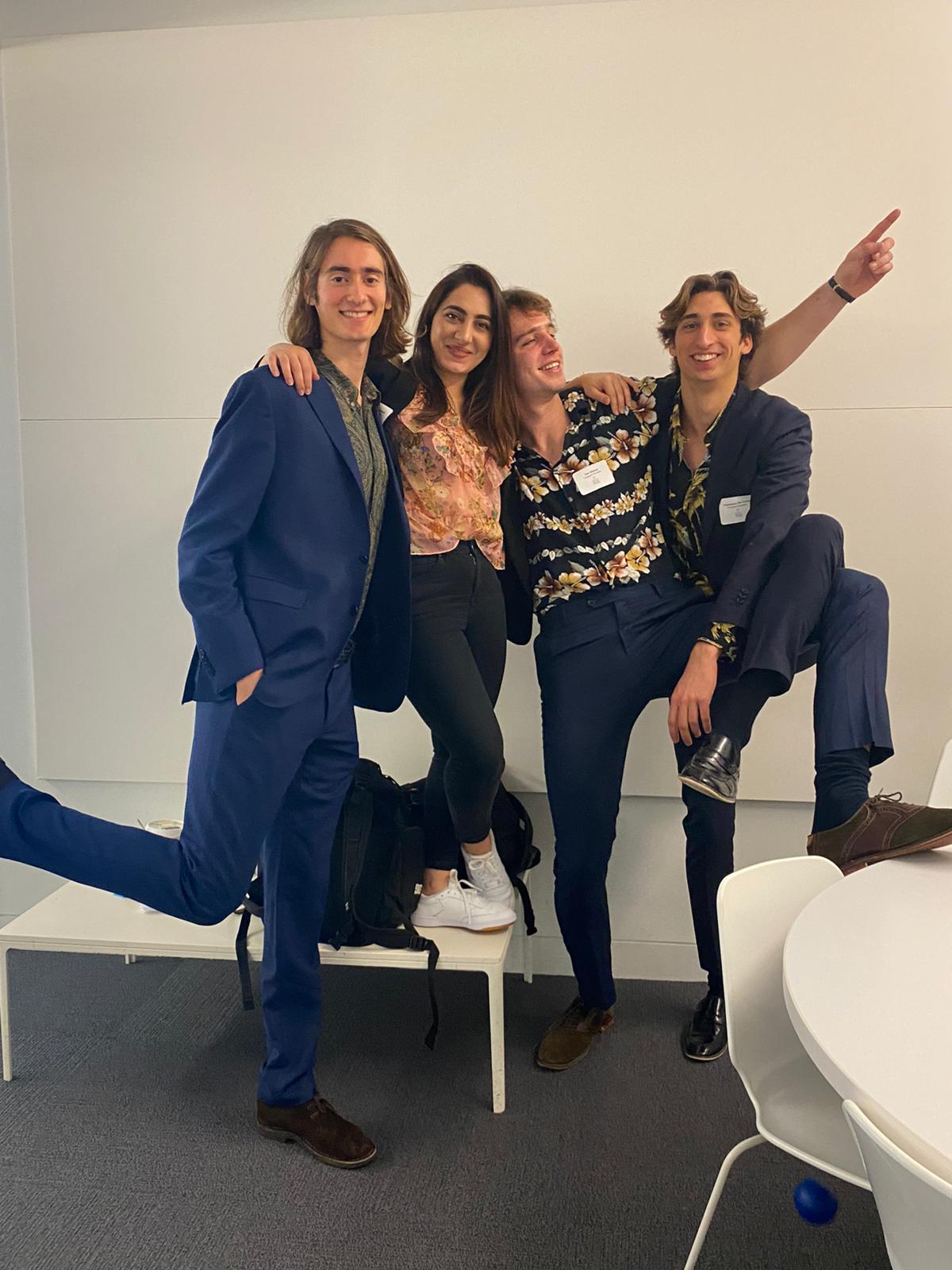 Think of it this way, would you rather listen to someone that sounds like they work for a call center, or someone who shows real enthusiasm, and seems to engage with you and really know what they talk about, instead of sounding scripted.
Our advice is: write your pitch, practice it, to the point where you can pitch freely, and don't look at your notes. It's ok to forget the exact words, as that will show authenticity.
3. Slow it down, then slow it down again
One feedback point that we have heard a lot, and you may have too, is the pace at which you present! It's common thing that we rush through presentations because we want to get through our part and get off the stage (at least for the introverts amongst us!), or we are trying to fit all the words in time and not forget to mention what we wrote down.
I know we all may think we are not rushing at all—but guess what, the moment you pitch and particularly when you try to squeeze a lot of content into four minutes (for example), you set yourself up to rush through the content. By doing this you lose your audience and your audience will struggle to follow if you explain important concepts of your business! Remember, for the audience it might be the first time hearing all your ideas, so the brain needs time to process.
Our pro tip—if you have a four-minute pitch, write your content so it only covers 3.5minutes, and when you think you already talk slow, slow it down even more. That way you won't run out of time and won't try to rush through your part, yet your audience will be able to follow and understand your concept. And remember it's ok to go off script or leave parts out. There is always a Q&A for that.
4. Tell a compelling story
Now, this is the more difficult part, but also a part that we all may overthink or oversee at times. Ultimately, we don't want to throw out a lot of facts at our audience without first building a connection.
Telling not only a story, but a compelling one, means you need to connect with your audience on an emotional level. This is often the part where the 'why' is so important.
For the Hult Prize the impact component is one of the most important parts of your storytelling. How are you going to make an impact, and why you? How does that relate to you as a team or person? Speak from your experience and be relatable to connect with your audience on an emotional level rather than just on a factual basis.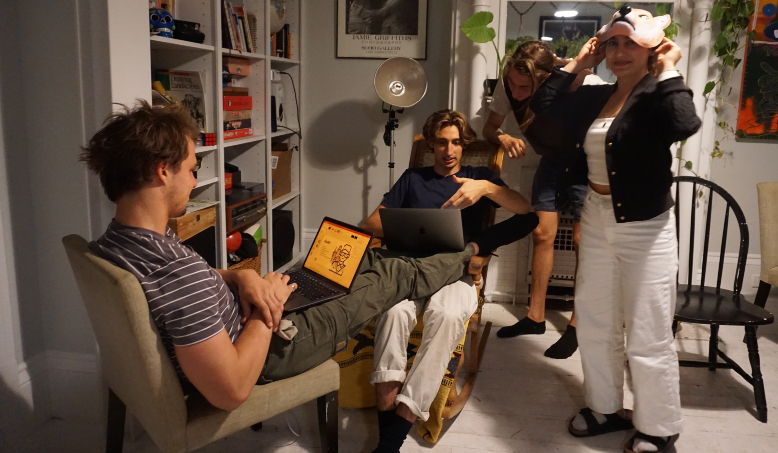 5. Be mindful of time
Timing is key and this relates to point 3. It's so important to use your time wisely, because if you go over the time they will just cut you off, but also make strategic use of the time you do have. 
To practice that, we did pitches of different lengths from 4-7 minutes. But no matter the length, and back to our point 3 to slow it down—you want to make sure you have enough content to fill your pitch time, but not too much that you run into the issue of rushing through it.
The best way of knowing, practice your pitch over and over, measure the time and if you find yourself always ending 30 seconds early, however much you slow it down, you know you can add a point or two, if you find yourself just finishing on the dot, by slightly rushing through the end—you must make cuts. And this is non-negotiable.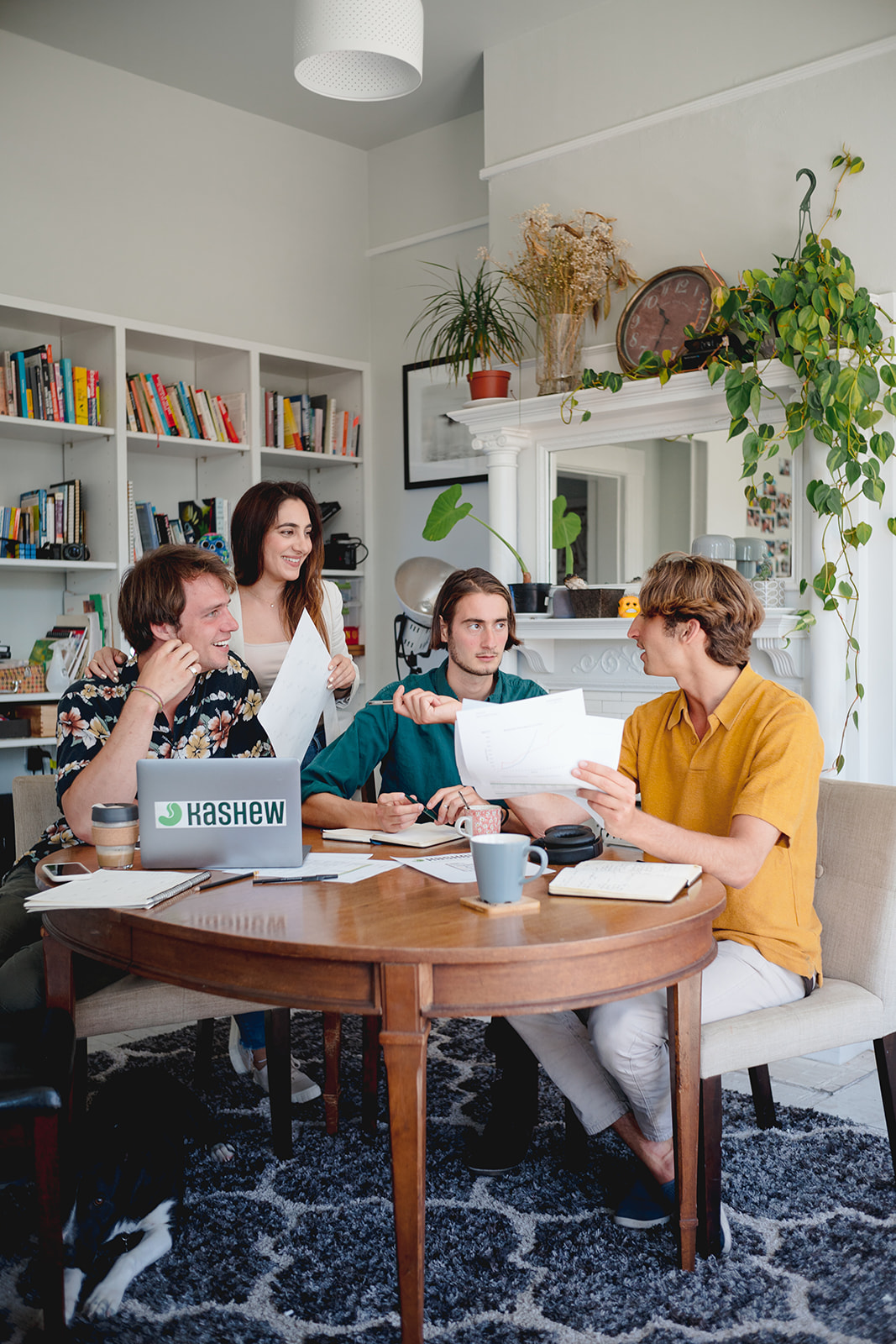 That being said there is obviously a lot more to learn but you will already be setting yourself apart from the competition by following some of the tips above and incorporating them early on in your pitch. But remember to have fun first and foremost and enjoy yourself!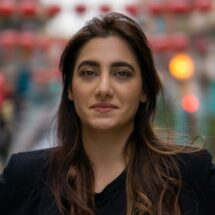 Baharak Arjomandi
Baharak (also known as Bari) is a global thinker, an analyst, storyteller, problem solver, and strategic mind with an innate thirst to learn, grow and give back. As a Business Analyst, with a Masters in International Management (Hamburg) and a recent Masters in Business Analytics from Hult International Business School (San Francisco), she loves building relationships with people and help others grow. When it comes to unwinding, Bari can be found on the tennis court, doing mindfulness training, and working on 'passion' project's, such as minimizing the landfill problem in San Francisco as part of the Hult Prize 2020.
Related posts