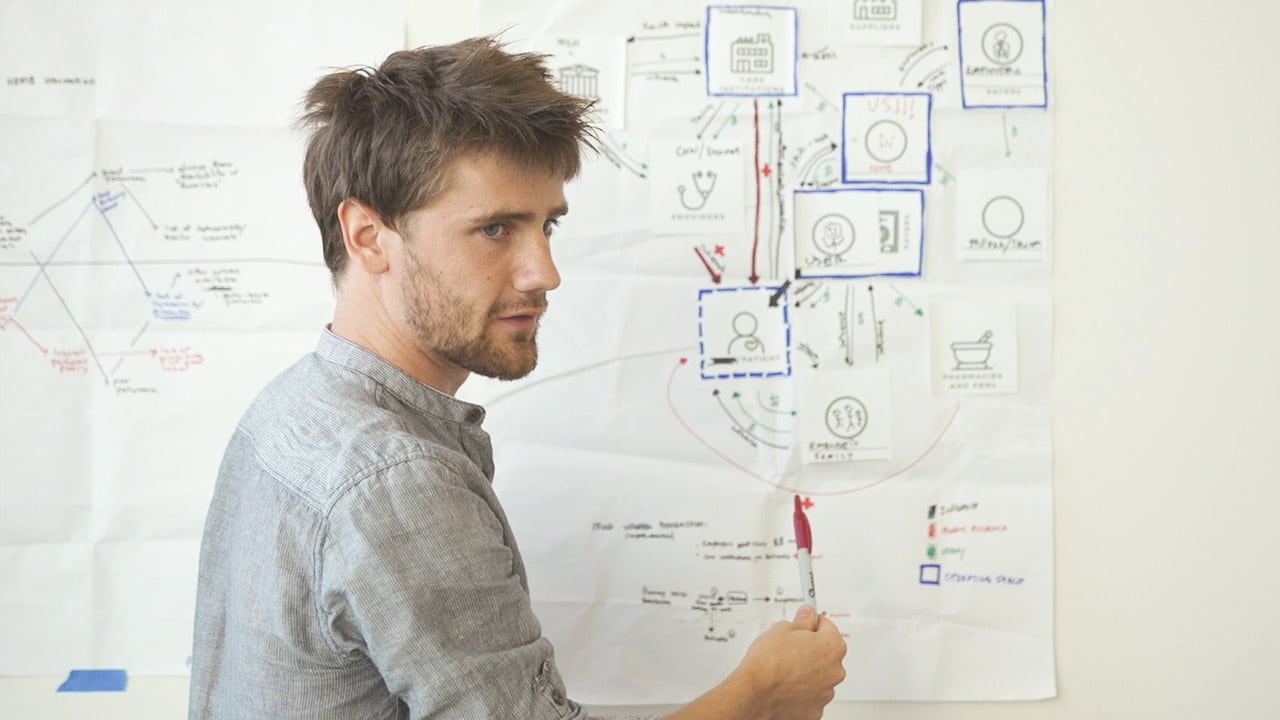 The technology industry will see acceleration in existing trends, as well as some brand new innovations in 2015.
MBA students and business graduates with professional or entrepreneurial aspirations in the sector should be ahead of the curve on any significant developments, so what can we expect the year to bring?
More MBA recruitment
Technology companies have stepped up their MBA recruitment efforts this year, while graduates have exhibited more interest in careers in the industry.
In spring 2014, tech showed the strongest increase in onsite business school hiring of any industry for the second consecutive year.[Tweet "In spring 2014, tech showed the strongest increase in onsite business school hiring of any industry."]
Overall, 55 percent of schools surveyed by the MBA Career Services & Employer Alliance reported an increase in on-campus recruiting for full-time jobs. Even more (70 percent) had seen growth in full-time job postings.
Separate research from the Graduate Management Admission Council showed that 61 percent of business school graduates seeking jobs in technology this year had early job offers.
One attribute that is making MBAs attractive to tech firms is flexibility. Beat Buhlman, former managing director of global product development at Hult International Business School, illustrated this point by referring to the Street View project at Google, where he previously worked in a hiring role.
He pointed out that it was impossible for the tech giant to recruit people with experience in this area, because it was entirely unique.
"So one thing that Google is looking for is someone who is not afraid not to know what they will be doing in two years from now," he told the Financial Times.
Microsoft MBA staffing consultant Cassandra Young agreed, saying her company wants students "who can handle and are comfortable with ambiguity".
More gender diversity?
Gender diversity has long been a problem in the technology industry. A recently published visualization from Information is Beautiful revealed that Google, Apple, Dell, Intel, and Nvidia all have female workforce representation rates of 30 percent or lower within their U.S. operations. This compares to an average of 46 percent for the top 50 companies in the country.
Now this is such a well-recognized problem, can we expect to see any improvement in 2015? There is certainly some cause for optimism.
Anise Mastin, MBA graduate and now senior marketing director at IBM, said women with career aspirations in the technology industry should not be discouraged by the fact it is male-dominated, Business Because reported.
"I believe if you have a passion to be in information technology, you will find your way," she said at an event organized by women's advocacy group the Forte Foundation.
Deborah Gillis, chief executive of research and advisory group Catalyst, said: "[Technology] organizations have a remarkable opportunity to turn things around, by focusing on how they can make all their talent – men and women alike – feel equally valued."
Moreover, the fact that women are under-represented in tech could be seen as an opportunity.
Natasha Walji, another MBA graduate and current head of industry for consumer packaged goods at Google, said: "It's refreshing to see and have a female perspective on business, and if you frame it that way it can help you in your career."
Growing rivalry between tech hubs
As the industry continues to grow and offer more potential, the rivalry between the leading global technology hubs will become more intense.
Home to the likes of Apple, Google, Yahoo!, Facebook, and Oracle, California's Silicon Valley is the quintessential tech hub, but there are pretenders to its crown.
According to Bloomberg founder and former New York City mayor Michael Bloomberg, locations like London and New York have attributes that Silicon Valley lacks, such as an open environment that attracts a diversity of talented professionals.
"I think there's an awful lot of people in tech who want a bustling, diversified, and intellectually stimulating environment, and that's why they would go to the big cities of London and New York," he told Tech City News.
Looking beyond the U.S. and the U.K., there are several global cities that will be making an impact in tech next year.
Beijing is offering an increasingly supportive environment for start-ups, while cities like Amsterdam and Tel Aviv are also growing, providing new opportunities for entrepreneurs and business graduates.
Innovations and growth in the latest technologies
A year is a long time in a marketplace that depends on constant innovation and evolution. By the end of 2015, we can expect the tech landscape to have a different appearance, with today's cutting-edge technologies becoming more pervasive and commonplace.
The proliferation of mobile devices means consumers are now digitally connected wherever they go, and this trend will gather pace with the expansion of wearable technology.
"Phones and wearable devices are now part of an expanded computing environment that includes such things as consumer electronics and connected screens in the workplace and public space," said David Cearley, vice president at IT research and advisory firm Gartner.
"Increasingly, it's the overall environment that will need to adapt to the requirements of the mobile user."
Linked to this is the anticipated growth in the Internet of Things, which will enable online access from an array of business assets and consumer appliances.
Gartner is also predicting a big year for the 3D printing industry, with worldwide product shipments expected to rise by 98 percent.
The most significant technology trend of the past decade has been the explosion of the 'third platform' – mobile, social networking, cloud computing, and 'big data'. All companies heavily invested in this area – from the smallest start-ups to the biggest corporations – can expect another year of growth in 2015.
Global IT spending has been predicted to rise by 3.8 percent to over USD3.8 trillion next year, with third-platform technologies accounting for nearly all of the increase.[Tweet "Global IT spending has been predicted to rise by 3.8 percent to over USD3.8 trillion next year."]
Frank Gens, senior vice president and chief analyst at the International Data Corporation, which made the forecasts, said: "The industry is now entering the most critical period yet in the third-platform era: the 'innovation stage'.
"Over the next several years, we expect to see an explosion of innovation and value creation on top of the third platform's foundation. This stage will be driven by a new wave of core technologies – innovation accelerators – that radically extend the third platform's capabilities and applications across all industries."
The Internet of Things is set to be one such 'innovation accelerator', along with security solutions optimized for the third platform, such as biometric security on mobile devices.
Make the most of what your career has to offer with a Masters in International Business from Hult. To learn more, take a look at our blog Getting Into Business School – Expert Advice, or give your employability a huge boost with an MBA in international business. Download a brochure or get in touch today to find out how Hult can help you to explore everything about the business world, the future, and yourself.
Related posts