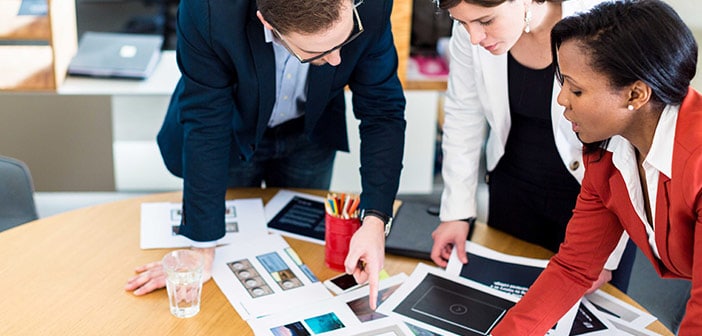 Innovation has gone from being a niche sector that successful companies could either choose to participate in or not, to an absolute must for any business wanting to survive. Every industry is undergoing major disruption. And it is those companies who embrace the change and drive innovation that will see their business grow.
This century has already seen the effect of creative disruption on global markets, which have transformed consumer behavior and, in turn, how many businesses operate. Apple's takeover of the mobile phone market, Netflix revolutionizing how media is consumed, and Google's disruption of the advertising space to name but a few examples.
Companies that have rested on the laurels of past successes and ignored the threat of smaller companies' innovation have seen their share of the market deteriorate and, in some cases, disappear altogether. Look at the decline of some of the biggest technology and retail names of the 90s – Blockbuster, Kodak, Motorola, Nokia, Woolworths, and Barnes & Noble. Even the biggest organizations now know that if someone else comes along with a product or service that makes yours obsolete, and they inevitably will, your business is dead in the water. Even the travel industry is not immune from the threat creative disruption poses, as Airbnb has demonstrated to dramatic effect.
Hult Professor Mike Grandinetti delves into this globally relevant topic in his latest Global Webinar: 'Innovate or die – Redefining strategy for the innovation economy'. In the '3-minute read' that accompanies the webinar, Grandinetti brings home the urgency of the need for big businesses to innovate with the eyebrow-raising stat: "By 2021, 40% of Fortune 500 companies will simply have disappeared."
Leaders of industry must be constantly thinking 'what's next' and beat the competition to the next innovation. To do this, even large, successful companies are turning to smaller businesses and start-ups for models that will make them leaner, more agile, and better able to make quick decisions. At a recent Hult alumni networking event, Coca-Cola's CEO Mutah Kent pointed to this as the biggest challenge facing the company that has 777,000 employees the world over.
As Grandinetti says in 'Innovate or Die', past success doesn't guarantee it in the future, something Microsoft's Bill Gates knew only too well when he warned ""Success is a lousy teacher. It seduces smart people into thinking they can't lose."
Innovation as key to growth, running your large organization as a lean start-up that can adapt quickly, taking risks as essential to success – these are all truisms Hult lives by. When Forbes called us "compelling and disruptive" they were referring to our "global reach, classroom environment, and a structured approach to getting students out of the classroom". Since then we have continued to innovate, continued to grow, and continued to climb the rankings. We think business schools, just like businesses, need to constantly question the relevance and effectiveness of their models, their methods, and their curriculum. If they are to successfully educate and equip future leaders of industry, business schools too must innovate. Or die.
Like game changers? Break the mould in the business world with a Masters in Disruptive Innovation from Hult. To learn more, take a look at our blog Rotation and Innovation in Business School Education, or explore overall business challenges with a Masters in International Business instead. Download a brochure or get in touch today to find out how Hult can help you to find out everything about the business world, the future, and yourself.
Related posts