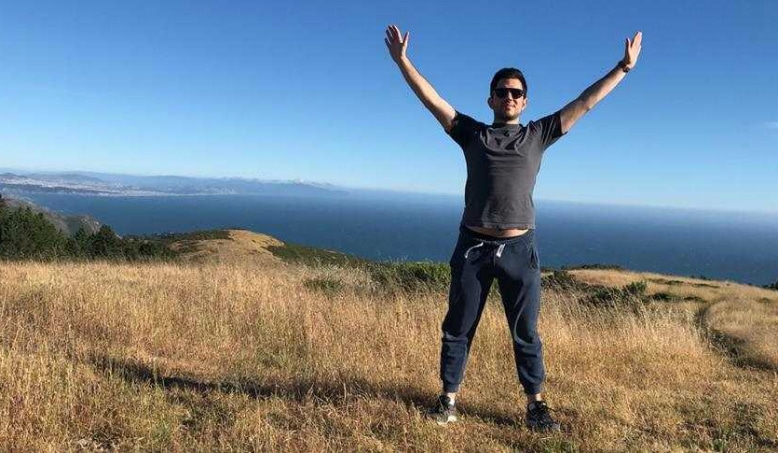 When I was just about to finish my bachelors degree, I was 100% unsure of my future. Now, approximately one year later, all I can say is what an experience!
It was a simple ad that caught my attention. I was inactively Googling "masters programs" and there it was. Luckily, I clicked and was introduced to Hult. My first real experience of the school was Campus Premiere—an opportunity for all potential candidates to explore campus life and discover more.
And I discovered that Hult was the right choice for me.
Heading to Hult San Francisco: My first four months
My masters journey started in September 2017 in San Francisco. I was completely out of my comfort zone in a new, unfamiliar city that seemed full of software developers and Full Stack engineers.
At first, life in San Francisco felt awkward. So I spent September, October, November, and December finding my feet. I was building my network and developing a growth mindset. All the while, I was studying accounting, finance, and international marketing.
I went back home to Italy for Christmas. When I met my friends, they told me that, in less than four months, I had become better than before.
I asked them, "What do you guys specifically mean by 'better' than before?"
They told me, "You definitely look happier." So I asked, "Just that?" And my best friend said, "No, you are more confident."
It's true. Confidence is one of the most relevant characteristics I've been able to boost thanks to my time at Hult. As an undergraduate, I sometimes did poorly on exams simply because of a lack of confidence. And now, confidence is one of my greatest assets.
"Confidence is one of the most relevant characteristics I've been able to boost thanks to my time at Hult."
Preparing to launch my career
Back in San Francisco, I  spent a lot of time preparing for interviews, updating my LinkedIn profile, refining my resume, and working on job applications.
That was a tough period. It was a challenge I couldn't really overcome without my Career Advisors, Deborah and Adrianne, and my Visa Coordinator, Sarah. They helped me a lot with everything I needed.
It's a competitive job market. I sent 250 applications and attended 35 interviews. In the end, I got a job at Hired, before graduation!  Hired is a marketplace that connects outstanding tech talent with the most innovative companies. We have a pipeline of 70,000 candidates that come to our platform every month, create their profile, and wait until our advanced AI and machine learning system connects them with the right companies.
Today, I'm working for them as a Sales Development Representative.
What I really gained from one year at Hult
I chose to study in San Francisco because of my huge desire to work in the United States in the software space. I have met my goal, and I am now working at a very promising company, earning a good salary.
But at Hult, I also built my worldwide network. I developed a global growth mindset. I improved my languages skills—Spanish, French, and Portuguese. I immersed myself in 60+ different cultures, which I could never have had the possibility to experience anywhere else.
I am happy. And I am confident.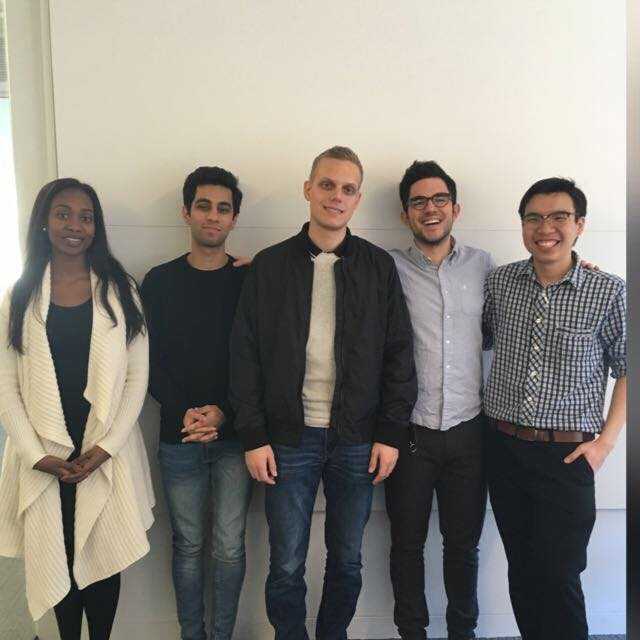 ---
To learn about the experience that awaits you as a Hult student, download a brochure. 
Kickstart your career right next door to Silicon Valley by studying at Hult's San Francisco business school. To find out more, take a look at our blog #HeadingtoHult: Preparing for undergraduate life in San Francisco. Download a brochure or get in touch today to find out how Hult can help you to learn about the business world, the future, and yourself.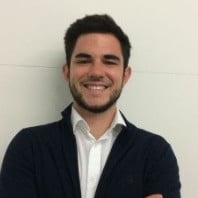 Niccolo Antinucci
Niccolo is a Hult Class 2018 graduate, originally from Rome. During his Masters in International Business, he was President of the Start-up Club on campus in San Francisco. Today, he's working as a Sales Development Representative for a HR software company, leveraging a social mobile application and consistently focusing on personal development activities.
Related posts