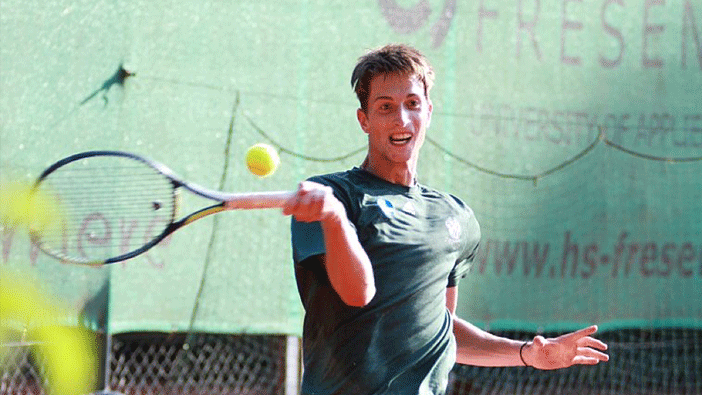 Written by Marc Ahlers, Global Ambassador and Master Dual Degree student in the Hult Boston Campus Class of 2017.
Sports have always been a big part of my life. Not only do I enjoy watching them both in person and on television, but I have also participated in competitive tennis around the world. As a former collegiate tennis player, I learned that being an athlete pays off nowadays. With the French Open, one of the major ATP tennis tournaments in the world around the corner, I have been thinking about how my sports background has helped me in the workplace and in business school. Athletic experiences teach workplace values like teamwork, shared commitment, decision making under pressure, and leadership. Whether it is in class or in the workplace, athletes do better than non-athletes. My coaches told me that, my parents reinforced it, and now I believe it.
"Just like in competitive sports, business, especially in consulting, is founded upon the dedication to excellence."
First of all, let me explain why I transitioned from collegiate tennis to a focus on business education and a career in consulting. After graduating with a dual bachelor degree in International Business and Business Management in May of 2016, I had to make a tough choice. Risk it all and pursue my passion of playing professional tennis, or retire and invest my efforts into the business world. I decided to pursue business because my chances of becoming a top consultant were more favorable than reaching the top of the tennis game. To me, the business world offers a similar environment. Just like in competitive sports, business—especially consulting—is founded upon the dedication to excellence. As a tennis player, I have developed the attitude, attributes, and behavior to be on the top of my game. And I believe that the same values apply to business: you need to be prepared for change, understand the pitfalls, and find solutions. It was a hard decision at first, but believe me when I say that business and sports are very similar. It's an environment where you need to set high and realistic goals, manage emotions, use positive self-talk, and maintain a positive self-image and attitude. Now, it is time to equally apply them in the comparable "performance environment" of business, where I desire to be on the top of my game.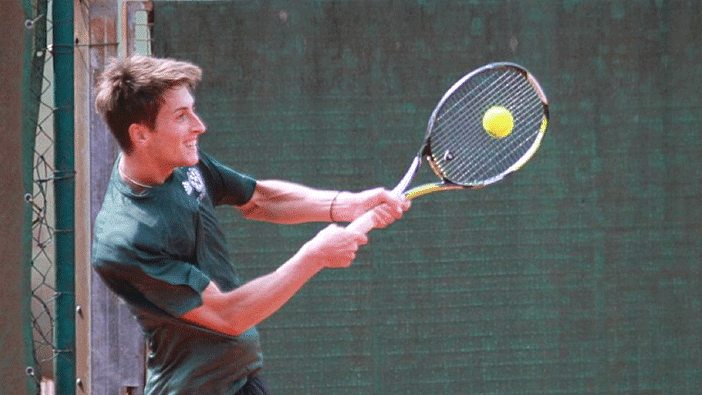 [Tweet "Teams need leaders that can see through external influences to focus on winning."]
Over the course of my tennis career, I learned that there is one key element of playing on a sports team that is a "must-have" for success in the business world. The ability to look past disappointments and failures is the most important trait and is highly valued in the workplace. All my life, I have won and lost, but I must admit that I have probably lost more than I have won. However, I always got up and kept going because I never wanted to let down my team, my family, and my coach. Just like in business, there were tough times when things were not easy and the future did not look so bright. Nevertheless, I stayed focused and found a way to win eventually. Thus, athletes are great fighters that will give their all to succeed since they are highly achievement-oriented. They learned how to win and lose early in life as most of them started playing sports when they were five or six years old. These skills transfer to the real world. Whether it is in a business school or the workplace, teams need leaders that can see through external influences and overcome hurdles to focus on winning.
"Learning how to work together in a collaborative manner is a crucial skill that we need to carry with us throughout our lives, not only in a school or office but also in our personal life."
As a student-athlete, I learned to not only be a leader, but also a follower. I understood team roles and knew how to fit in to create an effective and efficient team environment. Overall, athletes are very team-oriented because every single individual and their decisions affect the team's performance. In college tennis, it takes five players to win a match and thus, if a player gives up and leaves the team behind, chances of winning decrease. The team will suffer. The same holds true for my experience at Hult International Business School. It is a very common practice at Hult to place students in international teams. If the team faces hostility and students venture off on their own to work individually, the team is likely to fail in the long-run. Therefore, learning how to work together in a collaborative manner is a crucial skill that we need to carry with us throughout our lives, not only in a school or office but also in our personal life. Athletes master that skill and strive in a team environment, where they sometimes have to pick up the slack for a teammate or they need to reach out to others when they struggle themselves.
[Tweet "Things you do not enjoy are practice for something greater."]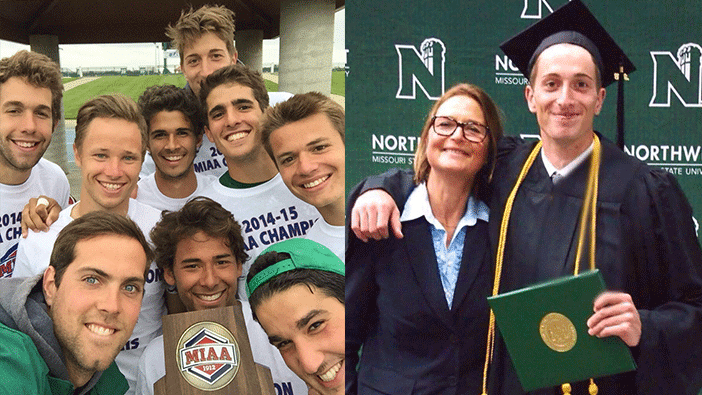 Moreover, I learned that I cannot count on luck and opportunities lining up in front of me. I learned that things that I did not like—endless footwork drills, aching muscles, and early-morning conditioning sessions—helped me to prepare for my dream career. Things you do not enjoy are practice for something greater. The glass is always half full and never half empty. Athletes preach that mindset and know that meticulous efforts and enduring pain are steps to victory. Thus, they are self-confident and know that commitment and continuous effort will yield to success in the long-run
Last, throughout my college career, my schedule was insane. I had classes, study sessions, strength and mental training, conditioning, practice, work, games, and so forth. Put simply, I had a lot of responsibilities and time was limited. Thus, I learned how to juggle everything as advisors, coaches, professors, and supervisors pulled me in different directions. This turned me into a well-organized and prepared employee and student.
There are numerous other aspects that can be mentioned when comparing the workplace and sports, like team bonding and setting SMART goals. So, for all my athletic readers, keep in mind how much your sport can teach you. What you learn may surprise you. Embrace the challenges along the way because they will help you achieve your dreams. For all the non-athletes, if you are already in school and have not yet been exposed to sports, get out there and join a team that caters to adult beginners. It does not necessarily have to be an athletic environment if you feel like a couch potato. Hult, for example, offers a variety of different organizations and clubs that you can join. These environments will teach you very similar skills and help you become a favorite of future hiring managers.
---

Marc Ahlers is a Dual Masters degree student in Finance and International Business at the Hult Boston campus. His experience in working with KPMG in Germany has motivated him to pursue a career in management consulting. He was an international collegiate student-athlete at Northwest Missouri State University, where he won conferences and regionals. Apart from professional tennis, Marc is also passionate about traveling.
Kickstart your career in this education and innovation hotspot by studying at Hult's Boston business school. To find out more, take a look at our blog Hult scores in top 20 in The Economist's Which MBA? ranking for 2019. Download a brochure or get in touch today to find out how Hult can help you to learn about the business world, the future, and yourself.
Related posts