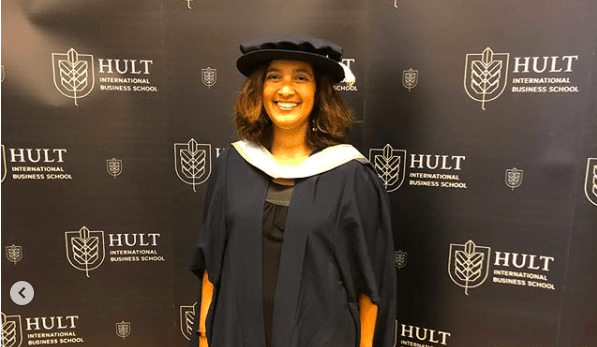 Reflections from an EMBA grad

Laura Chung, 5 years ago
4 min

read
As the Class of 2018 graduate, Executive MBA student, Jussara Nunes, shares her top takeaways, advice, and life-changing moments from her two years at Hult.
My favorite memory?
There are so many! If I had to choose one, I'd say when my Brazilian colleague, Carla, and I surprised our classmates at after class networking drinks by bringing in some delicious Brazilian finger food to share. A simple, wonderfully warm memory.
I'd add to that all the hands-on on moments from class, like:
Field trips for International Marketing to study and prepare for our Monday presentation. We went to three five-star boutique hotels, visited the most expensive suites, and ended up leaving one with an umbrella.

Mimicking a supply chain in

 Global Operations using straws and paper cups while wearing factory hats.
The Hult Prize finals at the U.N. Headquarters in New York—what a blast!
My favorite professor?
I have three. I won't call them out by name but I will tell you what makes each one special. 
I had my first class at Hult with this professor. His kindness and attention to all students meant I ended those four days with the conviction that I made the right choice in coming to Hult. 
This one speeds up your brain in class! He shakes up your convictions and disrupts your beliefs.
The last one—his mind is years ahead of us. He brings the future to life in class.
How have I changed?
My Hult EMBA brought my knowledge right up-to-date but also showed me how much I already knew. I'm more confident in communicating my vision. I've improved my presentation skills a great deal and am now fluent in the language of senior management. The main value of the program for me was that I developed a much higher level of understanding, so my work is more effective.
Looking back to the start of the program, I have a feeling that I describe as "maturity confirmation". I feel I'm more myself than I was at the beginning of the program. The program gave me an extra dose of motivation to embrace new challenges and look for changes. Being constantly challenged by my peers and the topics in class enabled my business self to grow bigger.
The program gave me an extra dose of motivation to embrace new challenges and look for changes.
What does graduating mean to me? 
It reminds me of previous times when I have come to the end of a cycle. It is always somewhat sad. But in fact we are just beginning a new cycle in our lives. It reminds me of when I graduated from Elementary School back home. I was my class speaker and had prepared a speech that I could say by heart. But when it came to giving the speech, I was overwhelmed by emotion just by looking at my peers: we would never again all sit together in class. I managed to finish my speech in a teary voice. I used to be a shy, silent student but by the end of Elementary School, I could speak in front of all those people.
Graduation is a moment that marks the beginning of a new cycle. It is one of those moments that are etched in our memories. We think we've forgotten them, but when we think back we can recall all the sensations and all the good vibes which supported us in our next steps.
What advice do I have for future students?
Be yourself. Be humble. Have an open mind and try to understand other people's cultures. Speak out and share your ideas. Listen to your fellow team members. Practice empathy: talk to people, inquire about their families, their lives, and tell them about yours. Don't stay locked in to your current assumptions: open your mind, your eyes, your ears, and think outside the box. Challenge yourself. Build friendships in your cohort—those relationships will stay with you forever. And stay in touch!
Don't stay locked in to your current assumptions: open your mind, your eyes, your ears, and think outside the box.
To learn more about Hult's Executive MBA program, download a brochure.
Step up your game with executive education at Ashridge agile business school. To find out more, take a look at our blog Ashridge Executive Education at Hult in 2018 Financial Times Top European Business School rankings, or firm up your exec career footing with a Masters in International Business from Hult. Download a brochure or get in touch today to find out how Hult can help you learn everything about the business world, the future, and yourself.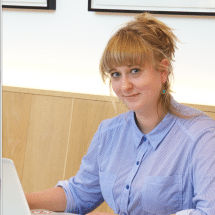 Laura Chung
Laura Chung is a staff blogger and Hult's Creative Content Director. Previously a senior copywriter in PayPal's Worldwide Creative Studio, she has also written and designed online training courses for executives at many well-known brands including Microsoft, Redbull, KPMG, and BT. Laura believes passionately in the power of storytelling in both marketing and learning and indulges her love of stories by writing creatively in her spare time.
Related posts