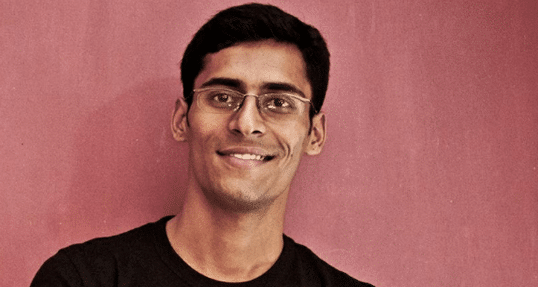 Allow me to set the scene: My team had just won the Hult Action Project, a capstone project on which we had worked tirelessly. Our client, GE Healthcare, had valued our strategic recommendations, saying that they could begin to incorporate them immediately. Our presentation had been solid, and we had clearly gotten our main points across. All that we had learned and worked on throughout our yearlong graduate program had converged in one 30-minute presentation, and we had succeeded. Now that I've recently graduated, I've had some time to reflect on the past year, and the positive habits I worked to develop in order to be a successful student and effective teammate.
But before I get to those reflections, have you ever wondered why executives and members of upper management are compensated more than the people (researchers and the engineers, for example) who do the actual work of creating products and services to sell? Well, I have. And as I got older, I began to learn what makes people successful in the business world and what doesn't. I knew what side I wanted to fall on, and this shaped my decision to attend Hult.
In my view, one of the most important characteristics of a successful management professional is to be organized. It might even be helpful for it to become a "normalized obsession," which I argue is a secret ingredient of any successful endeavor. As I learned about the world of management, I began to assemble a set of tools that helped me organize my life, time, and energy level. These tools became enormously useful during my journey at Hult, which I came to refer as "tools to stay sane." And they may even help you, whether you are about to embark on your own journey at Hult, or begin establishing a career in the real world.
Collaborate with the Cloud
Let's face it: business school is about working in teams, and teams can get messy. The number of presentations, Excel sheets & Word documents grow exponentially as projects grow and deadlines get closer. One of the best lifehacks for working on a team is to rely on the cloud for collaboration—tools like Microsoft SkyDrive, Google Drive, and Dropbox can give the entire team a way to work synchronously on the same files without overburdening computers or creating unnecessary piles of paper.
Here's an example from my team's Action Project. My teammate Ingi Thor, who is from Iceland, and I made last minute changes at 1:30 a.m., the morning of our final presentation, which was slated to begin in just seven short hours. Call those changes poor planning or perfectionism, but it ended up working for us just because we were able to work simultaneously on the same slide deck from two different locations without a hitch. It turned out to be our team's competitive advantage.
Sleep in Multiples of 90 Minutes
This might not be for everyone, but it worked for me and could work for you. When you're in school and overwhelmed with projects and classes, sleep can suddenly seem like a costly luxury. But you still need to sleep right? My solution: sleep in 90-minute intervals. Download a sleep cycle app (there are many) to help you get in the habit, and never go to bed without setting alarm (the more sleep deprived you are, the more "help" you may need waking up). As a super busy grad student, sleep is a luxury but it's also essential. Just make it efficient.
I started hacking my sleep three months into my program at Hult, during my International Marketing class with Professor Marco Protano, when the workload became insanely high. My method was simple: I slept in three 90-minute intervals, or three sleep cycles (4.5 hours) at night, and one 90-minute cycle during the day (depending on my energy level). I concluded that six hours is the minimum amount of rest an adult needs to stay in good shape, mentally and physically. I survived. So can you!
Don't Forget Your Personal Relationships
When you go away to school (especially when you journey to another country to do so), you leave your support network behind. And if you have a partner, the distance can take a big toll on the relationship. In my case, I underwent a break up within a couple months of starting school. I didn't carve out the time to communicate on a regular basis with my partner, nor did I understand the best tools for doing that. As the school year progressed, I realized that communication is a critical success factor for managers—and that it was critical for me to practice it in a personal context with my loved ones. So don't forget: keep them in loop. You can keep your support network strong, even from a distance. Schedule Skype calls or Google Hangouts, even if you calendar them like reoccurring business meetings.
Keep an Organizer
I am not talking journals here. That's up to you. I am talking about Microsoft OneNote and Evernote. These cloud-based apps can make taking notes in class much easier. Don't rely on recall: the faintest ink (even if it's virtual) is stronger than the strongest memory. Take notes of all the stuff professors say; you never know when you're going to need a pearl of wisdom or tidbit of knowledge. I even found these notes useful for my Action Project!
Take 10 minutes at the beginning of every day to think through and jot down what you want to accomplish during the day in OneNote. It's even helpful to record an upcoming party or social plan—they may be just notes now, but memories later (especially if you're not a journal writer)! And it feels good to look back on all you've accomplished throughout the year. It was with great satisfaction that I wrote the note that my team won the Action Project competition.
Nothing Gets Done Without a Sense of Urgency
Keeping your urgency high, means making sure you have your priorities straight. We all know this already. But don't forget to take some important steps to prepare for an intense school year that will go by fast. Here's a final checklist:
Create a Google Drive using your existing Google account

Create a Microsoft Account for Skydrive and OneNote

Download and install Microsoft office 2013/365

Download the following apps: Sleep Meister, Evernote, OneNote

Start a Twitter account: Network with the world, your future employer is watching you!

Facebook: Create private folders. Separate family, friends and work. This is not weird—this is how it is in real life anyway, isn't it?
We are the products of our tools. The better the tools are, the longer we survive (said the caveman who invented fire). So why do executives make the big bucks? Because they've mastered a system of organization that allows them to strike a balance between the personal and the professional, practice grit, and exhibit the resiliency to stay sane and function at a high level during times of intense stress. Now, this is not easy. But if you stay focused and committed to figuring out what works for you, your experience at Hult will help you learn how to work in a pressure cooker environment and come out ahead. I wish all the present graduates and the future students a great experience and learning!
Ram N recently graduated from Hult International Business School with a Master of International Business degree. He is looking to start his career on the creative side of business in marketing (either branding or strategy). He has a background in Life Science, and codes, blogs, and paints on the side. You can drop him a line at one of the following: @ramreva (Twitter); nram@live.in, or www.about.me/nram. 
Make the most of what your career has to offer with a Masters in International Business from Hult. To learn more, take a look at our blog Tips for the next #GlobalGeneration from the Undergraduate Class of 2017, or give your employability a huge boost with an MBA in international business. Download a brochure or get in touch today to find out how Hult can help you to explore everything about the business world, the future, and yourself.
Related posts