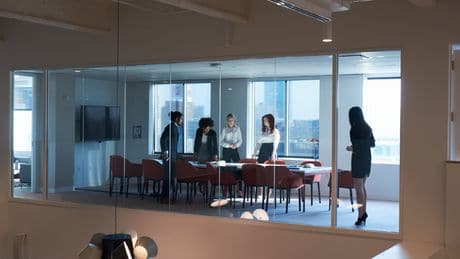 By global ambassador, Syed Atique Hussain, MBA student, Boston campus, class of 2017. 
The digital revolution has acted as a catalyst for the collaborative economy. Whether it is crowd funding, crowd sourcing or businesses such as Airbnb and Uber, the digitization of services has provided a boost to the shared economy around the world.
According to a recent report by PwC, the five main sectors of sharing economy – peer-to-peer finance, online staffing, peer-to-peer accommodation, car sharing and music/video streaming – are expected to generate $335 billion in annual revenues by 2025.
Collaborative efforts are key to the success of a shared or collaborative economy, and students at Hult International Business School have demonstrated this in their own unique way in the past four months.
When I arrived in Boston this September, I was quite apprehensive about my ability to get a grasp of subjects taught in MBA classes at Hult. And this was mainly owing to my background in journalism, and my age.
I graduated from a university in 2000, and since then I have been writing and editing news stories. Let me put it this way, schools were very different when I last attended. However, I was mentally prepared for the challenge before coming to Hult.
What I didn't realize was there'd be subjects such as accounting and managerial economics.
Being a journalist helped me up to some extent because good listening skills are part of my profession, but after a short while I entered the dark tunnel and there was no proverbial light in sight. Actually, the tunnel was turning out to be longer and longer.
In my view, learning new things in a formal setting becomes a tedious process after you have spent more than 10 years in one profession. Practices become habits, and habits are difficult to change. The word habit itself is quite explanatory. If you start removing alphabets from the word "habit" one by one, the intricacies of habit comes to the fore. If you remove alphabet "h" from habit, what remains is "a bit"; if remove alphabet "a", "bit" remains; if you remove b, "it" is there.
To be fair, professors have been doing a great job in the class. The problem on my end was that most of the students have some sort of a business or mathematics background and that prompted professors sometimes to drive the class in to top gear.
After all it's a one-year course, and one of the alumni rightly summed up Hult's MBA program by saying: "Intense is an understatement."
As I was dealing with my struggles watching instructional videos on my laptop, a message popped up on my phone informing me that some students were offering help voluntarily to their peers. To my pleasant surprise, the dark tunnel ended abruptly. Collaborative studies have come to my rescue, from nowhere.
Probably, some of my classmates were inspired by the words of American author and motivational speaker Les Brown, who once said: "Help others achieve their dreams, and you will achieve yours."
While the students at the Boston's Hult campus came forward to help their peers by holding several small group-study sessions, the school administration was also quick to respond as classrooms and big meeting rooms were made available to the students who wanted to mentor their peers.
Free messaging platform WhatsApp was used extensively to communicate the time, venue and the name of the student 'teacher'.
Lo and behold! In a matter of few days, a person like me was spoilt for choice for the student-led instructional sessions. In no time, more than half a dozen students were teaching the nuances of accounting and managerial economics to their peers.
One can imagine the receptivity of my classmates during these study sessions as one sentence echoed several times – I don't understand this, can you please explain to me once again. Hats off to the patience of student "teachers", who kept on explaining the concepts several times.
The students leading the collaborative studies movement know who they are. There were few at our Boston campus, and it is highly likely that there are many at Hult's campuses in the United States, Shanghai, Dubai and the United Kingdom. The student "teachers" are the unsung heroes, who are redefining the meaning of "shared".
The study sessions helped me a lot, and I am sure many others benefitted from the sessions as well, including the ones who were teaching.
Team collaboration, interpersonal influence and adaptive thinking are part of Hult DNA, and students around the Hult campuses have been setting new standards of collaborative efforts.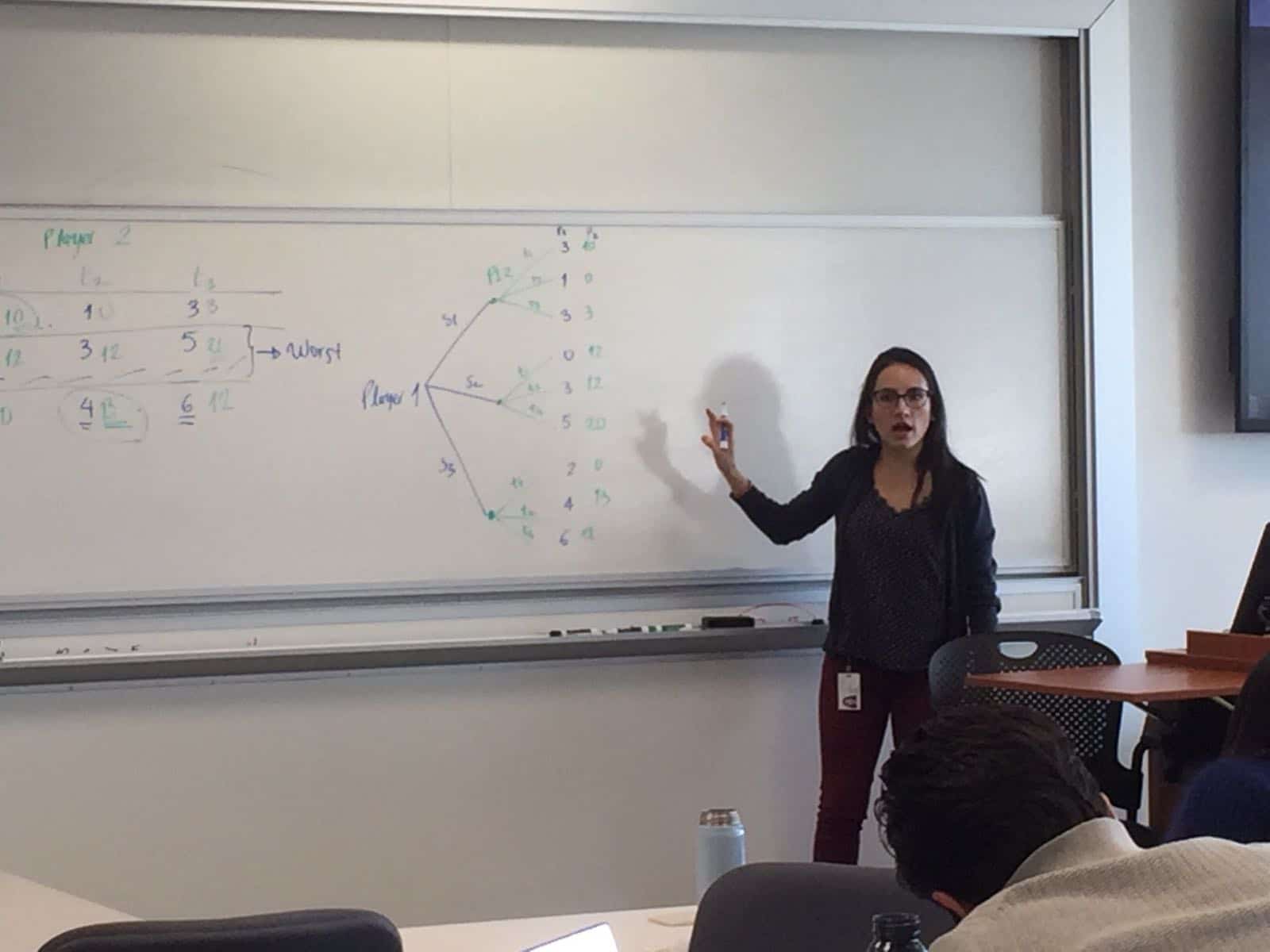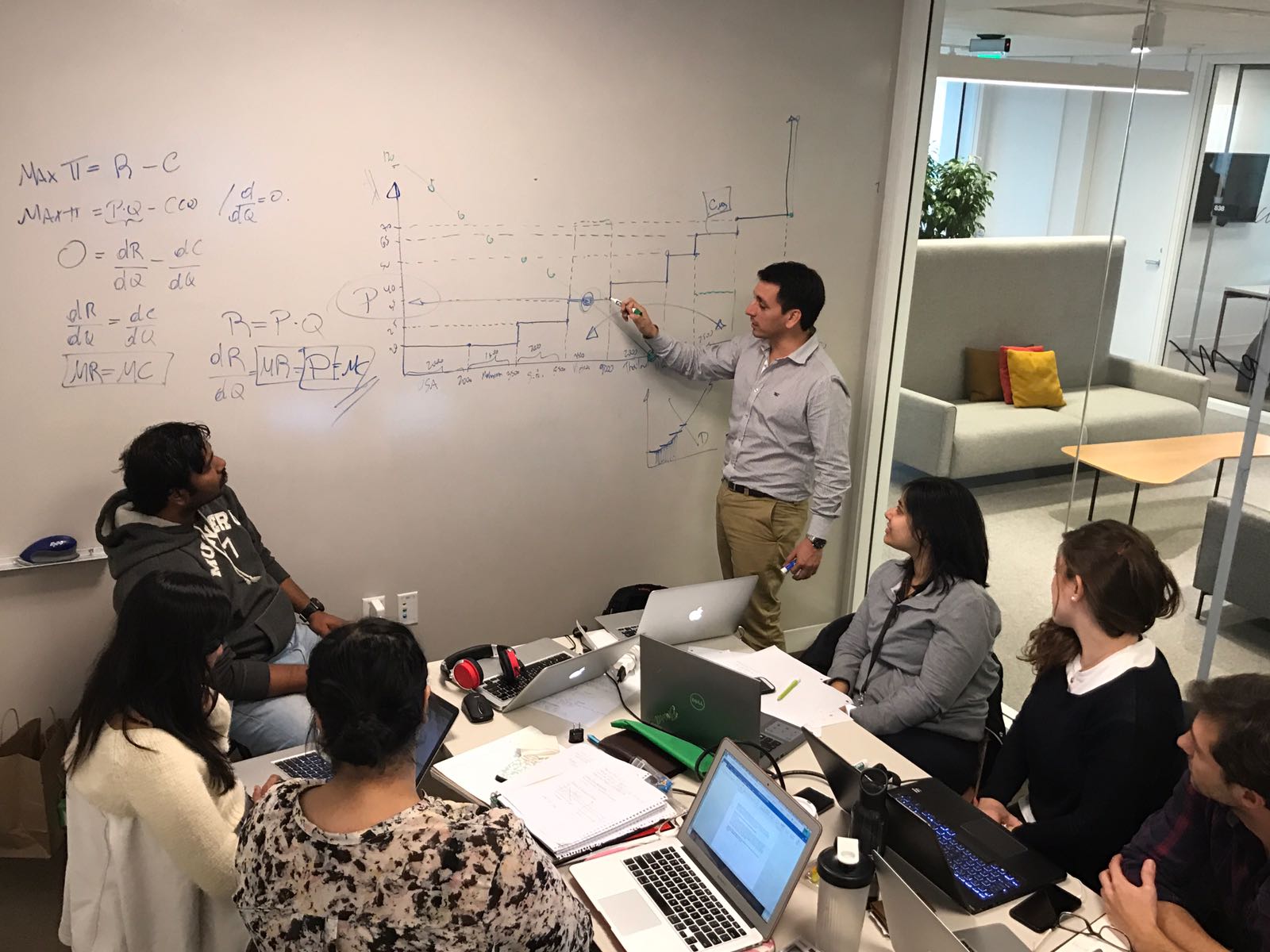 What one needs in the end is a growth mindset to respond effectively to the collaborative efforts.
I've embraced the growth mind set and it's paying dividends and I hope to pay the generosity forward in Module B by holding some workshops on business writing and political economics for my peers.
---
If you would like to find out more about Hult's global business programs, download a brochure here.
---
Hult offers a range of highly skills-focused and employability-driven business school programs including a range of MBA options and a comprehensive one year Masters in International Business. To find out more, take a look at our blog Hult's disruptive teaching model is boosting MBA jobs prospects. Download a brochure or get in touch today to find out how Hult can help you to learn about the business world, the future, and yourself.
Related posts