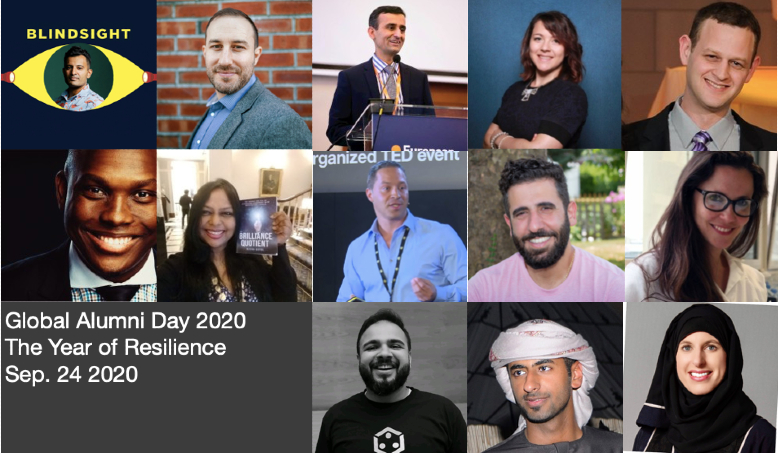 As with most things in 2020, annual events have had to be reconsidered, adapted, and shifted online—and Hult's 2020 Global Alumni Day was no different. But we're proud to say September 24 saw an excellent turnout with over 1000 alumni tuning into our Zoom marathon. Chapters across the world hosted different sessions and topics which centered around this year's theme: resilience.
With recognized backgrounds in entrepreneurship, mindful leadership, and organizational behavior, members of the Hult community shared insights into coping strategies, business survival, leadership in times of crisis, and emotional intelligence. The first session began at 8am BST on 24/09 and spanned all the way until 3am BST 25/09, with the final session being held by our San Francisco Chapter. Here's an overview of what took place, where, and a chance for you to watch each session.
Tokoyo: Resilience to survive from the gap
A trilingual international business professional with over 15 years' experience in the entertainment and broadcasting industries in Tokyo, Masayoshi Isago who has a Hult MBA degree hosted an open discussion on the effects of COVID-19 on the business world, and shared experiences and stories of lockdown and resilience.
Sharing ideas and experience is a primitive but fundamental activity of humans, and I believe these processes help the mind to resist the uncertainty which we are facing for a new decade.

– Masayoshi Isago
London: Building resilience through diversity and inclusion: My story and future trends
With over 27 years of global HR C-suite experience across tech, hospitality, insurance, and health sectors, across 26 countries, Reena Dayal is an author, an international leadership coach, and a mentor with a mission to "transform our world, one leader at a time." In this informative session, Reena looked at key factors and events from this year, such as COVID, climate change, civil unrest, and Black Lives Matter, and how resilience through challenging situations can help create better leaders, teams, and communities.
Diversity and inclusion need to be talked about—looking at the global events that took place in 2020, you can see these topics need addressing now. Once they're embedded within organizational systems, they will improve your growth mindset and career.

– Vaibhav Rustagi
Johannesburg: What entrepreneurs need to thrive beyond the pandemic
Taking place on Heritage Day in South Africa, this session featured two prominent speakers—Dr.Ali Fenwick, on the topic of "Physically distanced, but socially connected", and Vusi Thembekwayo, addressing "What entrepreneurs need to thrive beyond the pandemic." Ali used the first half of the session to look at the physiological and physical behaviors of leaders and civilians as they responded to COVID, from panic-buying to working from home to racial divides, and explored ways in which to change things for the better. The second half of the session was covered by Vusi, who analyzed how alpha-dominant entrepreneurs have approached their business problems during the pandemic, and how their strategies have led to successful outcomes.
Although we were physically distant, the topic helped show how our alumni are socially connected—and how harnessing the power of relationships will help get us through this pandemic.

– Ali Fenwick
Paris: Resilience & the brain
With a PhD in neuroscience, Dr. Renata Coura explained how cognitive behavior is connected to resilience and outlined different coping mechanisms in this super informative session.
In this changing, full-of-uncertainty world, we have to be resilient to face personal or professional challenges. I learned that focus and concentration can be linked to resilience, and that this is a skill we need in our everyday lives.

– Jussara Nunes
San Francisco: Personal finance & resilience
Wondering how to your manage your finances during a pandemic? Hear from Hult alumni Yochai Paz as he discusses saving for retirement, financial independence, making wise investments, and how all these financial decisions affect your ability to be resilient in tough situations.
We'd like to thank all our alumni for the time and effort they spend helping our students and each other, strengthening the Hult network, and building the global community we are so proud of.
---
Aspire to join our alumni community? Hult offers a range of highly skills-focused and employability-driven business school programs including a range of MBA options and a comprehensive one year Masters in International Business.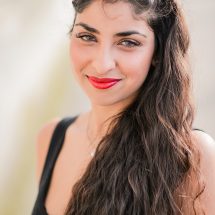 Omega Love
Created by our staff blogger Omega Love, she is passionate about delivering the same incredible learning and travelling opportunities she experienced during higher education. Born in London, she has lived in Spain, Germany, Italy and the USA, bringing an international perspective to her outlook, both professionally and personally. Omega works as a strong ambassador for the undergraduate program and enjoys showcasing the ever-exciting world of Hult to aspiring students!
Related posts