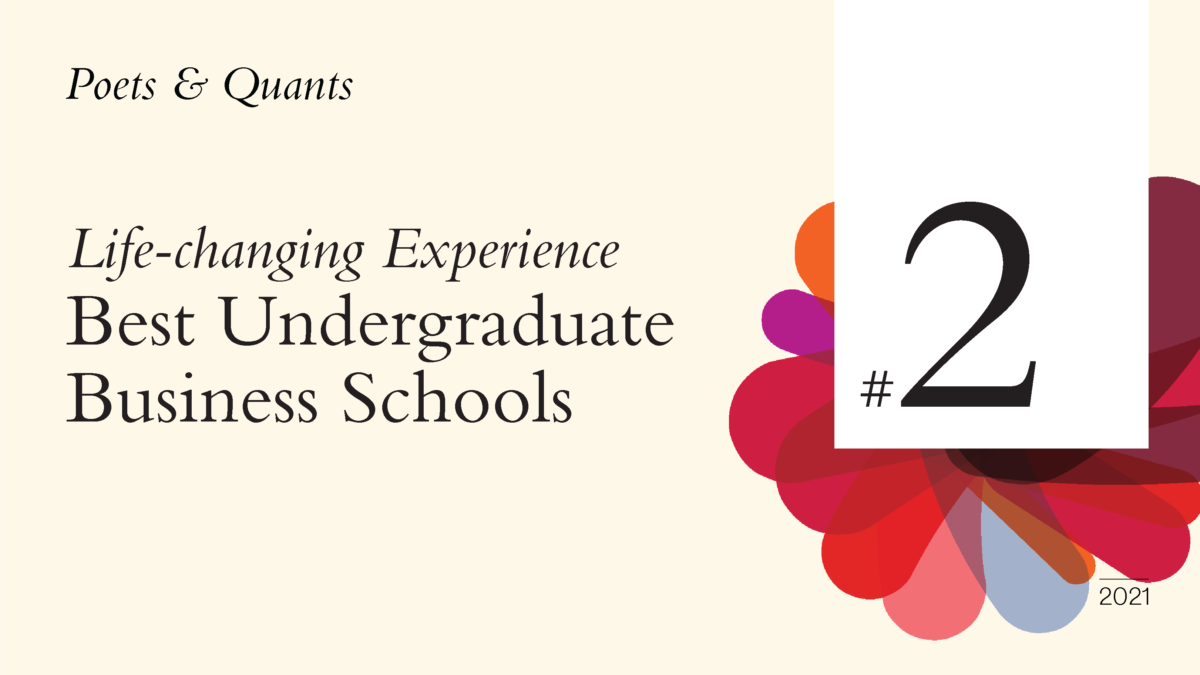 We're excited to announce that Hult has been ranked #2 out of 93 schools for Life-changing Experience by Poets & Quants. Whichever program you study, wherever you are, your time at Hult is guaranteed to bring new people, new experiences, and new opportunities that will change your life.
Our strong performance gives us an overall position of #32 in Poets & Quants' Best Undergraduate Business Schools 2021 ranking. We'd like to say a huge thank you to all our faculty and exceptionally talented students that make Hult International Business School what it is.
How are the rankings calculated?
Using a ranking methodology that relied heavily on student and alumni feedback, Poets & Quants gathered extensive data insights to rank schools on admissions, academia, classrooms, community, and careers.
What does a life-changing experience look and feel like?
College is one of the first major life-changing experiences you'll go through. It's the time where you try new things, meet new people, and make decisions that can set your life's course. We can't say it's one particular thing that will change your life—it's everything! Your teachers, your classmates, your internships, the unexpected people you meet in the corridor, the late nights in the library, the clubs and societies you join. The whole student experience starts well before stepping on campus. And it lasts long after graduation too.
To me, Hult is a very important step in my life. It's a unique place to learn about business, people, and yourself. – Handong Fu, Chinese, Class of 2019
We learn by doing. Not only is the teaching method different to other schools, but we also learn a lot outside of the classroom—the different business events, workshops, and even the clubs are an extension of the teaching, which makes it really enjoyable. – Christina Connell, Spanish, Class of 2020
Some of Hult's finest
Our students and faculty have a reputation around the world as being outstandingly driven and academically exceptional, but we love it when others recognize and reward those things too!
We're also happy to see Poets & Quants feature two of our undergrad alums in its 100 Best & Brightest Business Majors ranking. And on top of that—we're incredibly proud that Mo Willan, dean of the undergraduate program, has been included in Poets & Quants' Top 50 Undergraduate Professors of 2020. Check it out for yourself!
---
All of our rankings and achievements are a testament to the success of our graduates across the globe and our strong academic performance across our programs. Our inspiring faculty and exceptionally talented students make Hult what it is, and we're looking forward to seeing what you will achieve at Hult.
Related posts