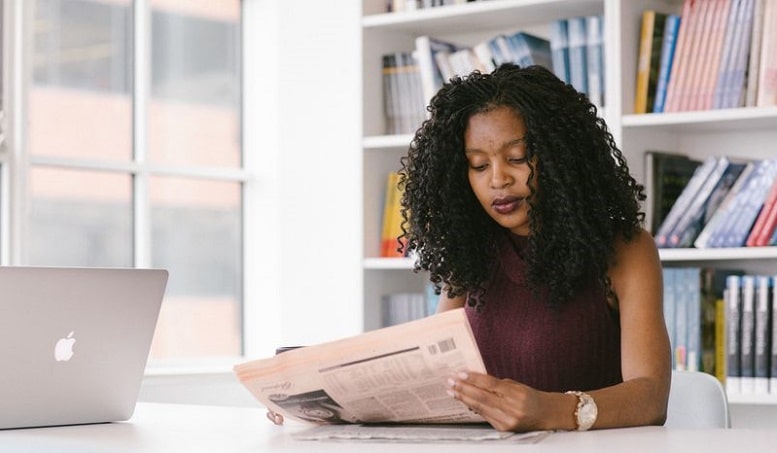 Since the one-year MBA was popularized in Europe sixty years ago, people have been asking: is a one-year MBA as good as a two-year program?
With U.S. business schools responding to the strong demand for one-year programs by offering them often alongside two-year programs, the question remains: is the one-year MBA as valid as the more traditional two-year option? And what exactly is the difference between one-year and two-year MBAs anyway?
Investment, ROI, and opportunity cost
A traditional two-year MBA program is generally full-time, residential, and covers two nine-month academic years, with a summer break in between these years. A one-year residential program is usually an 11- or 12-month sprint.
Time is money
There's more to consider than simply how long it takes to complete your MBA. Higher program fees, longer without earning a salary, and more time away from the job market mean two-year programs are a significantly more expensive option – in terms of both cost, return on investment, and career opportunities missed. CNN Money calculates that students on two-year programs end up paying close to $350,000 when they add up interest from student loans, tuition and fees, and loss of job income.
Graduates that choose a one-year MBA program face lower costs for tuition, fees, accommodation, and living expenses. And their time away from work is half that of their two-year colleagues. This means that they are able to start paying back the cost of their degree quicker and reach their return on investment sooner. A graduate from Hult International Business School's one-year MBA will typically pay off the cost of their degree in two years, whereas graduates of MIT's two-year program are looking at nearly five years before they start seeing a return.
Out of the loop
In today's fast-changing economy, two years away from the business world is a long time. Katharine Boshkoff, Vice President of Career Development at Hult says:
"These days, markets and industries are changing at lightning speed. The global economy is in a greater state of flux than ever before and disruptive new technologies and business models are transforming whole industries in a matter of months. Winners in the race for jobs  will be those who stay plugged into the market and capitalize on change to drive their careers."
Salary matters
But what about post-MBA salaries? Is a one-year MBA worth the same as a two-year? Do graduates of two-year programs earn more than those of the one-year equivalents? According to CNN Money author David Bogoslaw writing for Fortune, one-year grads tend to come into jobs at the same pay rate as two-years. In some cases, one-year MBAs even ended up earning more.


Curriculum and academic rigor
Both one- and two-year MBA programs offer the same degree, the same qualification – a Master of Business Administration degree.
Both typically offer a core set of courses covering foundational topics like accounting, finance, organizational behavior, and economics, as well as a range of electives.
Two-year programs allow students to take more courses and more electives, and those who want to become specialists in a particular area, such as finance, tend to favor two-year programs that allow them to deep-dive into their specialist topics.
One-year programs are increasingly offering students the opportunity to specialize. Hult, for example, gives its MBA students the ability to choose from eight specialist areas – Marketing, Finance, Analytics, Strategy, Entrepreneurship, Behavioral, Innovation, and Disruptive Technologies – where they take electives in their chosen area in addition to core courses.
Learning experience
Apart from ROI, the key differentiator between one- and two-year programs is learning experience. Candidates that opt for the two-year programs are generally looking for a traditional college experience. The time and space a longer program affords allows students to dabble in a variety of topics, take summer internships, and figure out their career path as they go through their program.
One-year programs condense the curriculum content and the schedule is packed. Classes are often supplemented with real-world projects, competitions, and simulations. It's an accelerated, intense, and demanding learning experience that requires focus, clarity, and a ferocious work-rate, which may not suit everybody.
Because of these differences in curriculum delivery, one-year MBA candidates require a certain level of skill and experience so they can hit the ground running. Most one-year MBA programs have an entry requirement of at least three years of professional experience, as more experienced candidates are more likely to adjust to the accelerated learning environment and enjoy the benefits it offers.


Securing employment post-MBA
With less time to job search, students on one-year programs need to have a clear idea of the job they want on graduation and a laser-focus on finding it – particularly if they want to be employed on completing their program.
This means conducting a job search alongside completing an MBA, a challenge for students who are not sure of what they want to do with their MBA. Business schools are beefing up their career services across the board to support students in this. Initiatives such as Hult's Career Fast Track program, which works with candidates pre-arrival to nail down their career plan and get their resume application-ready, means students can begin their job-search even before their program begins. Internships are also a great path to market and Hult Careers Teams offer specialist support in securing for-credit internships in the summer of the one-year program.
Networking opportunities
A popular misconception is that two-year programs have more networking opportunities than one-year programs. But the variety and quality of networking opportunities are more usually down to the school itself. It's also up to the student to make the effort to maximize their opportunities. These factors are usually bigger indicators of networking opportunities, rather than program length.
Everything from formal and informal networking events, recruiting events, speakers on campus, and projects with businesses, to social events, team projects, and clubs – all function as networking opportunities. One-year programs may have the same volume of these events as a two-year program, but the condensed timeframe of a one-year MBA adds to the intensity of the overall program.
Studying abroad and international experience
Opportunities to study abroad through exchange programs are traditionally a feature of two-year programs. But with the emergence of international business schools with several campuses in different locations, studying abroad is increasingly becoming a feature of one-year programs.
Hult offers students on a one-year MBA program the ability to study in as many as six global cities, giving them the opportunity to gain a wealth of on-the-ground international experience.
So are one or two-year programs more worthwhile?
So what's the verdict on one-year vs two-year MBAs? Both one- and two-year MBA programs have their merits. Those looking for a slower-paced experience with time to figure out their future would probably be better suited to a two-year program. Students who want to minimize their time out of the workforce and earn back their investment quickly, and who are prepared for an intense year of hard work, would be better off opting for a one-year MBA.
Watch Hult students talk about why they chose a one-year MBA program.
Give your career a huge boost with an MBA from Hult. For more inspiration, take a look at our blog From rock star to MBA student: An interview with Nimmer Khokhar, or discover a day in the life of a Hult masters student in San Francisco. Download a brochure or get in touch today to find out how Hult can help you explore everything about the business world, the future, and yourself.


Related posts