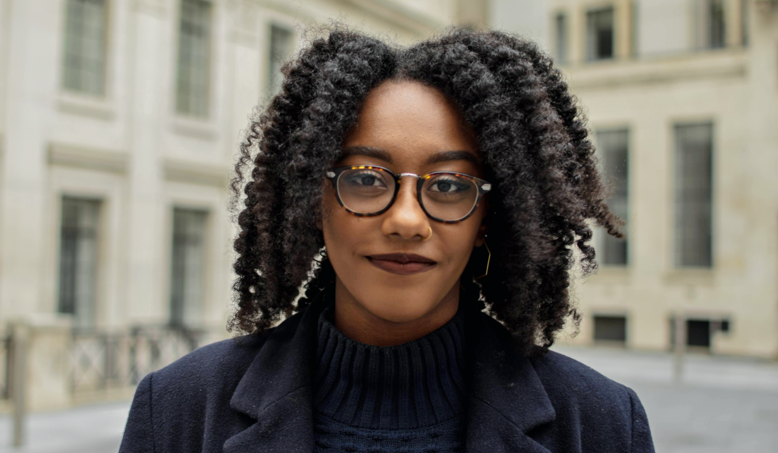 February marked Black History Month in the US and, as it draws to a close, we take a look back at some of the highlights from campus. 
Black People Talk
Black People Talk (BPT) aim to support the mental health and wellbeing of the UK's Black community, through psycho-educational and therapeutic peer support groups. Nkasi Stoll, founder of BBT ran a workshop during to provide Hult London undergrad students with an overview of various critical theories of psychology and how they can be applied to Black students specifically. These critical theories provided attendees with the opportunity to understand and examine the social, economic, and psychological pressures that Black students face almost on a daily basis in comparison to white and other people of color. The workshop also provided students with a safe space to examine their own intersectionality's and privilege in a way that they hadn't done before, looking at how privilege intersects with various factors including race, gender, learning abilities, and sexuality.
We caught up with Safaa Ramadan, Student Wellbeing Advisor & Counselor, to hear what she had to say about the event.
What was the intention behind the event?
The event took place on the same week as our De-Stress Week, so we thought it would be great to look at mental health in the context of Black History Month and raise awareness of the different social, economic, and psychological pressures that Black students face and the huge impact that it has on their mental health.
The session prompted students to go away and truly examine their own privilege in a way that they've never done before.
How is this event different from the events that you've organized in the past?
We've never put the focus on one specific societal group before but this seemed like the perfect time to highlight the experiences of Black people when it comes to psychological pressures that they face.
Did you notice a change in the mindset of students after the event?
I did. A couple of students told me that the session prompted them to go away and truly examine their own privilege in a way that they've never done before. Many of them hadn't realised that certain intersectionalities of theirs have placed them in a position of privilege that has detrimentally affected the lives of other minority group members. The said that this awareness has allowed them to react differently in certain situations and to actively help challenge the systemically racist society that we live in.
Martin Luther King Day of Service
To honor the legacy of Dr. King, who spent his life in service to others and envisaged a society where neighbors worked together for a better community, Hult Boston held a donation drive on campus in aid of Rosie's Place—a homeless women's shelter in Boston.
It was a true community event with everyone chipping in—from student clubs including Hult in Action and the African Business Club and the Hult Student Association to the dean, faculty, and staff, as well as our newest intake of undergrads.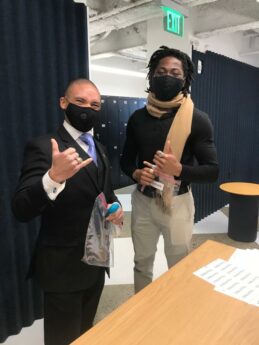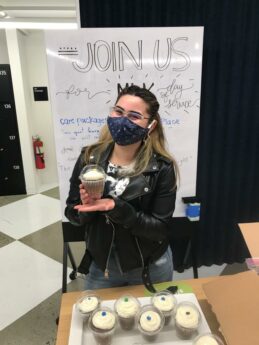 Doing Business: An African Perspective
At Hult San Francisco, the African Business Club hosted an event to kick off Black History Month with undergrad dean, Mo Willan, as their guest. We asked Derrick Dadzie, a Bachelor of Business Administration student and club member, to tell us more about the event.
What inspired you to hold the event?
We actually didn't have events lined up last year for BHM. This year, we saw the need to have an impact. We want the Hult community to gain a better understanding of what Black culture is.
Why did you ask Dean Mo to be your speaker?
Mo currently runs a business in his home country of Gambia. He shared his experience of what it's like like doing business in an environment like Africa, and how we can all take the opportunity considering it's the fastest-growing continent in terms of economy. He also told us about his experience leaving Gambia and starting off as an international student in London. Dean Mo has built an amazing reputation in the business industry in both the US and UK and we really benefited from having him share with us the decisions and actions he took that brought him to where he is today.
We want the Hult community to gain a better understanding of what Black culture is.
What was the response from the attendees?
Everyone was appreciative of  Dr. Willan for being such an inspiring leader, mentor and friend to all of us. He reiterated throughout the talk that our confidence and self-belief will enable us to thrive in the tough environment we find ourselves in. Learning from his experience has definitely brightened the light at the end of the tunnel for everyone who identifies us Afro-Caribbean.
Do you have any other initiatives planned?
We have events lined up to educate us all on certain narratives that have been constructed around the Afro-Caribbean experience with the goal of "Changing the Narrative". We have panel series coming up where we discuss African Kings and Queens and their impact on our society. We're also holding a quiz where we question the community on basic knowledge we feel everyone should know about our culture.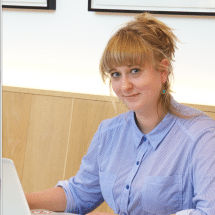 Laura Chung
Laura Chung is a staff blogger and Hult's Creative Content Director. Previously a senior copywriter in PayPal's Worldwide Creative Studio, she has also written and designed online training courses for executives at many well-known brands including Microsoft, Redbull, KPMG, and BT. Laura believes passionately in the power of storytelling in both marketing and learning and indulges her love of stories by writing creatively in her spare time.
Related posts