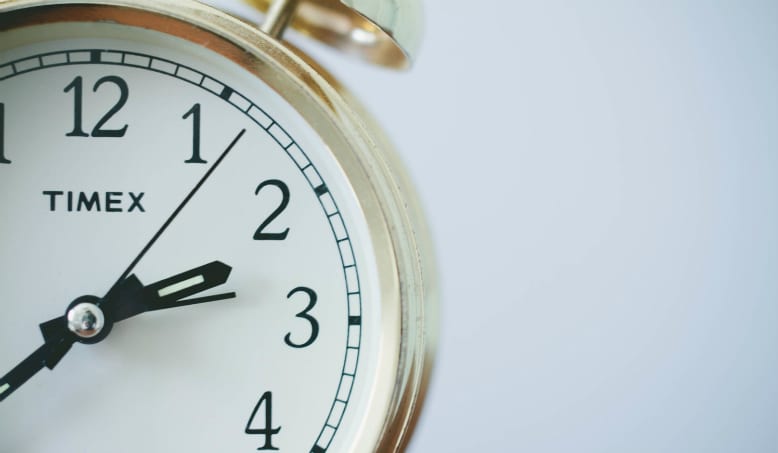 How busy are you today?
Are you rushing from meeting to meeting? Trying to get on top of an avalanche of emails? Juggling numerous projects at once? You're almost certainly not alone.
In today's always-on, 24/7 workplace, being busy has almost become a badge of honor. It makes us feel needed and important. If we are in such demand, we tell ourselves, we must be successful.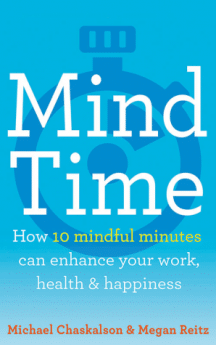 In the new book Mind Time, Associate Professor of Leadership and Dialogue Megan Reitz, and Professor of Practice Michael Chaskalston dig beneath the surface of the culture of busyness and question whether the frantic pace of our working lives is actually making us less productive.
They suggest that stepping off the treadmill and practicing mindfulness consistently—for just ten minutes a day—can make us happier and healthier and improve our ability to deal with the challenges work throws at us.
The book explores what drives our need to be so busy and highlights some common assumptions. We believe that if we work harder, for example, we will get more done, and that if we constantly multi-task we will be able to conquer the mountain of work in front of us. We think that if we keep busy, we will be able to get things under control and that others will view us in a positive light.
These beliefs are underlined by pronouncements from high-profile figures in business or politics, such as Donald Trump and ex-Yahoo CEO Marissa Mayer, who take pride in their ability to function on just a few hours sleep.
Of course, some people feel a constant need to be busy because, in today's uncertain environment, they are fearful of losing their job. This often leads to presenteeism—being at work despite being ill because we're worried we might be fired if we're not there.
As the authors point out however, this constant busyness is not doing individuals or organizations any favors. In fact, far from there being a positive correlation between busyness and success, there comes a point where we plunge ourselves into a vicious cycle of busyness, a decline in health, and lower productivity.
Constant busyness is not doing individuals or organizations any favors. There comes a point where we plunge ourselves into a vicious cycle of busyness, a decline in health, and lower productivity.
For example, a study in the British medical journal The Lancet suggests that if we work over 55 hours a week, our risk of stroke is 33% higher, and of coronary heart disease 13% higher, than those working 35-40 hours a week.
As we work longer and harder, instead of producing more and more we produce less and less. Moreover, we undermine our ability to think creatively and respond to changing circumstances. If you typically work around 50 hours a week, your productivity may be declining. Over 55 hours, it may be plummeting. And if you are working around 70 hours a week, you may be producing the same output as a colleague who is working 56 hours.
Of course, as we notice our productivity declining, we start to feel out of control and think we can solve it by working harder still. So, what can we do to step out of this automatic "busyness?"
The book's authors suggest that getting into the habit of regular mindfulness practice can help us ground ourselves, quiet our minds, and rejuvenate. This is because "mind time," if practiced consistently, helps us develop three key capacities which support us in making better decisions, improving working relationships, and building resilience.
These three capacities are collectively referred to as AIM:
Allowing – an attitude of kindness and acceptance
Inquiry – a curiosity about what is happening in the moment
Meta-awareness – the ability to observe thoughts, feelings, sensations, and impulses as they are happening and to see them as temporary and not facts.
In the case of busyness, learning to AIM will allow us to get out of automatic pilot and respond choicefully, rather than react impulsively or automatically. We can choose to focus on one task at a time in order to be more productive, rather than automatically going into multi-task mode. We can reflect on our working life and why we feel the need to be in a perpetual state of busyness—and what we can do to change that.
Just ten minutes a day is all it takes. Can you afford to take the time?
---
Free audio downloads of 10-minute mindfulness practices accompany the book and are available via www.mindtime.me
---
Grow your leadership capabilities with an MBA in international business at Hult. To learn more, take a look at our blog Hult scores in top 20 in The Economist's Which MBA? ranking for 2019, or give your career a boost with our Masters in International Business. Download a brochure or get in touch today to find out how Hult can help you to learn about the business world, the future, and yourself.

Erika Lucas
Erika Lucas is a staff blogger and communications specialist in the research team at Hult. A journalist and PR professional, she has written widely on subjects ranging from leadership and management to personal development and learning.
Related posts