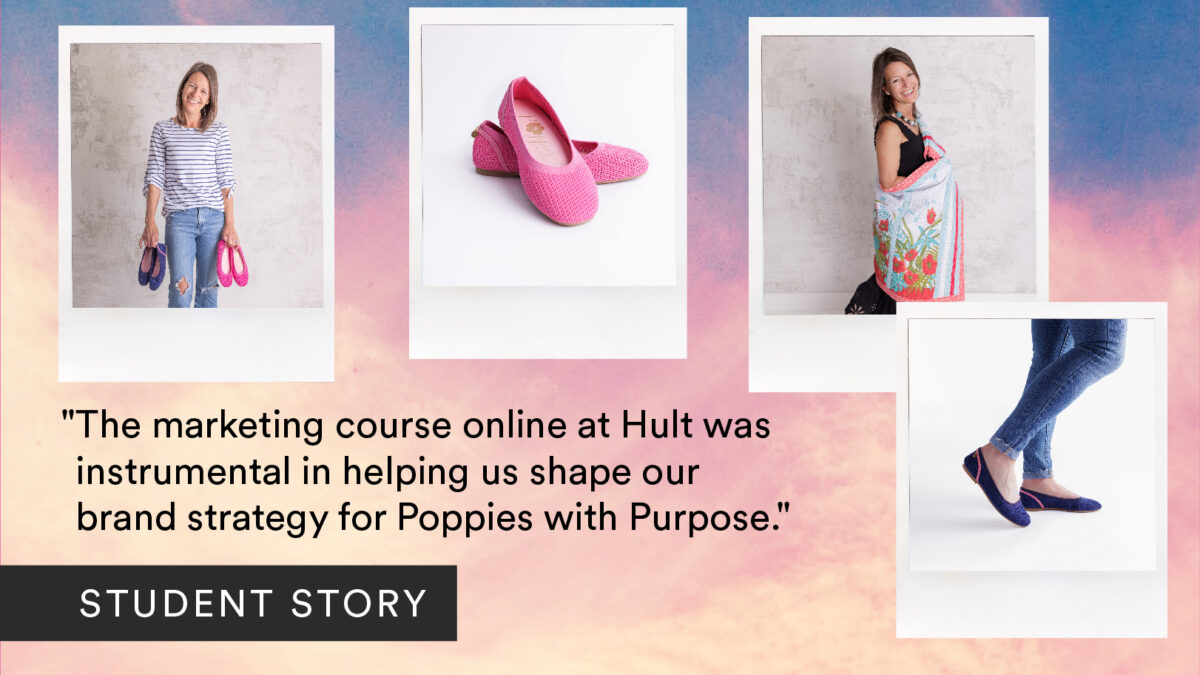 Despite facing adversity, Lisa persevered and powered through her cancer diagnosis, but she also created something meaningful for others—Poppies With Purpose—a shoe company with a mission. We'll delve into how Poppies With Purpose is making a difference in cancer research and how Lisa's brother-in-law Fede studied our Global Online MBA program, which played a crucial role in helping the company strengthen its brand. They'll also share what's in store for Poppies in the future.
Can you tell us about the story behind the brand—the reason for creating it and the significance of the name?
Lisa: I founded Poppies with Purpose to lift spirits and bring color to anyone going through cancer treatment and those in their support system. As a cancer thriver myself, I wore pink ballet flats throughout my treatments. It gave me a bright colorful boost and courage in one of the darkest times of my life. Through Poppies with Purpose, we hope to spread those feelings of empowerment and encouragement to those fighting cancer.
Our name was inspired by a sentimental family garment, pink ballet flats, and a need to give back. It all started with the poppy flower patterned "duster" my grandmother wore in the 1950s, which my talented mother turned into a handmade quilt after hearing about my cancer diagnosis. The quilt had a colorful poppy flower pattern, and it comforted and connected me to my family throughout my hospital treatments. We package every pair of shoes in a signature "duster" bag. Our mission is to ignite hope, bravery, and positivity with each colorful shoe as we step toward helping female cancer researchers make a difference in the world of cancer.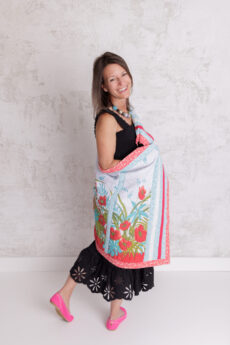 What was the main reason for choosing Hult for your Online MBA?
Fede: I chose to do my Online MBA at Hult because of their innovative approach to teaching business education. Hult's curriculum includes practical projects, challenges, and its emphasis on developing our global perspectives aligns perfectly with my needs. And the fact that Lisa was launching her brand was a perfect opportunity to tackle the MBA.
Your website is carefully curated and thoughtful. How did our marketing course help you with Poppies with Purpose?
Fede: The marketing course at Hult was instrumental in helping us shape our brand strategy for Poppies with Purpose. The course covered all aspects of marketing, which helped us identify our brand's strengths, weaknesses, opportunities, and threats. We learned to develop customer-centric products and price them competitively while appealing to target customers.
We also learned how to promote our brand effectively through social media, email marketing, and influencer marketing. The course taught us how to create a clear roadmap for our brand's launch and growth. We learned how to set KPIs and track our progress against them, ensuring that we were meeting our goals and progressing toward our mission of supporting female cancer researchers.
Overall, the marketing course at Hult provided us with the tools and knowledge we needed to create a social impact brand. We are grateful for the guidance and support we received from Hult's professors and feel confident in our ability to continue making a positive impact in the world of cancer research, one colorful shoe at a time.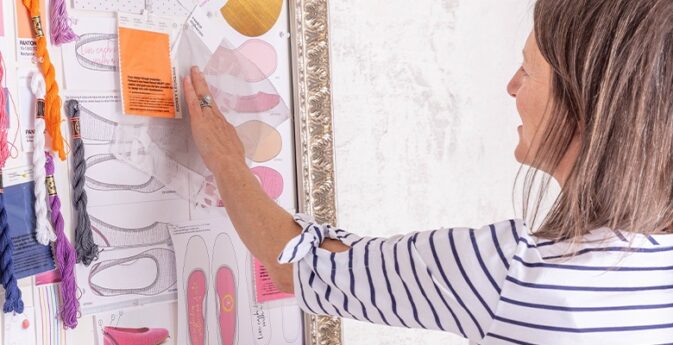 Professor Matt Fisher referred you—what was his class like?
Fede: Professor Matt Fisher's class was engaging and insightful but also instrumental in helping Poppies with Purpose launch into the brand it is becoming today. His course was a guidebook for our brand's marketing strategy. His approach to teaching challenged us to think critically about business strategy and how to effectively communicate our brand's mission and values to our target customers. Professor Fisher considered our project to be of such high quality that he recommended it for inclusion in Hult's featured projects. This was a huge honor for us, and it helped raise awareness of our brand and mission. We are grateful for his mentorship and support.
Who was your favorite Hult professor, and why?
Fede: Professor Fisher's guidance, mentorship, and genuine interest were invaluable in helping Poppies With Purpose achieve our initial goals. In addition to Professor Fisher, I've also found tremendous value and appreciation in learning from professor Larry Louie. His financial statement analysis class provided a solid foundation in financial accounting and taught us how to analyze financial statements, which has been incredibly helpful in managing the finances for Poppies. He also led my first Business Challenge, which pushed me to think creatively about business strategy and provided me with a framework for navigating the challenges of launching a new brand at an accelerated pace. We feel incredibly fortunate to have had the opportunity to work with such talented professors at Hult. Their guidance and mentorship have been valuable in helping us achieve our goals.  And the skills I've gained will continue to benefit Poppies with Purpose.
Your pieces are so unique—what's your inspiration?
Lisa: The inspiration behind Poppies with Purpose comes from my experience with breast cancer. I worked with footwear design and color specialists to bring the product to life. The colorful knit upper is made from recycled polyester and the footbeds are made of soft, breathable leather. This keeps feet dry, comfortable and provides all-day wear. And the right heel features a gold-plated charm with the Poppies with Purpose flower logo. These details make our shoes stand out in a crowded market and embody our brand's mission. Our color-focused approach to highlighting cancer types is an important aspect of our brand.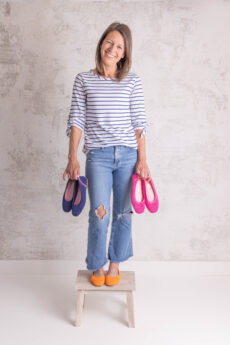 Poppies with Purpose is the first shoe brand where some proceeds go to female cancer researchers. What's the online shoe market like, and tell us about the reasoning behind each shoe color?
Lisa: The online shoe market is competitive but our approach to fashion with a social impact focus sets us apart. We hope to create a brand that is more than just a product but a movement. From May 2023, we will have three shoe colors available. The Signature Pink Shoe is for breast cancer, and The Staple Navy Blue Shoe is for colorectal cancer. Knock Out Orange is for leukemia and kidney cancer. As we release new shoe colors, we'll continue to explore partnerships with retailers and cancer research foundations.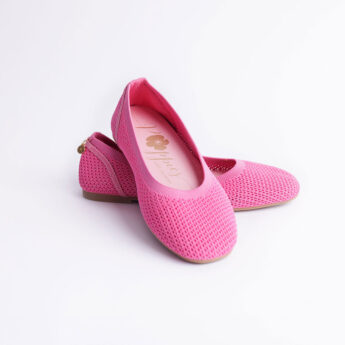 Is there anything else you'd like to share about Poppies with Purpose?
Lisa and Fede: We believe that colorful footwear can be a force for awareness, empowerment, and connectedness. In the future, we hope to expand our product lines by offering a wider variety of products. We are incredibly proud of what we have accomplished in a short time. We look forward to creating more colorful shoes that contribute to a greater purpose.
---
Interested in joining the program? Check out our website for more information about our Global Online MBA.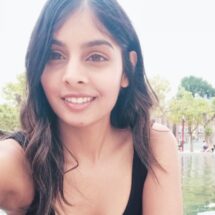 Ulisha Singh
Ulisha is a copywriter and contributor to the Hult blog. With her experience writing for various industries, from software to yoga, she has gained invaluable insights that allow her to create specialized content for her clients. In her free time, Ulisha likes to travel, work out, and eat her way through London.
Related posts