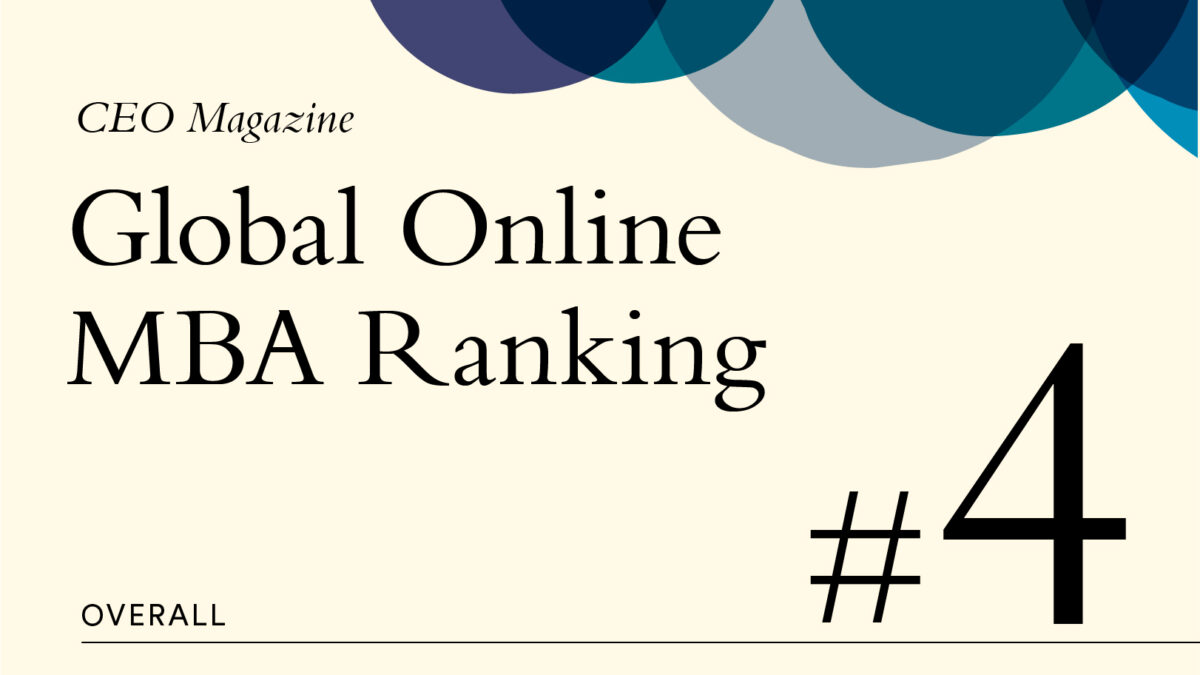 This just in! Hult's Global Online MBA has made a strong debut in the ranking world, placing #4 globally in the CEO Magazine 2023 MBA Rankings. Using a ranking system entirely geared and weighted to fact-based criteria, CEO Magazine aims to provide potential students with a performance benchmark for those schools included. 
This year, CEO Magazine reached out to business schools across North America, Europe, Australia, New Zealand, and the BRICS, and ranked data from 121 schools, offering 239 different programs in 24 countries (76 online, 68 EMBA, and 95 full-time and part-time MBA programs).
Weighting of data points used in the rankings (full and part-time MBA)
Quality of Faculty: 34.95%
International Diversity: 9.71%
Class Size: 9.71%
Accreditation: 8.74%
Faculty to Student Ratio: 7.76%
Price: 5.83%
International Exposure: 4.85%
Work Experience: 4.85%
Professional Development: 4.85%
Gender Parity: 4.85%
Delivery methods: 3.8%
---
Hult's Global Online MBA offers a suite of learning options to suit your lifestyle and the chance to build a global network from home. Find out how we're doing it differently and get a feel for what you can expect from our live online experience.
Interested in joining the program? Book a 1-2-1 with one of our enrollment advisors to get all your questions answered and receive tailored advice.
---
About Hult International Business School
Hult International Business School is for those made to do. Hult strives to create a better future for all by inspiring and challenging everyone within its dynamic community to make an impact that matters. With program offerings from undergraduate through doctorate levels, a global campus network, and a student body that represents more than 150 nationalities, Hult has proudly pioneered a learn-by-doing approach since its founding. Hult is recognized by business education's three most prestigious international accrediting bodies: The Association to Advance Collegiate Schools of Business (AACSB), the Association of MBAs (AMBA), and The European Quality Improvement System (EQUIS).
Related posts