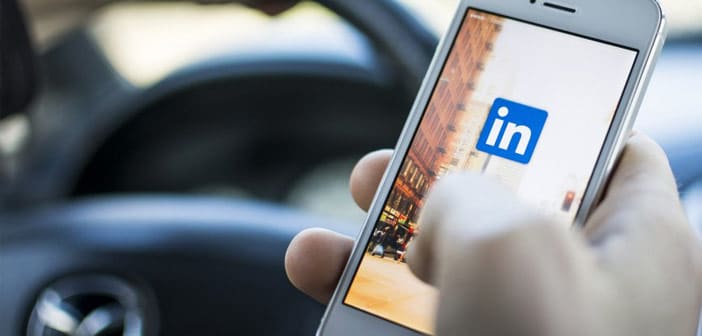 With more than 300 million members and counting, LinkedIn is now one of the most popular global social networks. But its role as a portal for professionals makes it very different than other purely social sites you might have used – like Facebook.
LinkedIn's focus on professional networking means it's great for when you're establishing a career or looking for new opportunities and need to stand out from the crowd. If you want to be seen as someone who's serious about your career aspirations and want to progress in your field, this social network really can help.
Look around the site and you'll see it's being used by working people, jobseekers, and students alike to create a strong personal brand and bolster their professional profile. They might have ten years of experience in a role or have just graduated with a bachelor degree, but they will almost certainly have LinkedIn in common.
Why is LinkedIn so useful?
So, what makes this social media site so useful? The key is in the way it's able to act as a CV database for the globalized digital age. If you're in the market for a new job, you can display your education, credentials, and recommendations all in one place that can be found by potential employers all over the world. You can also use the site to reach out directly to employers, and maintain valuable networks with ex-colleagues and classmates.
Also, if you have a particular company on your wish list of dream jobs, you can follow them and be alerted as soon as those must-have positions come up. This allows you to quickly get in touch and outline your suitability for the role before the competition gets there first. We run workshops for all our students as part of our Career Development program to help them maximize the potential of this incredibly useful tool. To help you out with the basics, we've put together some essential tips for making the most of LinkedIn.
Dos and Don'ts
LinkedIn has its own etiquette so it's best to learn the dos and don'ts and stick to them if you want to avoid making the wrong impression.
Do:
Make your headline and summary as specific and interesting as you can. You need to sell yourself in that short space and phrases like 'marketing assistant' won't do that on their own.
Keep it succinct. Specific is good. Irrelevant isn't. Don't list every job you've ever had, only the ones that are relevant to the role you're seeking need to make the cut, in date order. Even then, only mention the company name, your role, and any significant projects you've done that really paid dividends and will showcase your talents.
Make the invitations you send efficient but personal to each recipient. Nobody likes to be spammed with default messages, so use names and greet people individually, referring to their personal profiles so they know you've done your research.
Be proactive. Uploading a profile and then waiting for the job offers to roll in is not how LinkedIn works. You have to network, cross-promote with your other social media portals by linking to your existing professional online real estate (like professional blogs), and send people content you think might be useful to them. One day, this might help people remember you for a job offer.
 Consider starting a professional discussion group, perhaps using the Trending Content tool. This will demonstrate your commitment to your career or industry and could help you to meet vital contacts. It will also showcase your project management skills and thought leadership qualities in a public forum.
Save searches to run again later – your dream job might not appear now, but it could soon. You can save three people searches and ten job searches on LinkedIn.
Don't:
Repeatedly contact people if you've already been in touch and they haven't responded. Waiting a while and following up is fine; it shows you're confident and proactive. Ongoing requests to connect or reply start to look desperate.
Turn off your email notifications – you might miss that all-important message from the person offering you your dream job.
Post marketing messages. LinkedIn is all about business skills and acumen, so sales posts won't go down well.
Forget to be careful what you're broadcasting. LinkedIn has activity broadcast settings that can be accessed from the Privacy and Settings page, so adjust them while editing your profile if necessary (follow 'notify your network' and 'no, do not publish changes'). When you're looking for a new role, you're likely to be updating your profile frequently, and you don't want to alert your whole network to every little update. Apart from being irrelevant to most of your network, it's a dead giveaway that you're gearing up to change jobs.
Aim to get too many recommendations. Like references, these are vital and can help you to stand out, but too many with just a few words each can appear suspicious – are they friends or a sympathetic former colleague, perhaps? Instead, aim for quality not quantity and ensure they're relevant to the job you want or industry you're in.
As you can see, LinkedIn can be a good tool to complement your job search, create a visible online presence, and build a strong personal brand – as long as it's used well.
Make the most of what your career has to offer with a Masters in International Business from Hult. To learn more, take a look at our blog A business degree that pays: 2018 global careers highlights, or give your employability a huge boost with an MBA in international business. Download a brochure or get in touch today to find out how Hult can help you to explore everything about the business world, the future, and yourself.
Related posts