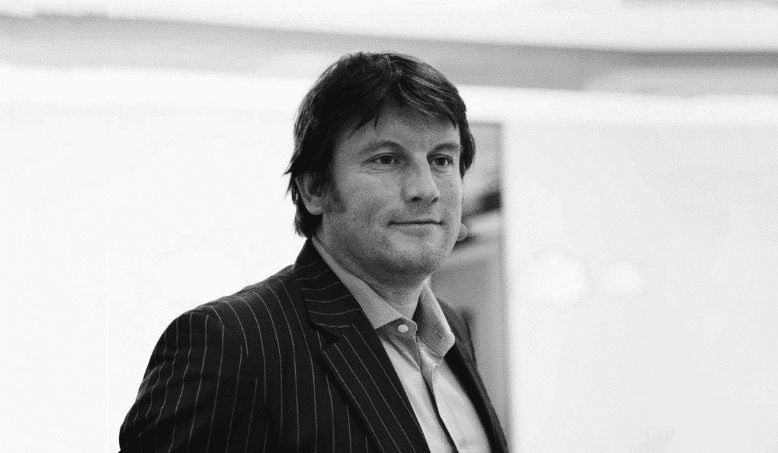 Throughout the academic year, students at Hult International Business School have the invaluable opportunity to learn first-hand from business leaders at the cutting edge of their industries and disciplines. Along with Hult faculty—all of whom bring years of expertise into the classroom—our campuses regularly host a range of inspiring guest speakers.
Most recently, the London undergraduate campus was visited by Andy Letting, the Global Head of Digital Acquisition and Retention for British clothing brand, Jack Wills. Andy, who has previously held senior roles at global companies including KFC, Johnson & Johnson, Sky TV, and Avis, spoke to students in the Principles of Marketing course, offering relevant insight on the digital landscape from his own varied career experience.
We had the chance to ask Andy a few questions after his lecture to find out more about his background and get his advice for the next generation of marketers.
Tell us a little about your career journey—did you always know you wanted to pursue a career in marketing?
I wouldn't describe my career as mapped out. Instead, opportunities have presented themselves to me, and I have taken them with both hands and ran!
For instance, I had my first digital job in the mid-1990's, where I set up a mobile phone rental scheme for local government partners. The cost of purchasing these devices was prohibitive at the time, so offering them on a rental basis was a great opportunity.
Since then, I would describe my career as riding on the crest of the digital wave. I have been fortunate enough to work on new digital channels as they have launched and evolved. I was involved with email marketing in the early 2000's, then mobile marketing, and social media marketing.
Now, my role has evolved to manage all acquisition and retention channels for some of the world's leading brands. As someone who understands the importance of the customer experience, it's fantastic to be in control of the customer journey, regardless of the platform or the channel. The customer doesn't see channels as separate and neither should the organization.
You've worked from some very well-known brands across a range of sectors. Despite their differences, are there some common challenges and best-practice solutions?
Over the 17 years of my career, I have seen the same challenges. However, these vary depending on where the organization is at on its marketing journey.
Digital is a fast-moving platform. The pace of change, the consumer demands, and the expectation of being accessible 24/7 is something many organizations struggle with from an investment, resourcing, and structure perspective.
As an organization, you must embrace the changing world of digital. These are exciting times, with so much opportunity to really wow your customer and build long-term relationships. We're already seeing the impact for organizations who don't embrace digital—many are not here to tell the tale.
"As an organization, you must embrace the changing world of digital. These are exciting times, with so much opportunity."
What's been your career highlight or an achievement you're most proud of?
I've been fortunate to work on a number of high-profile projects, and a couple stand out for me. The first was working as digital marketing lead for BSkyB's mobile TV product, which allowed customers to stream Sky Sports on their smartphone. After a hugely successful launch, we quickly turned this into a multi-million-pound subscription service.
The user insight data was staggering, especially the usage at home and the viewing time spent. Key news and key sports events drove it to another level, making it the largest mobile sports platform across Europe.
Since then, BSkyB has recognized the value of Sky Mobile TV for retaining its existing sports subscription customers. The company now offers mobile TV for free on certain packages and has rebranded the service as SkyGO.
Another project was for Avis Europe. I was brought into the business to prove you could drive revenue directly through social media. This was a time when senior marketers were mainly focused on vanity metrics to prove the business benefit. However, by refocusing the team based in Barcelona and introducing social to the customer service team in Budapest, I was in a position to provide world-class customer service on social.
This created a platform to deliver marketing revenue by driving activity on social. For example, our "Unlock Christmas" campaign dominated the car rental industry noise on social channels, with over 40% share of voice and a reach of over 4 million people. It also boosted brand sentiment, with customers sharing positive experiences of the campaign. Most importantly, we finished the year delivering over £1m of revenue attributed to social media.
How have you seen the role of social media evolve as a marketing channel? Any challenges on the horizon, particularly with the Facebook and Cambridge Analytical scandal?
Social has changed significantly in recent years. Advertisers now have to "pay to play," so media budgets are being stretched even more to reach new audiences. There has been significant investment in the ad platforms, especially on Facebook, with the ability to target customers at a granular level. However, other social platforms like Instagram, Twitter, Snapchat, and Pinterest are catching up fast.
For marketers, social is a key platform across all elements of the funnel, whether you are brand building and creating awareness, or driving the bottom end of the marketing funnel and converting sales with social-only offers.
The Facebook debate is an interesting one, and clearly Facebook is sailing very close to the wind here. However, I believe prospects value being served relevant advertising. If this wasn't the case then the digital media industry wouldn't be worth over £5.5 billion in the first half of 2017.
In my opinion, we need a robust framework that protects the consumer and allows an organization to deliver a relevant message at the right time, on the right platform. Will the E.U.'s new General Data Protection Regulation (GDPR) provide this? Time will only tell.
"In my opinion, we need a robust framework that protects the consumer and allows an organization to deliver a relevant message."
What do you think is the most exciting development or trend in the world of digital marketing today?
There are plenty of areas where we will see continued development—blockchain, chatbots, content and video, and many more.
I'm personally very interested to see how voice recognition develops. With these new in-home concierge devices, like Amazon's Echo and Apple's HomePod, we are now moving away from capturing individual behavior to wider behavior in the home from all the members of the family. As these devices become more and more sophisticated and start predicting behavior, it's a huge opportunity to capture trends on another level.
What advice do you have for a student interested in getting into digital marketing? What key skills are needed for success?
My advice would be to always put yourself in the customer's shoes. If you do this, then you'll see the marketing gaps and the scale of the opportunity. It's a super exciting time to start your digital marketing career, but don't expect a career path to be mapped out for you. Mine wasn't.
One tip: choose your sources of industry news carefully. There is free, credible insight, but also a lot of nonsense. LinkedIn is a great platform to follow leaders, read articles, and get a basic understanding of the latest industry topics.
Ultimately, your attitude is the key to success. If you work hard and stick at it, keep your energy levels high, have a thirst for knowledge, and are willing to question yourself, the process, and others around you, you will learn and develop so much faster. Do not take "no" for an answer—there is always a way. And it's often the case that if you don't do it, your competition will.
"Attitude is the key to success. Do not take 'no' for an answer—there is always a way."
If you'd like to hear more from Andy, you can connect with him on LinkedIn or follow him on Twitter: @Lettingandy.
---
To learn more about Hult's practical curriculum and the business leaders who visit our campuses, download a brochure.
Explore the complexities and challenges of the marketing world with Hult's Masters in International Marketing. To learn more, take a look at our blog How marketing influences our daily life, or get into broader business with a Masters in International Business instead. Download a brochure or get in touch today to find out how Hult can help you to explore everything about the business world, the future, and yourself.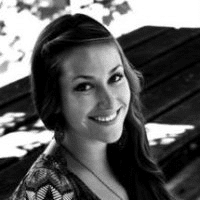 Katie Reynolds
Written by Hult contributing blogger Katie Reynolds who is a freelance writer based in London. Originally from Michigan in the U.S., she relocated to the U.K. in 2010 to pursue a master's degree at Hertford College, Oxford. Today, she writes on topics including business, higher education, healthcare, and culture.
Related posts