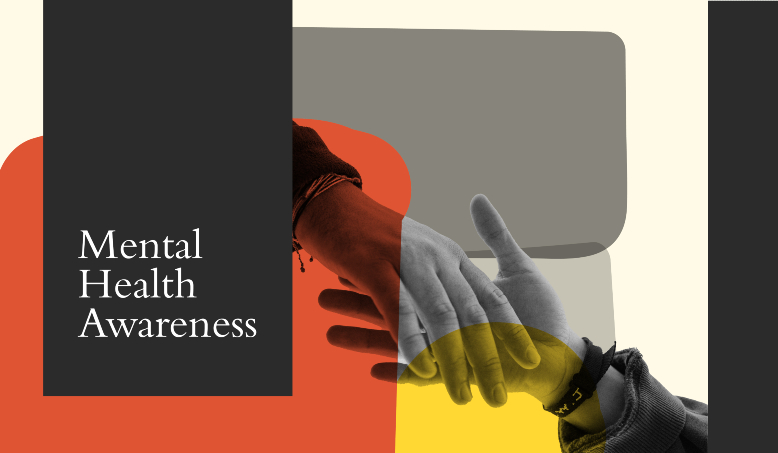 According to a study by Active Minds, 39% of undergraduate students in the US experience a significant mental health issue. For students, particularly undergrad, coming to college abroad is a big transition. They face the emotional stress of leaving home, missing their families, and many have the additional challenge of culture shock.
Hult's Global Counselling & Wellbeing team are qualified mental health professionals who are ready to provide students with the support they need to reach their full potential with one-to-one counseling as well as practical and emotional guidance on issues regarding their mental and physical health during their time at Hult. We asked two members of the team, Antonio Ramos at Hult London and Mandi Curtis at Hult Boston to tell us more about the vital service they provide for students.
What type of issues do students come to you with?
Mandi: Students come to us with all kinds of issues and challenges. Two of the most common themes we see are students dealing with are symptoms of anxiety or depression.  Many students also come to us in order to process their emotions around culture shock or homesickness, especially when it comes to struggling with cold and dark Boston winters. Lastly, many students also reach out to us to learn about and practice strategies for coping with stress, working on communication skills, new difficulty sleeping, and symptoms of burnout.
Antonio: Students reach out with a wide range of issues affecting their mental wellbeing. Whether we're working with Executive MBAs or undergraduates, there are common themes such as managing academic and career-related stress, juggling the pressures of their programs with networking and their personal lives, coping with uncertainty, and experiencing conflict in their relationships with classmates or elsewhere.
No topic is too "stupid", too "weird", too small, or too big.
Can students discuss anything or are any topics off limits?
A: No topic is off limits. The team have substantial training and clinical experience to hold space and offer support and guidance in most circumstances.
M: No topic is too "stupid", too "weird", too small, or too big. In some cases, a counselor might put boundaries around the depth or breadth of sensitive topics because we as individuals do not specialize in that particular issue. In those cases, we make sure students have information on how to find a provider in the community who does specialize in what the student wants to work on. It's also important to know that we don't prescribe medication, write medical letters, or provide students with medical diagnosis.
How do you provide help and support?
M: This depends on the student, but a lot of times what we might hear someone say is "I came to counseling because I wanted an objective viewpoint on what's going on in my life." Everyone can feel that their friends and family are great for cheering them on but that they're just too close to our problems to really offer advice. Counselors provide help and support by giving clients space to really discuss and explore their biggest or most complicated feelings, by offering more understanding about mental illness and mental health, as well as practicing skills around boundaries and communication.
A: Counselling sessions are solution-focused and before starting the work, we normally agree with students on the aim(s) of our sessions. We review these aims and our progress on achieving those regularly.
What form do counseling sessions take? Is it fixed or tailored to each students' needs?
M: At Hult, our counseling is focused on a brief model. We see students for a limited number of sessions in order to make sure we always have slots available for every student to have a chance to meet with us without having to wait for weeks or months. Beyond that, we tailor it to our students' needs; some students come in knowing exactly what part of their life they'd like to work on or talk about, and some students come in just vaguely "feeling bad" and so we start first by helping them identify what it is that's causing them trouble.
A: In terms of format, we offer two types of one-to-one support:
30-minute wellbeing consultations in which we can discuss, in confidence, any issues the student is dealing with. The point of these spaces is for us to be able to offer students immediate support, guidance on possible self-help techniques and resources, as well as referrals to additional specialist support when needed. One of the options that we may recommend is counseling or psychotherapy (both in-house and externally). These consultations may also be a space for students to get some wellbeing tips from us, or advice on how to maintain good levels of physical and mental wellbeing.
Short-term, solution-focused counseling in which students are able to reflect on and explore in more detail the issues they're experiencing. Students may have up to seven weekly sessions of counseling per academic year.
Therapy is the same as going to the doctor for a checkup.
Why is mental health so important for you and for our students?
A: We believe that the state of our mental health determines how we feel, think, relate to others, and enjoy life experiences. We encourage students to engage actively with their mental wellbeing by putting in place and sticking to a self-care routine throughout their program and beyond.
M: Mental health is a fundamental part of being alive! Our brain is an organ, just like our lungs or our kidneys, and so our mind is always-always-always connected to and communicating with the rest of our body. Whether or not our thoughts and emotions are "just in our head", they are still valid, still real, and they are impacting how we act and feel physically. I like to say that counseling and therapy are the same as going to the doctor for a checkup or going to the dentist to fix a toothache. It allows us to go to "school for feelings" the same way we go to school for science or math. It's important for us to learn about ourselves in order for us to have the best experience possible of living in this world.
What's your favorite thing about your job?
A: It's really hard to pick just one thing! It brings me joy to see the students I work with bring about the changes they want for their lives, whether that is coming to accept uncertainty, regaining trust in others, or reconnecting with their self-belief.
M: It's never boring. Even if they might be facing some common challenges that all students face, every person brings with them a rich and complex life story. Getting the chance to learn about someone is something that never gets old. I feel honored every time I get to be in the room with a student who bravely goes through this process of growing, and who is literally doing the work of changing their own mind.
How can students contact your team?
M: myHult! On the student portal, each campus has a page explaining who the counselors are, how to contact them, or how to use their health insurance to find a clinician in the local community. If students would prefer to seek health and wellbeing help off campus, we encourage them to reach out to the phone number and website provided by their health insurance.
A: Students are able to check our availability and book appointments with us via the student portal, myHult. They can also email us directly or connect with us via our own IG handle:#notesfromyourwellbeingteam.
It's okay to ask for help!
Do you have a message for any students who may be struggling with their mental health right now?
M: You're normal! You, whoever you are, reading this right now—I want you to know that you're normal and that everything is going to be fine. We all get so wrapped up in our own thoughts that we begin to fear that something about us is "weird" or "bad" or "broken", but the truth is that nothing about us is alien. It's okay to ask for help!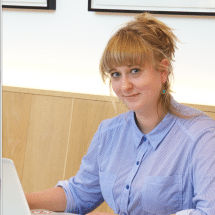 Laura Chung
Laura Chung is a staff blogger and Hult's Creative Content Director. Previously a senior copywriter in PayPal's Worldwide Creative Studio, she has also written and designed online training courses for executives at many well-known brands including Microsoft, Redbull, KPMG, and BT. Laura believes passionately in the power of storytelling in both marketing and learning and indulges her love of stories by writing creatively in her spare time.
Related posts