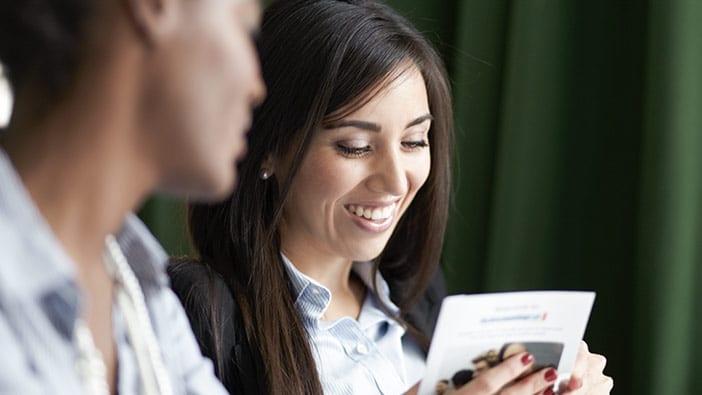 There's a mantra I have been saying to business students for years, and it bears repeating from time to time. Here goes: when you are looking to create a new career change there are three categories to consider, job function, industry, and location. You can choose two to change, but three is often a very big stretch.
Don't just take my word for it—employers tell us the exact same thing. When they manage their talent pipeline they use a golden rule called "the triple/two". They develop emerging leaders through a global rotation program that moves them across two—but not three—of the following: product line, geography, and role.
This makes a lot of sense if you think about it. While you may be open to the industry that is right for you, you may be less so when it comes to the job function you would like to pursue. A business graduate with a passion for digital marketing is less likely to be happy—and successful—in a finance role, for example.
But there is one area where the windows of opportunity tend to be in greater abundance if you are willing to be flexible and open-minded, and that is location.
As I've written before, students who are open to where they land after graduation will secure jobs more quickly than those who aren't. The sooner you kick-start your career after graduation, the faster you build professional momentum. As you gain experience, learn new skills, and hone your expertise, the more eligible you become for greater responsibility and advancement.
And, as you grow in your career, and are recognized as an esteemed team member and potential leader, the windows of opportunities around you become a lot wider, and even more plentiful. This is when you begin to develop some say about where you work.
Your career is not a sprint. It's a marathon times ten. Each day you bring your "A" game to your job is another day you get closer to achieving the short-term objectives that will eventually lead to your overall career goals. And trust me, you wouldn't want it any other way. Each time you give a presentation, handle a difficult client, work through a complex problem, have a tough conversation with your manager—those are all trials by fire that make you stronger, wiser, confident. As you internalize the valuable feedback you get along the way, you also grow more self-aware.
When I'm asked where the high growth job and industries are today, it's clear the US has become the stalwart economy. Particularly when compared to sluggish growth in Europe, the economic collapse in energy-based economies like Russia and Venezuela, and the slowing of the growth juggernaut in China, the US is looking relatively strong. Masters students with the ability to work in the US should look to Tech, Consulting and the tail end of the Energy boom for growth opportunities. For faster growth careers, I'm bullish on target cities that favor all three. Notable high growth hot spots are Fort Worth, Texas and Omaha, Nebraska (Energy); Seattle, Washington (Tech and Boeing's resurgence); and Silicon Valley tech meccas in California, most notably San Jose and Fremont (Tech). For those who want career growth, go to where the jobs are. The rest has a way of working out; I've seen this happen countless times with Hult graduates. Nothing lasts forever, not even a hot job market.
Today's business graduates will change jobs an estimated 20 times during their careers, which is why there's a good chance that where you end up after graduation is not where you will be forever. Here's one more statistic: employees spend approximately 70% of their time at work. That's not a small amount, and this is why it matters more that you like what you are doing when you launch your career, rather than where you live.
Related Content:
See Katharine Boshkoff's LinkedIn profile
Job Interviews, Feedback, and the Power of Practice by Katharine Boshkoff
The Two Most Important Words in Your Career by Katharine Boshkoff
Hult offers a range of highly skills-focused and employability-driven business school programs including a range of MBA options and a comprehensive one year Masters in International Business. To find out more, take a look at our blog Why would anyone go back to school? Hint: Your career will thank you. Download a brochure or get in touch today to find out how Hult can help you to learn about the business world, the future, and yourself.
Related posts