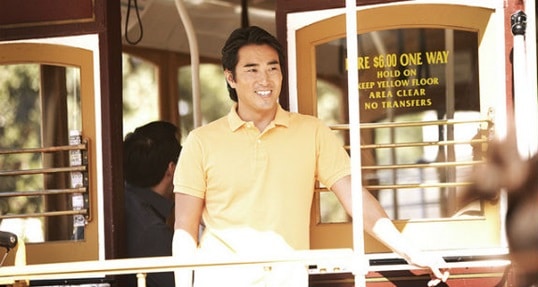 From it's never too late to start, to understanding customer pain points, Pashadelic founder Kenji Yamamura (MFIN 2011, MBA 2012) and Globify.me founder Alex Mason (MBA 2011) offer some sound advice for aspiring entrepreneurs. The Alumni Association interviews the founders for Issue 4 of the Hult Alumni magazine. Below are excerpts from the interviews. You can read the full publication here.   
Kenji [On the single, most important piece of advice for an aspiring entrepreneur]: "Do it right away. It's not too late to start even if you are over 50 – Ray Kroc bought and started McDonald's when he was 52. It's also never too early to start as many younger generations are starting their own businesses. Don't be afraid to fail; utilize that fear to become successful."
Alex offers the same advice: "I had an idea which I started working on but decided not to continue before properly testing it. I'm not saying that I would have had success, but I would have learned a lot more from the failure." The biggest lesson he learned since becoming an entrepreneur? "I didn't know anything! I'd worked in business for years and it didn't really help me much when building a startup. My tip for aspiring entrepreneurs is don't waste your time on a business plan until you have talked to a lot of potential customers to understand their pain points, and find out what they are willing to pay money for."
"Don't forget your initial business idea. Whilst developing the app, I went in the wrong direction. But actually, that was the point," says Kenji. "These challenges are the barriers that other people and companies are facing. If you can overcome the challenges, it means you are doing something different from the others. Convenience for a company is inconvenience for a customer."
Commitment and focus are essential ingredients for success, according to Alex: "If you are not willing to commit to your project and make sacrifices, then don't waste your time. Be honest with yourself, there is no such thing as an overnight success. Starting a business is really hard, so if you are not willing to do what it takes then save yourself and the people that you are working with the time and stress. If you are willing to make the commitment then put yourself as close to your support system as possible, you won't be able to do it alone."
Finding a lack of community in the entrepreneurial sector, Alex co-founded HultGEN with MBA graduate Maja Trolle in 2012 to help connect new entrepreneurs. Their aim is to share and expand the network so that everyone can benefit from the potential of being globally connected to each other.
Continue reading the interview in full, here. 
Make the most of what your career has to offer with a Make the most of what your career has to offer with a Masters in International Business from Hult. To learn more, take a look at our blog How the Hult Prize turned me into a social entrepreneur, or give your employability a huge boost with an MBA in international business. Download a brochure or get in touch today to find out how Hult can help you to explore everything about the business world, the future, and yourself.
Related posts