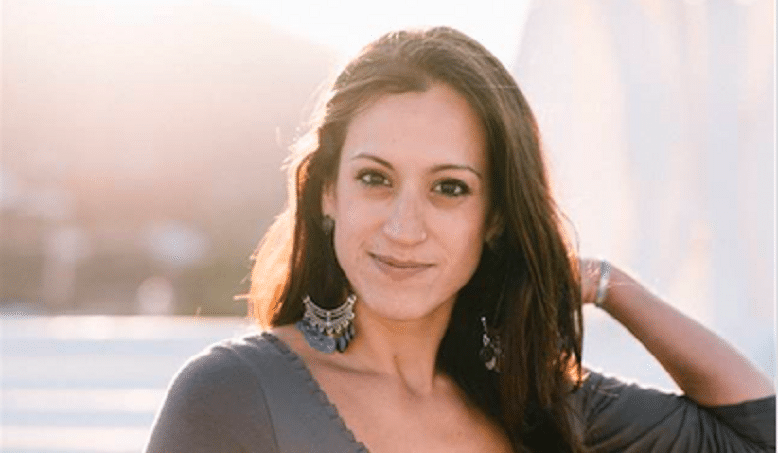 Elpida Kokkota has many goals. One of them is to positively impact 5,000 women around the world by 2020. Another is to create a school of entrepreneurship for children. We spoke to the serial entrepreneur, Hult MBA Class of 2011 grad, and Greek national to find out more about her life since Hult and the incredible achievements that led to her winning the Greek International Women's Award in the Social Responsibility category.
Congratulations on winning the GIWA! What an awesome recognition. You mentioned that one of your biggest aspirations is to impact 5,000 women around the world by 2020. How did that come about?
This was a Commitment to Action that I made at the Clinton Global Initiative Annual Meeting in 2015. It all started when I was a student at Hult, which was a catalyst for my global career and changed my life on so many levels. I was passionate about the Hult Prize and keen to be a student volunteer. I already had lots of events experience as I had worked for my mother's events business, one of the largest events management organizations in Europe. So I was really excited to submit my proposal to volunteer… I had my interview and was told that I hadn't got the place—I was devastated! But I refused to take "no" for an answer, and I ultimately convinced them to let me carry the boxes and I worked my way up from there!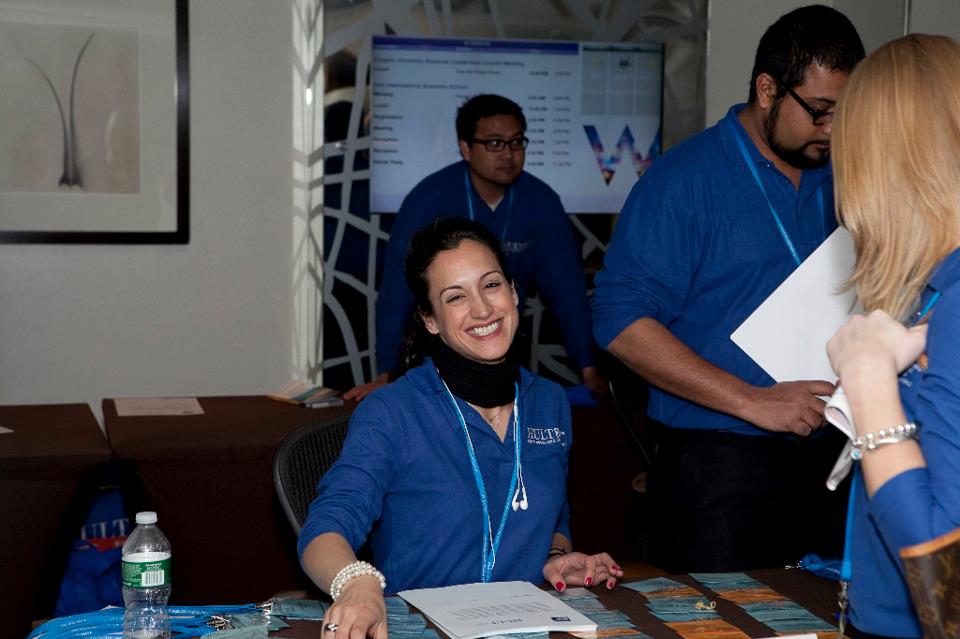 The determination of a true Hultian! So what happened next
I took on all of the production and marketing for the Boston regional finals held on Hult's Boston campus. Then, after graduation, he hired me full-time to work on the brand and events management, and that September I was proud to be one of just a few people from the team to attend the Finals in New York City, hosted by President Clinton and the Clinton Global Initiative. And it was here that I fell in love with the goals of the CGI.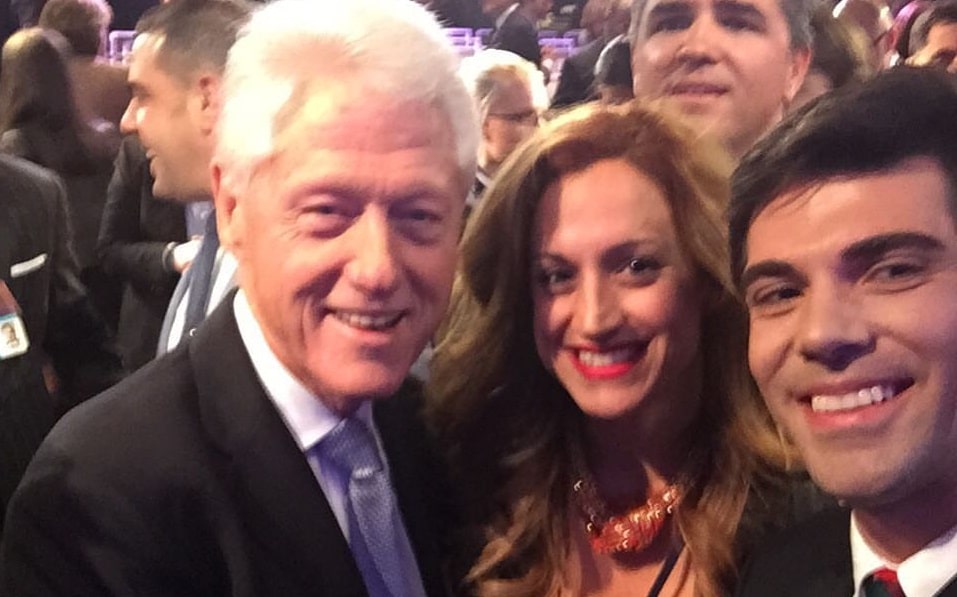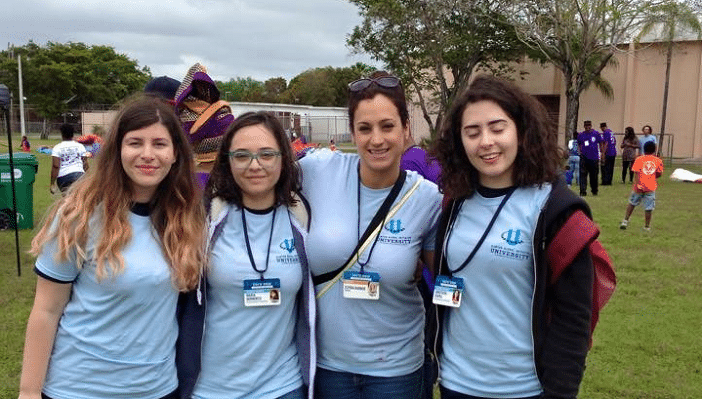 So you continued to work for Ahmad and the Hult Prize for two years after graduation. Tell us about that.
I learned a lot from Ahmad—he showed me the way to greater things and how to transition yourself from doing something well to becoming a catalyst for big things to happen. The year after graduation we held the Hult Prize at the New York Public Library. I was leading the whole project, in touch with Clinton's team and the Secret Services.
All this opened my eyes and proved to be one of the biggest opportunities of my life. I still remember the impactful conversations I had with President Clinton as well as [Nobel Peace Prize recipient and Hult Prize judge] Dr. Muhammad Yunus. Dr. Yunus and his tech advisor David Stevens became my mentors and I traveled alongside them for six months and met many influential people from the social impact sphere. One day they turned to me and said "you have the fire in your belly to change the world. Why don't you do it?" This was the first time that I had been motivated so directly and it inspired me to take the leap.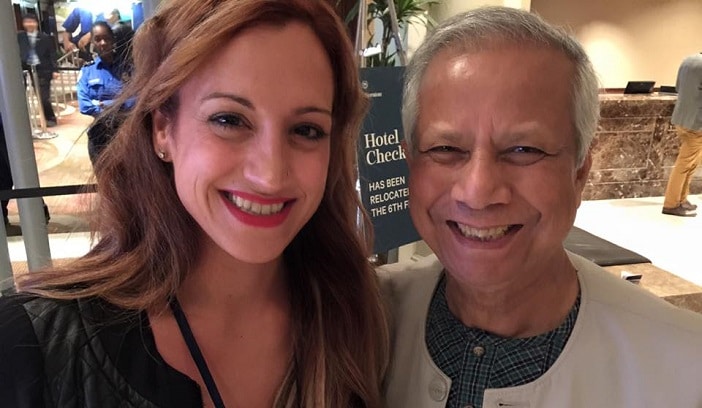 And where did you go from here?
Within a month, I left my job and moved to Tijuana, Mexico, to launch my non-profit, MeXOXO.org—working to empower disadvantaged women by teaching them entrepreneurship. I was still in contact with Joanne Lawrence, my Professor of Practice, Business & Global Society at Hult and she was very influential in this. She said to me: "You have all this business knowledge and opportunity, and a uniquely creative approach to problem-solving—why not transfer it to women who wouldn't otherwise have the chance to learn it?" So that is what I did. I took my Hult knowledge, made a simplified business plan, and started imparting it to other women. It began with ten females in Mexico, expanded across the country, and then into the USA, Nepal, and Greece.
Today we have reached more than 1,720 women. And after three years of trying we have just secured a grant from the Coca-Cola Foundation in Atlanta to support 600 more this year. By the end of May 2018, we will have reached 50% of the goal and be on target to complete it by 2020.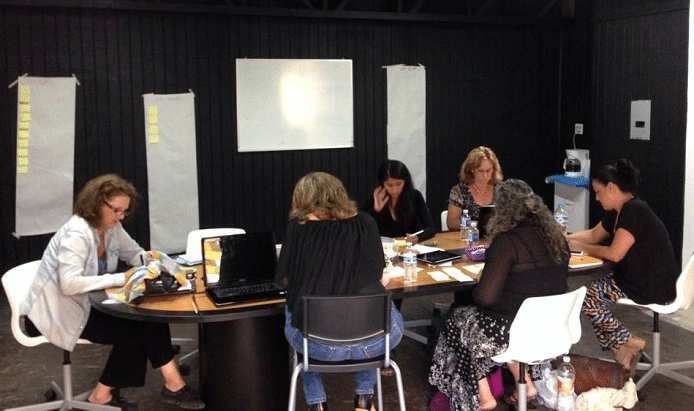 Amazing! So what's next?!
After 2020 I want to get more involved with my goal to create a school of entrepreneurship for children. The refugee crisis in Greece has impacted me hugely. When I returned to Greece I knew what was happening but felt I needed to experience it to understand it and begin to help. People told me not to go—they said it would be too hard. But we need to know the reality if we are going to change it. Eventually, I convinced a friend to come with me and on day one of arriving we rescued ten children from the rocks of Samos Island. There was a group of women there who had started cooking out of their kitchens and were feeding 1,500 people a day, so I started financially supporting them. A few months after that I started a social business—Muse Sandals—to employ and empower women around the world.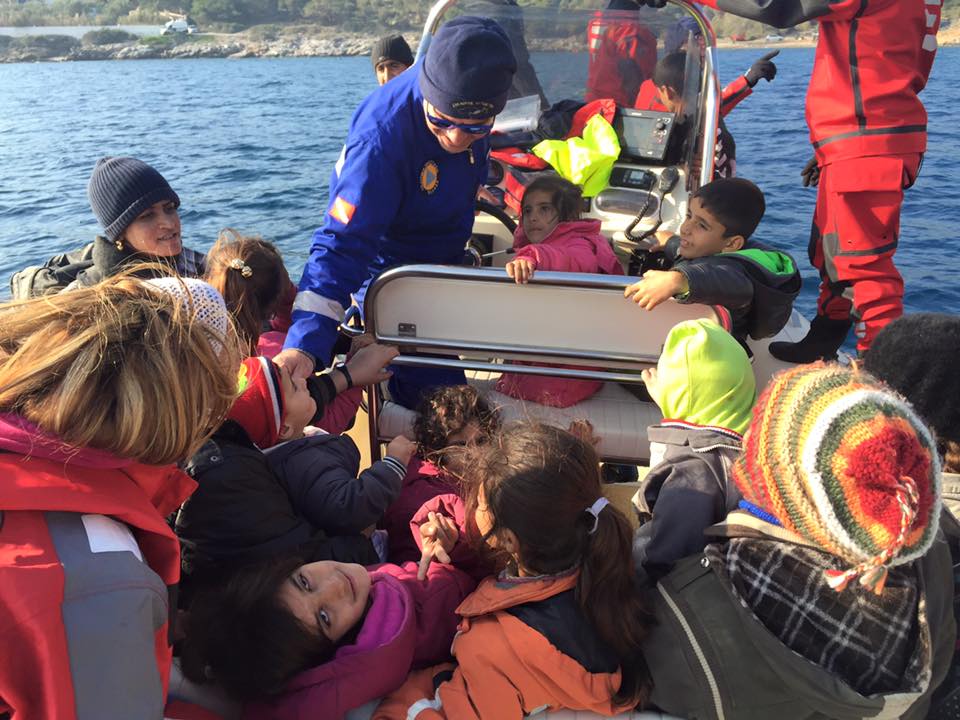 Muse Sandals produces Greek leather sandals, crafted by local women, and exports them around the US and Canada. Within six months we signed a contract with TJ Maxx in Canada [TK Maxx in the UK], and now we are in our second year. This is a social business: for profit and for impact—and for every pair sold a percentage goes to orphaned children in the country where they are sold. So far we have managed to feed approximately 1,500 children in the Mexico orphanages over the past three months, and educated 40 children in Greece. In our first year, we offered 800 labor hours to the female entrepreneurs producing the sandals.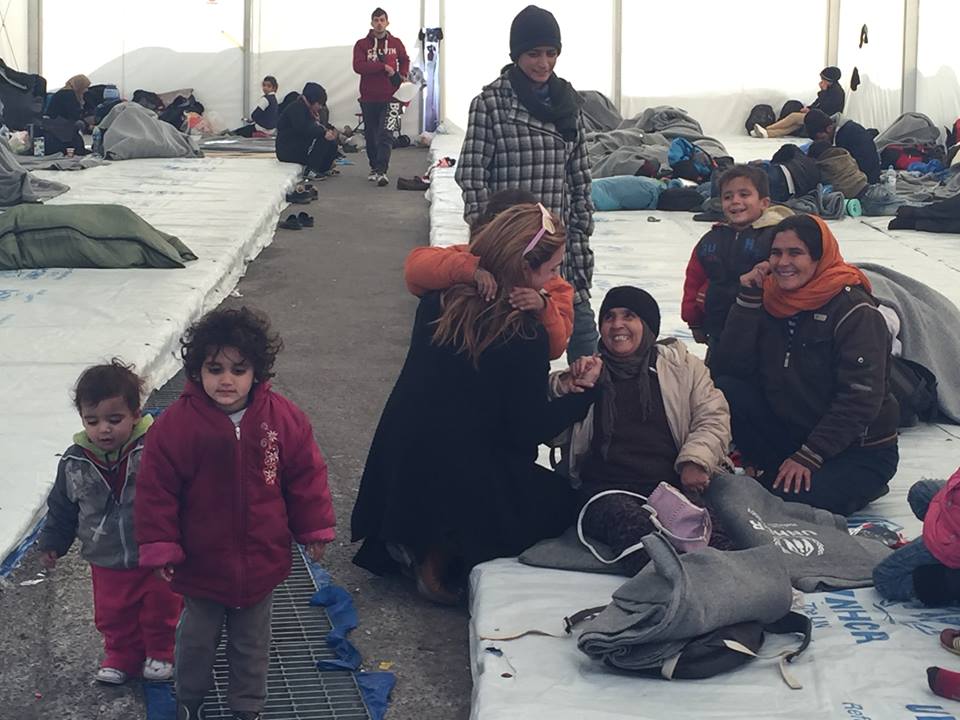 Looking back, how would you say your time at Hult prepared you for all this?
I loved every single moment of being at Hult and it changed my life on so many levels. The school and the Hult Prize were truly a stepping stone for my global career. I loved that Hult was very practical, experiential, and multicultural. It is an exciting school with a fresh approach that turns academics into action. After you have been to Hult, you truly have friends all over the world. I even went to the Cayman Islands recently and I even had a classmate living there!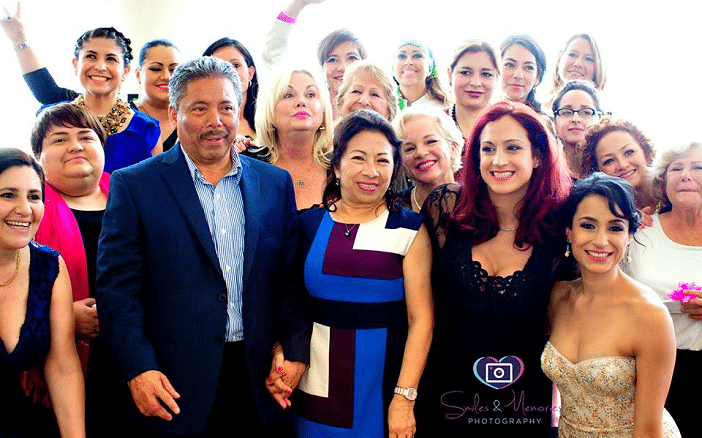 Thanks Elpida, it's been awesome catching up with you. All the best!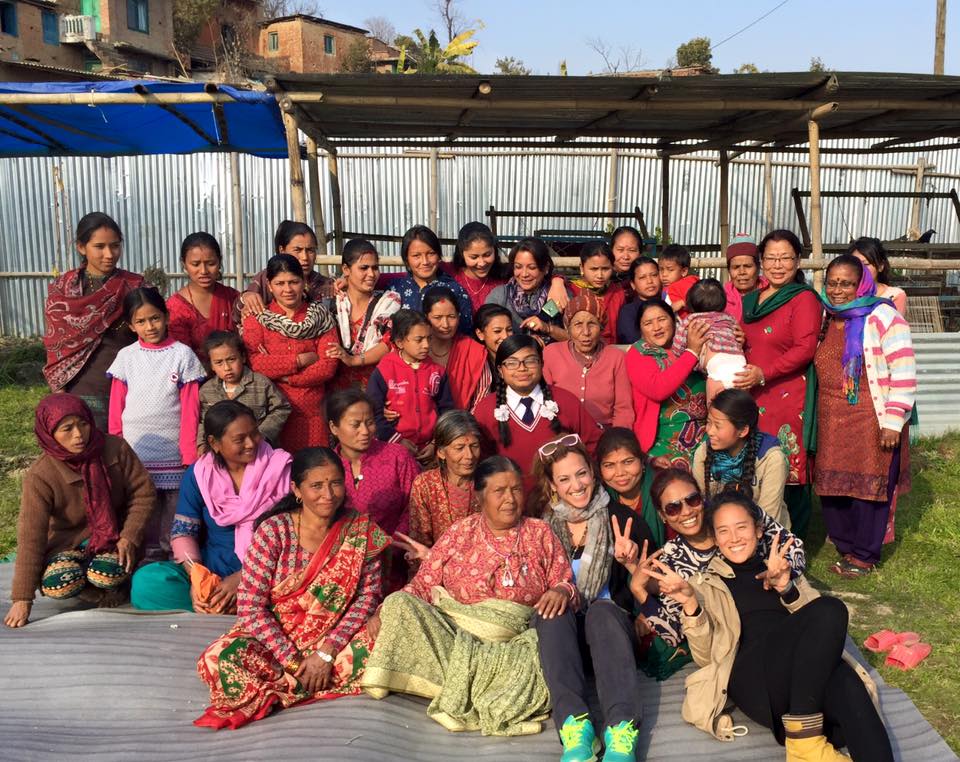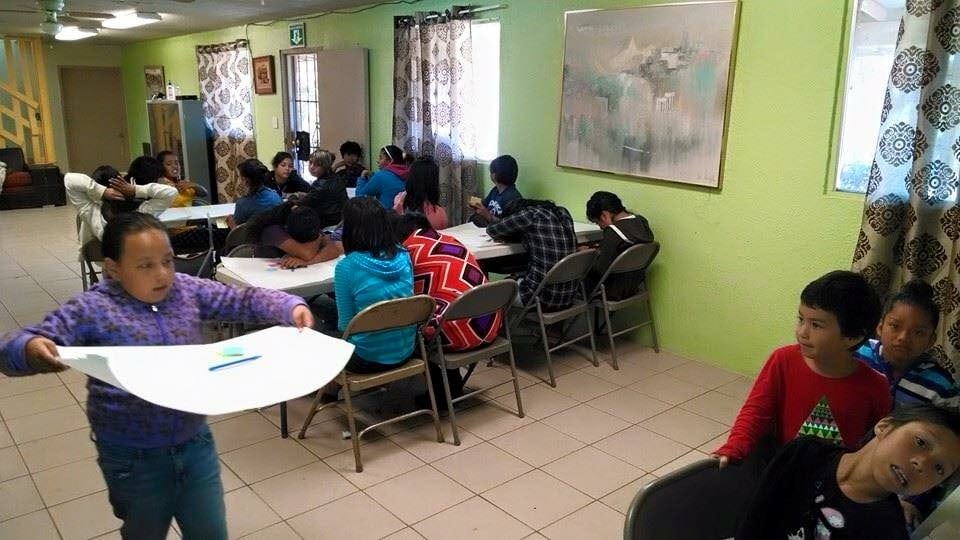 Find out more about Elpida
Watch this short video about Elpida's journey
Watch this video depicting the refugee crisis in Samos
Find out how Elpida is supporting orphanages in Baja, Mexico
Learn about the impact of Muse Sandals here
More about Elpida's businesses
Want to know more about Hult's Global One-Year MBA program? Download a brochure.

Mel Cloney
Mel is a staff blogger working in London, and is passionate about the Hult journey. Her writing focuses on faculty, academics, and student and alumni experiences. She's a food, scuba, and running junkie with a penchant for all things French.
Related posts