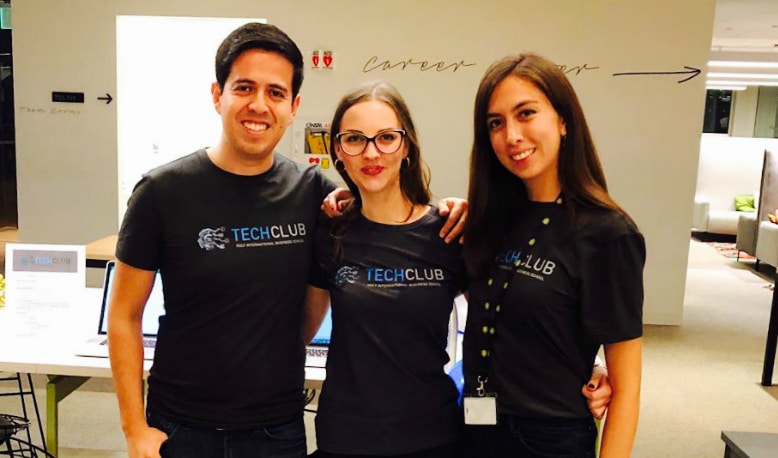 Hult Tech Club: Teaching business students to code
Selam Ibrahim, 6 years ago
0
4 min

read
Technology is changing the game for many sectors, and the world of business is not exempt. Students at the Hult Boston campus decided it was time for business students to take a seat at the table and start learning more about fast-changing technologies.
In September 2017, Zoe Meckbach (Master of International Business), Hector Manjarrez (Global One-Year MBA), Maria Cristina Calderon (Master of International Business), and Bernice Dodo (Master of International Business) founded the Hult Tech Club, and together they have been organizing a number of events in collaboration with MIT and global tech firms.
Teaching their classmates (and themselves) skills that are highly demanded in today's job market, the club puts on very practical workshops where for instance, students are taught how to write code, build applications, and go on to install their software on to robots, giving students the"aha!" experience. Needless to say, their events on campus are continuously over-subscribed.
President of the Hult Tech Club, Zoe, discusses her motivations behind the club and shares what they have been up to in Module A.
Tell us about the Hult Tech Club. What were your motivations for joining?
Zoe: I myself, don't have a tech-based background, and I don't believe we (business students) have to be proficient coders, but in joining the business world, I think it's important to have the context and an overview of what's going on in technology-led scenarios. Since we didn't have a Tech club at any of our Hult campuses Hector, Cristy and I decided to start one at the Boston campus.
Our goal is to extend the knowledge of Hult students beyond business and teach them tech-based skills. Technology is already changing our future and creating a demand for new skills in today's job markets–it's vital we keep up.
In my role, I reach out to our network in Boston and connect with Tech companies to arrange events where they share industry insights with Hult students and provide hands-on training, such as python coding, app prototyping, and robotics.
What has the Hult Tech Club been up to this year? 

Zoe: A lot! In Module A, we held the following events:
MIT Robotics workshop at Hult campus: How to build your own robot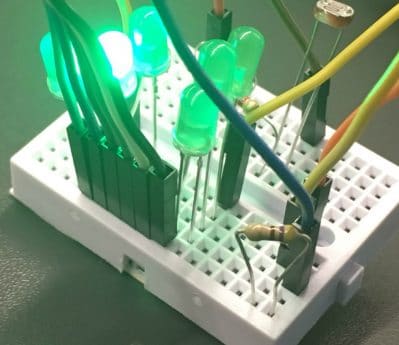 IBM guest speaker presentation at Hult campus: IBM Watson in the cognitive era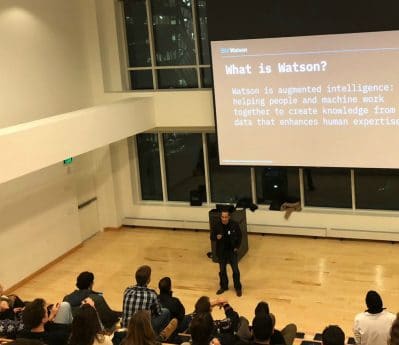 IBM research presentation at the IBM Boston office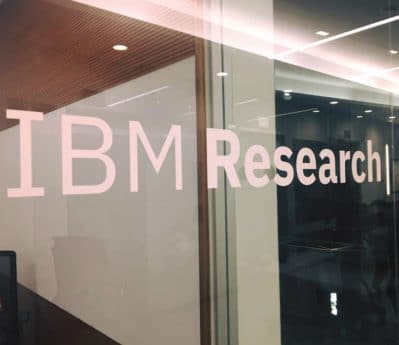 MIT Energy Hackathon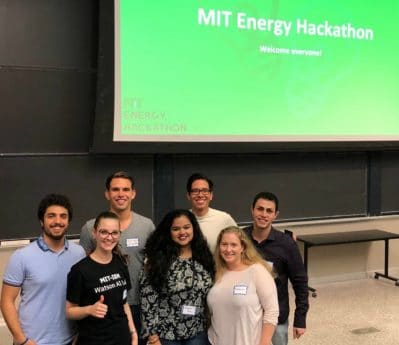 How is the club contributing to your overall Hult experience? Is it helping you achieve any particular goals?

Zoe: Opening a new club during my first few weeks on campus was an amazing way to start my Hult experience. My team and I worked hard to promote the club and pitch our ideas to other students. There was a lot of competition on campus and this helped me learn how to engage crowds of people and use my passion to generate interest.
As President, organizing events and workshops for the club has hugely widened my professional network. I've also strengthened my leadership skills, ability to work in diverse teams, enhanced my communication skills–and of course my tech skills! Although I am passionate and very interested in technology, I still have a lot to learn. With each event we organize–for example, our Robotics Workshop or events with IBM– I too am learning new skills and building my knowledge.
How does the diversity of the members bring value to the Tech Club?
The mix of student backgrounds works perfectly for our club and events. Hult students can learn from each other and we try to leverage the different student backgrounds and their knowledge. For example, we have some students who have studied computer science who want to develop their coding abilities, and others with less technological understanding who are curious to learn new about AI, VR, or robotics.
Why would you recommend that new students join a club?
In my opinion, every student should join at least one club. By joining a club you'll broaden your knowledge and get to know more students who share similar interests.
How is your year at Hult helping support your ambitions with Hult Tech?
I'm super happy and grateful for the Hult platform. You have a lot of opportunities to grow and create your own path. I plan to rotate to the Hult San Francisco campus–since the Silicon Valley is the best environment for my interests in tech and spread our club reach there.
---
Interested in Disruptive Technologies?
To learn about Hult's global business programs and Nano Courses in Disruptive Technologies, download a brochure
Hult offers a range of highly skills-focused and employability-driven business school programs including a range of MBA options and a comprehensive one year Masters in International Business. To find out more, take a look at our blog Mayor of London Throws His Weight Behind Technology Startups At The InnoTech Summit. Download a brochure or get in touch today to find out how Hult can help you to learn about the business world, the future, and yourself.
Selam Ibrahim
Lami is a global marketing and project management professional with experience across the Education, Music, FinTech and International Development sectors. Currently working for payments and tech giant PayPal, Lami works within the Growth Marketing division. She's committed to social impact and also leads several non-profits initiatives here in the UK and overseas: Together For Her x Femme International, PayPal GIVES and Amplify, Black Employees @ PayPal.
Related posts