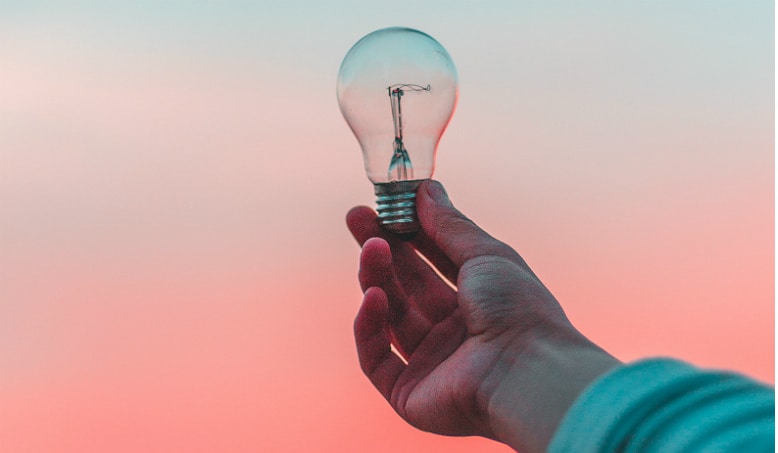 Corporate social responsibility (CSR) is a vital marketing ingredient for big businesses: it's a way of showing their current and prospective clients how they make a positive impact on the planet. However, it's not unusual for companies to allocate a big CSR budget without ever seeing concrete evidence of how their money has been spent for the better.
Step in PARC, a social business that found its start in the Hult Prize. The team behind PARC want to drive change in developing economies through an innovative idea that aims to solve two problems with one solution: bringing electricity to residents of South African townships while also creating live, authentic, and impactful content for the companies helping to fund the initiative through their CSR budget.
"The initial idea for PARC was born while competing in the Hult Prize," explains co-founder and current Masters in International Business student Julian Schildknecht.
"After speaking to friends in the developing world, we got a clearer picture of what is really needed: reliable and cheap access to electricity. We started asking ourselves, 'Why is that so difficult?' Humans are able to fly to the moon. The technology for off-grid solar electricity kits exists. So how can we finance these kits and bring a good solution to South Africa?"
While considering how to fund the electricity kits, the Hult students behind PARC saw another need. "Power providers in Germany lacked authentic marketing content related to CSR in order to differentiate themselves in a highly competitive market," says Julian. "By recognizing both needs in different parts of the world, the idea of linking them with a win-win solution was born."
The PARC solution: connecting worlds to light the future
The win-win solution proposed by PARC involves partnering with corporations to dedicate a portion of their CSR budget to buying or subsidizing electricity kits consisting of solar panels, batteries, and light bulbs.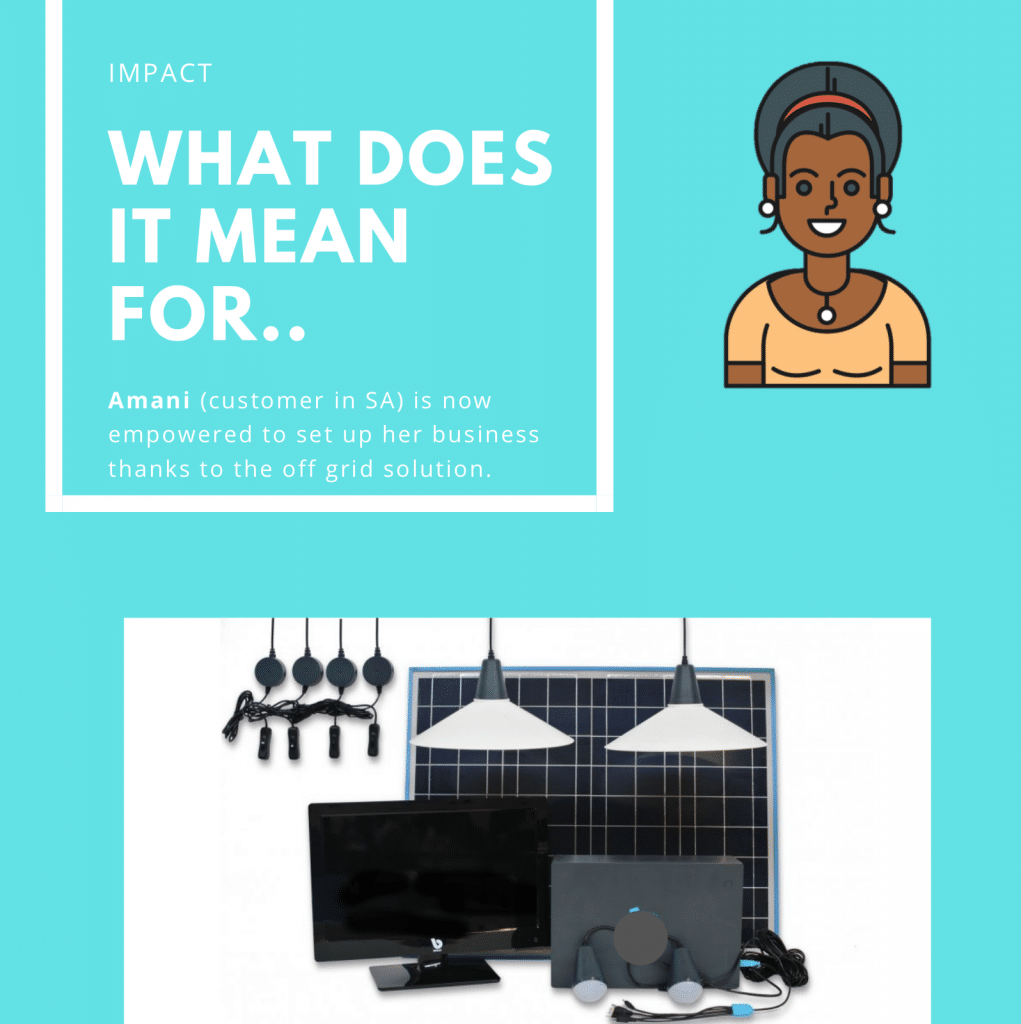 These off-grid electricity solutions can reduce the cost of electricity by up to 90% of normal South African prices. The kits are then shipped to South Africa to be distributed by a network of new graduates and young entrepreneurs.
"We work with a local NGO to provide fresh grad with sales training, giving them the proper skills to sell the electricity kits at affordable prices," Julian explains.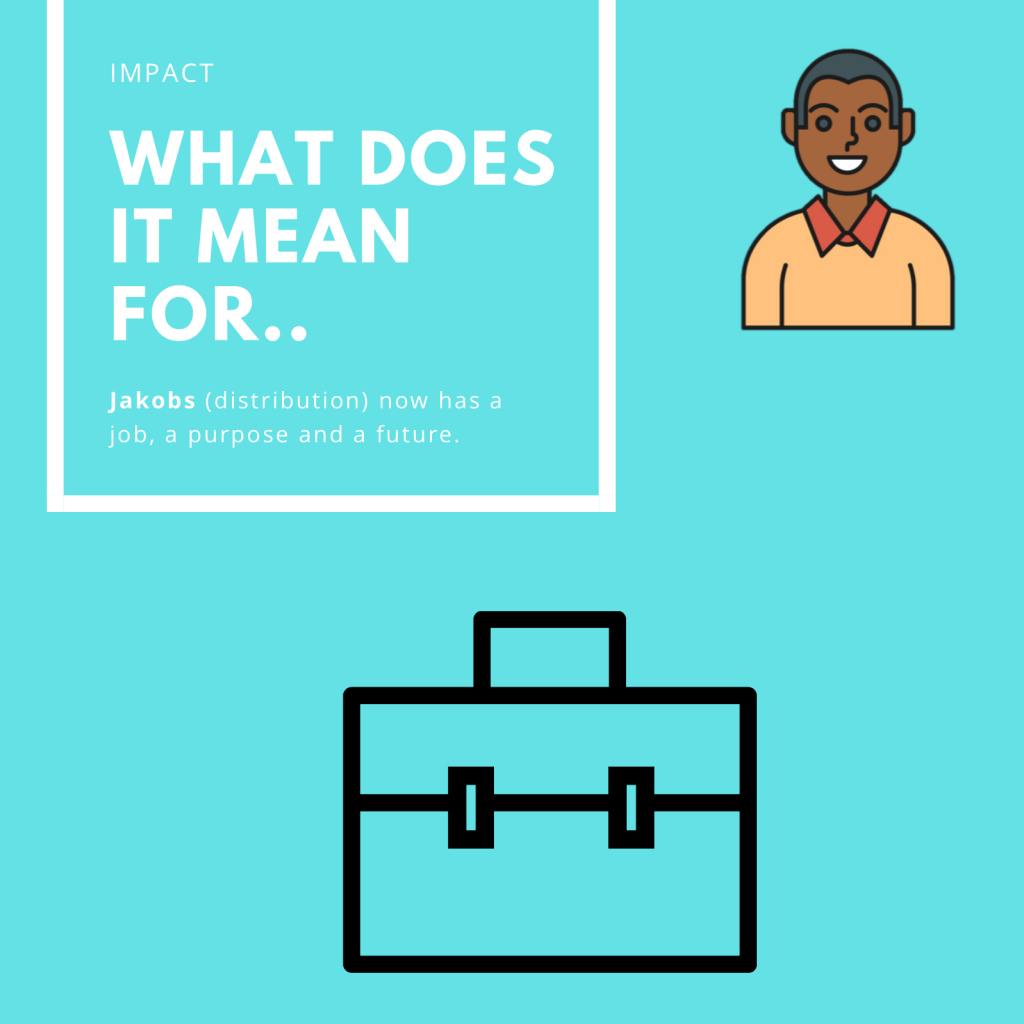 "This will not only enable these young men and women to gain skills to enhance their economic future, but it also ensures these energy kits are distributed where they're needed most, empowering both individuals and small businesses."
The team on the ground will then create content that tangibly shows how access to electricity is changing life in South African townships for the better.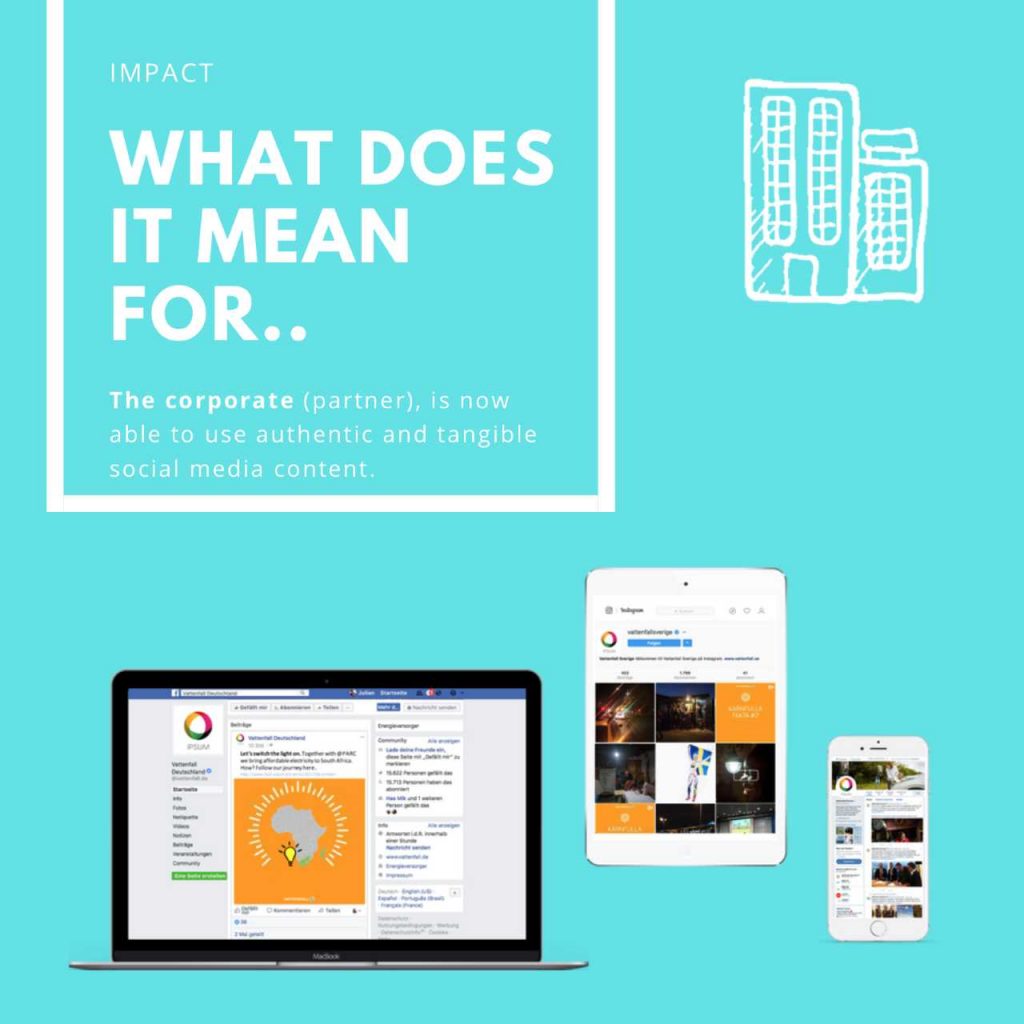 This ready-to-push marketing content is sent back to the partnering corporations, allowing them to demonstrate the real value of their CSR investment to current and potential consumers.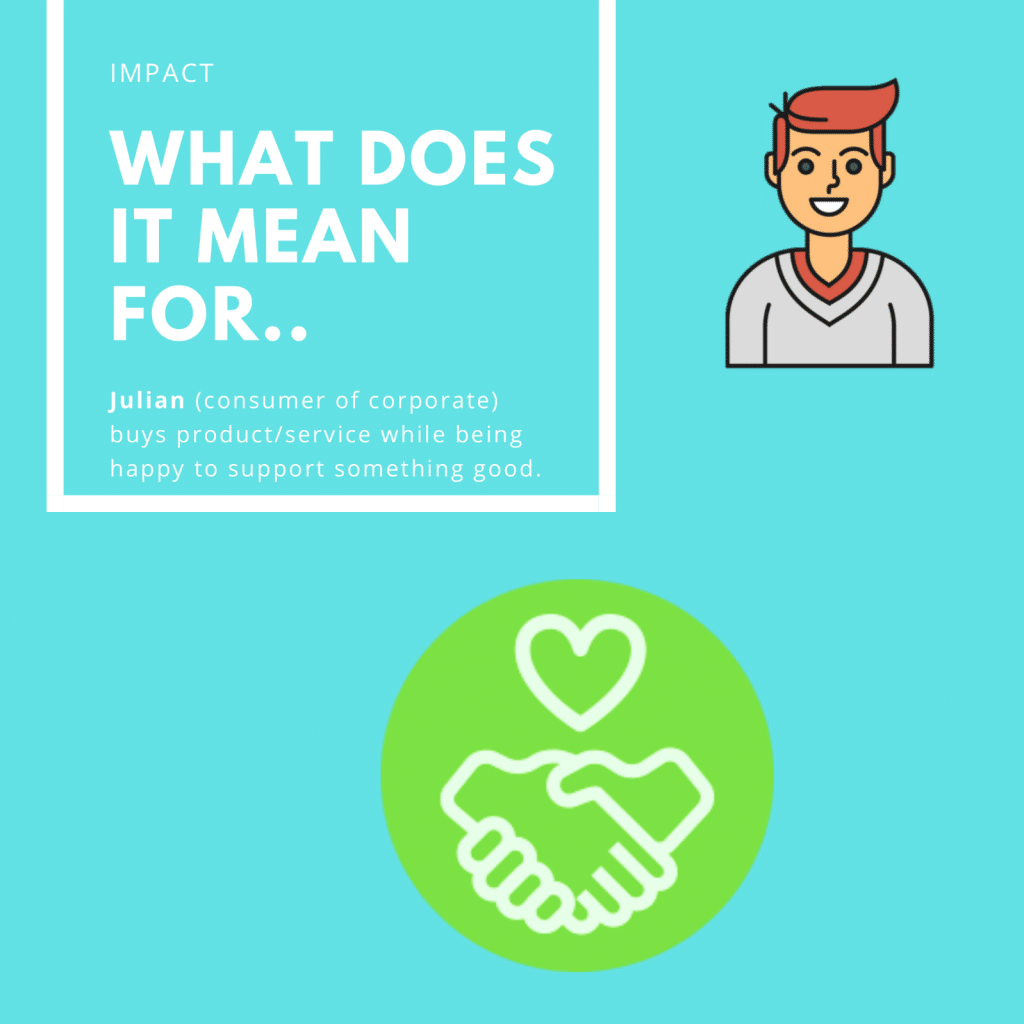 We recently had the chance to ask PARC co-founder Julian a few questions and learn more about how the PARC team got started, where they're headed, and how their idea can change the world.
Tell us a bit about how the Hult team behind PARC came together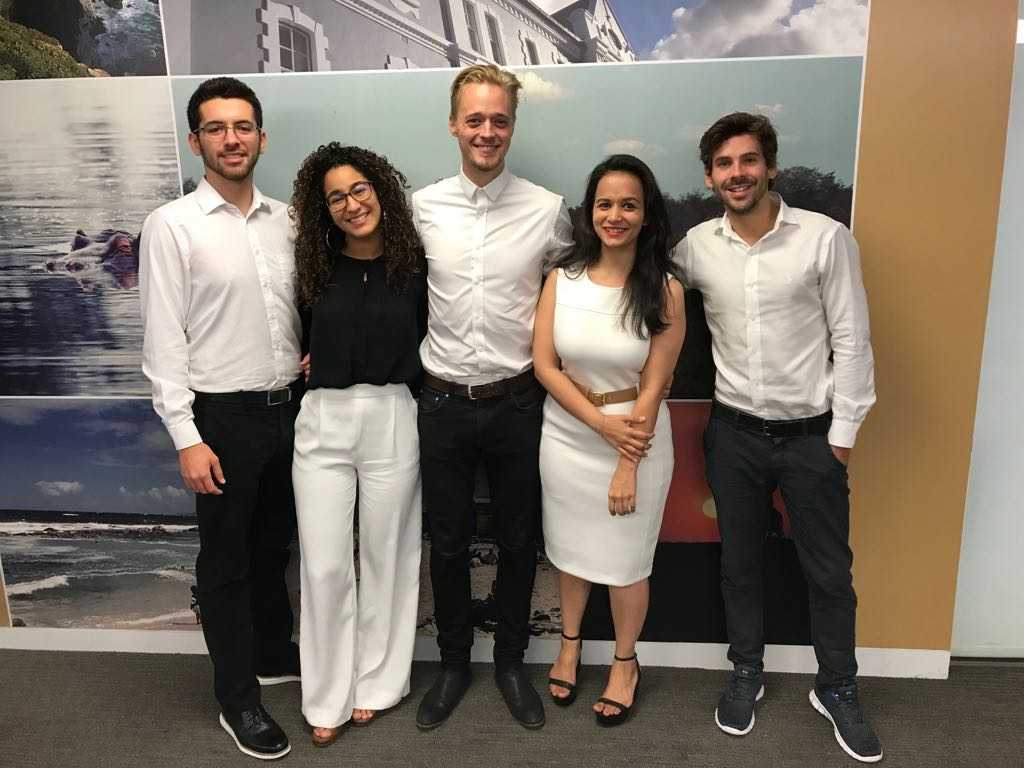 Hult promotes diversity, and we embody this global spirit. On the team, we have Dounya from Morocco, Akanksha from India, Emilio from Mexico, Andreas from Denmark and myself from Germany. This wonderful mix helps us to see the project through multiple lenses.
All of us are on the Masters in International Business program in San Francisco. When we started working together as a team, we all took a personal assessment test and shared our background experience, which helped us to see our natural strengths and opportunities for the team in an honest and transparent way.
Building our team relationship first and knowing what we are good at on a personal and group level helped us to define roles within PARC. This approach has allowed us to have a highly positive, trusting, and effective group dynamic.
Are you working with anyone from outside of Hult on the project?
We have a network of friends and mentors who are experts in their fields. At first, we had no idea where to start—participating in the Hult Prize is a huge challenge.
I asked a friend of mine, who works in a similar field, for advice. Even though he lives in France and has a tight schedule himself, he was hooked on our idea from day one and provided us with on-going guidance. He introduced us to the human-centered design approach and challenged us throughout.
Funnily enough, before helping us, he had built an incubator program in Nepal and helped the winning team of a previous Hult Prize challenge to implement their idea.
Hult also provided us with a mentor who believes in us and pushed the team in the right direction, and our professors in San Francisco also gave us help whenever we needed it. Most importantly, we started talking to locals and started building relationships with partnering organizations on the ground in South Africa.
How did you identify the townships and distributors to work with in South Africa?
I have been lucky enough to spend the last two winters in South Africa. I became close friends with locals living in townships, and they helped me to clearly understand what is going on. I could see it with my own eyes and so could Dounya. That was the reason we were driven to do something.
Thinking about doing something good is easy, but the most crucial part is actually implementing a solution on the ground. As a foreigner, having local insight to fully see the problem and getting support from local people to realize a distribution concept is essential. We were lucky that friends could connect us to amazing organizations in the Cape Town area.
What's it like launching a social startup in San Francisco?
San Francisco is a highly entrepreneurial, driven city, which has inspired us along the way. We went to meet-ups and met a lot of cool people who are living with a "let's just do it" mentality. Failing is fine, but being afraid of trying can't be an option.
San Francisco is so inspiring and supportive when it comes to new ideas to create a better world, especially when it comes to the social impact scene.
"Failing is fine, but being afraid of trying can't be an option."
How has your time at Hult helped you with your startup concept?
All of our professors were super supportive. Most are driven by similar values and they were easy to connect with on and off campus.
When I say they were supportive, I don't mean to say that our professors liked everything about our concept. Initially, we wanted to solve a thousand problems at once and had a million ideas of how to do it. Asking challenging questions and pointing out our weak spots, especially experienced professors like Larry Louie, Omar Hernandez, and Ted Ladd, really helped us to sharpen the idea and pitch it in the proper way.
What advice would you give to other aspiring social entrepreneurs?
Firstly, pick the right team. Having a balanced and dedicated team is the foundation of everything. It needs to be fun but also productive and efficient.
Secondly, everyone needs to be passionate about challenging the status quo and designing a new way of approaching an existing problem.
Thirdly, when it gets harder, a lot of entrepreneurs face the biggest challenge along the way. An all-or-nothing mindset is the most crucial part of being an entrepreneur. Knowing why you're doing what you're doing, and dedicating all your time and effort into creating a successful outcome, is so important.
Don't lose momentum. Whenever you feel that you're losing drive, check in on what made you start in the first place.
"Everyone needs to be passionate about challenging the status quo and designing a new way of approaching an existing problem. Don't lose momentum."
---

Support PARC and help bring affordable electricity to South Africa
Want to learn more about the PARC initiative and get involved? You can help back their startup campaign here.
Grow your leadership capabilities with an MBA in international business at Hult. To learn more, take a look at our blog Hult scores in top 20 in The Economist's Which MBA? ranking for 2019, or give your career a boost with our Masters in International Business. Download a brochure or get in touch today to find out how Hult can help you to learn about the business world, the future, and yourself.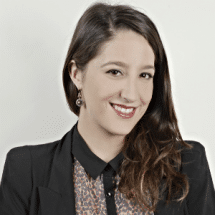 Deborah Cicurel
Deborah is a London-based journalist covering a range of topics including business, travel, lifestyle, food, property and personal finance. Find her on Instagram and Twitter @DebsCic
Related posts