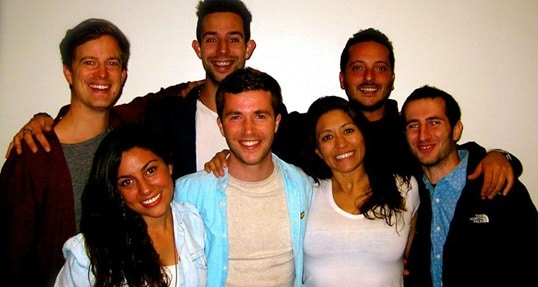 Amid the demanding schedule of Hult's one-year program – classes, meetings, coursework, and networking, to name a few student priorities – San Francisco's student chapter of the international nonprofit Net Impact somehow found time to develop as one of the campus' most active groups. Active enough, even, to achieve something only 10 percent of Net Impact chapters do.
Hult San Francisco's chapter, formalized on campus as a student club called Net Impact Hult San Francisco, was awarded Silver standing within the global organization this spring. This means the group went above and beyond in bringing activities and programs to positively affect its local community and strengthen the Net Impact network. Hult San Francisco's group was in the small percentile of the 300 chapters receiving the Silver standing honor.
The chapter's Silver standing is thanks to student-led initiatives throughout the academic year. Net Impact Hult San Francisco, led by MSE students Florian Rutsch and Christopher Baird, hosted lectures with guest speakers form different social enterprises, such as Spark and B-Corps, as well as many workshops and events for their members. They also created the highly successful business incubator call Co-Creation Lab in partnership with other student clubs at Hult.
"Thanks to a collaborative and open approach with all the students community, we were able to involve hundreds of peers in our learning and interactive activities" says Orlando Frasci, Master of Social Entrepreneurship student, Net Impact Hult San Francisco member, and leader of the Co-Creation Lab. "Furthermore, we developed a network of collaborations with outstanding organizations – such as Kiva Zip, Hult Prize, and Co-Creation Hub Nigeria – that enhanced new networking opportunities for our members.
The club credits its strong leadership and an engaged student community for their success this year, and the members are hoping to keep up the momentum by passing the chapter on to next year's class this fall. 
Kickstart your career right next door to Silicon Valley by studying at Hult's San Francisco business school. To find out more, take a look at our blog A story about why I chose Hult San Francisco. Download a brochure or get in touch today to find out how Hult can help you to learn about the business world, the future, and yourself.
Related posts