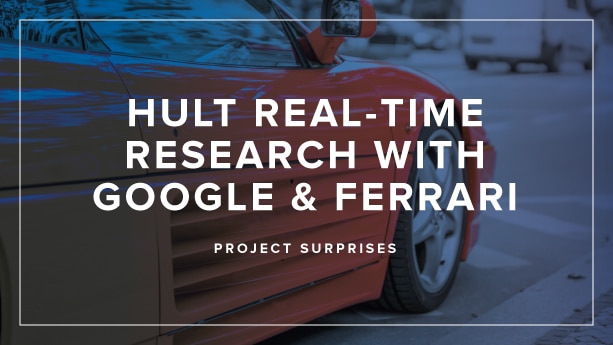 Written by Cassandra Handley, a Hult contributing blogger.
Please note: Hult Real-time Research is no longer offered.
Wrapping up Hult Real-time Research projects for Google and Ferrari respectively, project leads Jane Furness (MBA, 2017, London) and Olaf Wilson (MBA, 2017, London) trail blazed the inaugural partnerships. Both noted that while there are multiple ways to present to the client, for these two projects, the presentation involved PowerPoint and international video teleconference calls where the client was in one part of the world and the students in at least four other parts.
Here, they reflect on their experience, share the biggest unexpected challenges they faced, and what they learned about being part of the global generation along the way.
Surprise #1: The additional work on top of an M.B.A. is challenging, but worth it
"As a student, if this is something you're looking to be involved in, you need to be prepared that it will be extra work above what's already expected in the curriculum. For me, I really wanted a practical experience to apply both my background and the new business acumen, knowledge, and experience that I was learning, and this project directly facilitated being able to apply my course learnings and new experience in a real situation." – Jane
Surprise #2: Because of the global nature of the projects, in-person research is not always possible
"I have worked with large international companies like Ferrari before, but not in a student environment. One challenge we had with advising the client on what to do with the Ferrari museums was that we had never been to the museums. So the project was really about using different sources to get good insights into the company and into the museums without having been there." – Olaf
Surprise #3: The difficulty of scheduling a meeting time across multiple time zones
"The challenge of finding a suitable time to meet either early in the morning or late in the evening and being able to have the deliverables ready so we could have a productive and efficient meeting was something I didn't anticipate. I was lucky to have a flexible and adaptive team who were eager to get the most out of the experience. So, although it presented itself as a challenge on paper, in practice with the team I had, it was more than manageable, and very indicative of real-life work experience as a global citizen." – Jane
Wise parting words:
"As you sit in the classroom, look out for new opportunities. Hult Realtime Research gives you the chance to reach out to new companies, new people, so you can challenge yourself even more, because there is less time for other work. Build your network, get to know others from the beginning of your MBA, find the people who will provide you with opportunities like Hult Realtime Research, and just go for it." – Olaf
As part of a series featuring Hult Realtime Research, the first post highlighted five insider tips from the two project leads and the second dove into a behind the scenes look at the projects. 
Find out more about Hult Real-Time Research and watch a video on the project for Airbnb.
---
If you would like to find out more about Hult's global business programs, download a brochure here.
---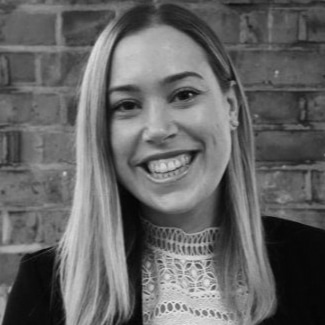 Jane Furness, from Australia, is a Biomedical Scientist and a current MBA student at Hult's London campus. Jane was the project lead on the Hult Real-Time Research project for Google.
---
Olaf Wilson, from Germany, is a current MBA student at Hult, a former manager at PwC, and former professional hockey player. Olaf was the project lead on the Hult Real-Time Research project for Ferrari.
---

Cassandra Handley, Hult contributing blogger, is a freelance writer and content strategist covering digital commerce and eBusiness. She has writing and research credits with Vanity Fair, VanityFair.com, Boston magazine, and Rue La La, where she was copy and editorial director.
Hult offers a range of highly skills-focused and employability-driven business school programs including a range of MBA options and a comprehensive one year Masters in International Business. To find out more, take a look at our blog Hult students learn how to get a job at Google. Download a brochure or get in touch today to find out how Hult can help you to learn about the business world, the future, and yourself.
Related posts