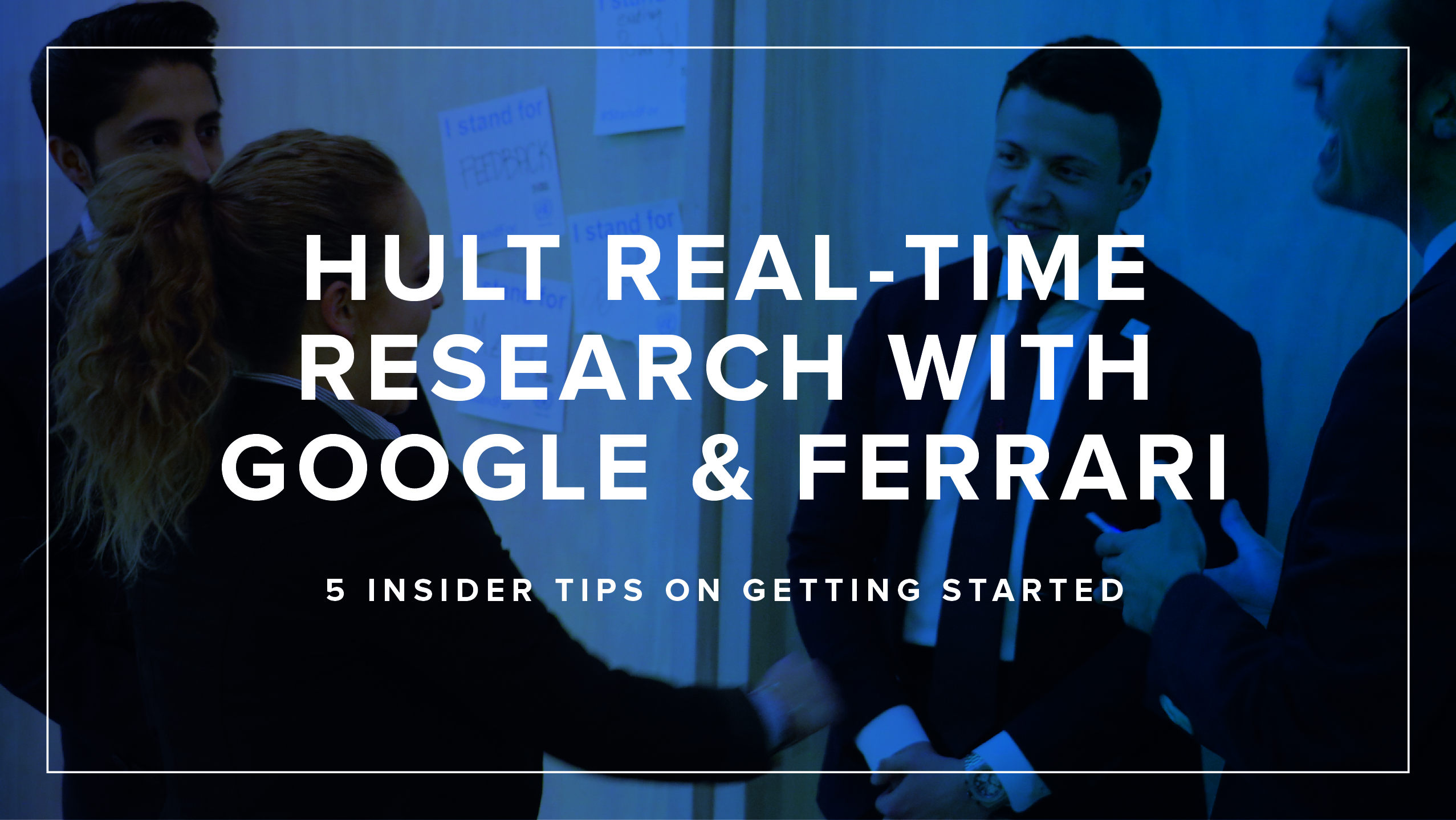 Written by Cassandra Handley, Hult contributing blogger.
Please note Hult Real-time Research is no longer offered
What if representatives from Ferrari asked you and a team of other top MBA students to determine ways to increase their museum foot traffic? Or what if Airbnb requested help in accelerating their go-to-market strategy? Or if Google needed research on a new health services project? Would you say, 'No, I'm too busy'? Or would you jump at the opportunity to work on significant challenges these companies are facing?
Picking the second option is in the DNA of Hult students, and Hult Real-Time Research (HRR) gives them that opportunity. Launched only in mid-2016 with the inaugural Airbnb project, HRR offers consultancy-like market or innovation opportunity research projects to students. The aim is to enrich students' learning processes in international business while providing organizations like Google, Ferrari, and Swarovski with critical research they may not have the resources to perform alone.
Is it competitive to get on one of these projects at Hult? Indeed. So far only about 50 students have been selected over the past year. The program is represented by the very best, motivated Hult students from each campus who personify the same qualities as the companies involved: Innovative, forward thinking, global. To better your chances at this one-of-a-kind business school experience and give you an insight into what's really involved, here's a few tips from former project leads.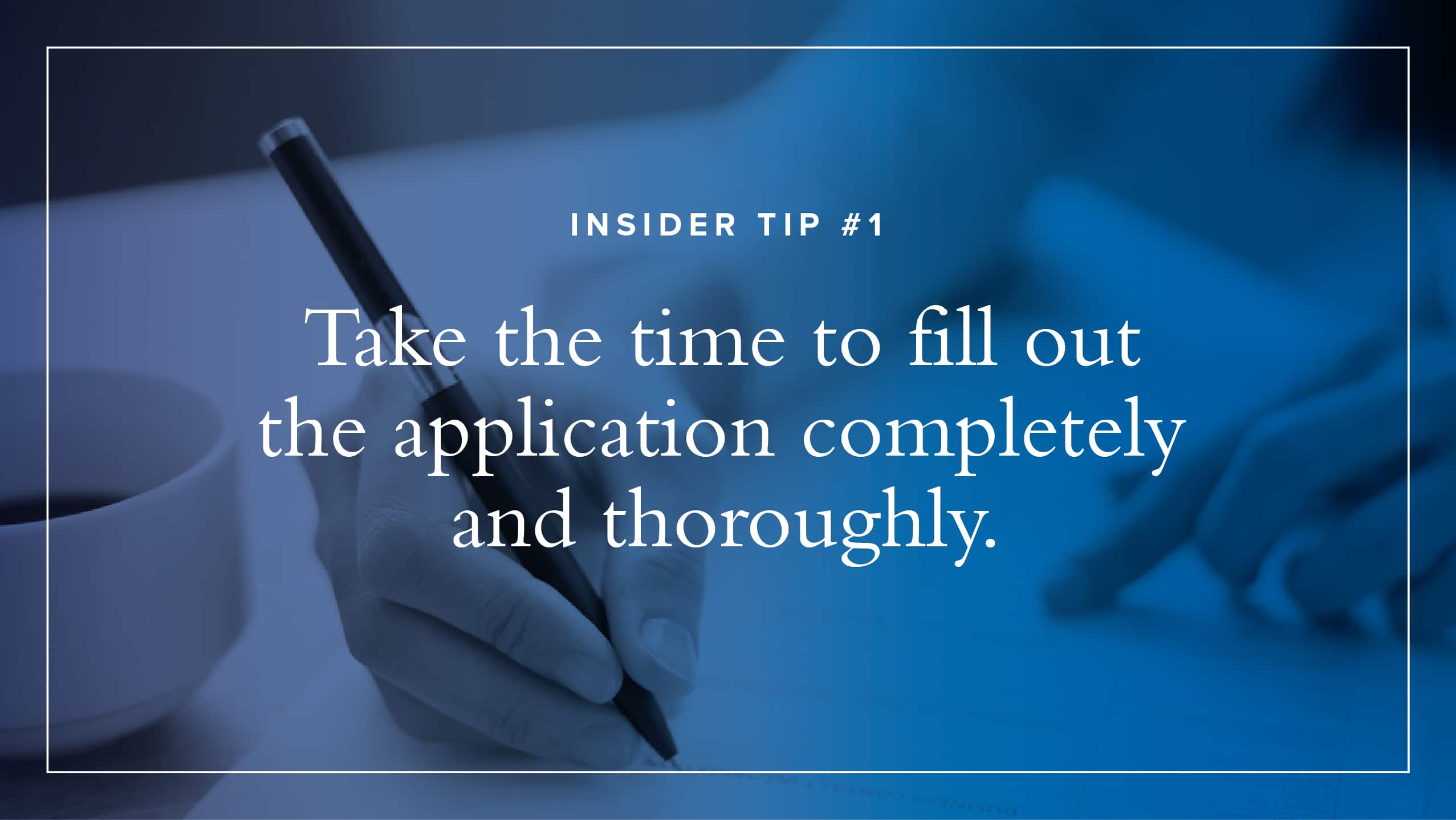 Insider Tip #1: Take the time to fill out the application completely and thoroughly.
"After receiving an email about Hult Real-Time Research, I went to the website and entered the criteria about me, my ambitions, my motivations behind wanting to be part of Hult Realtime Research, and a bit about my background and work experience," explains Google project lead Jane Furness (MBA, 2017). It was a longer form than expected but she admits, "I think the form was used to gauge who was really into participating and who would be interested in putting in the time above an MBA course."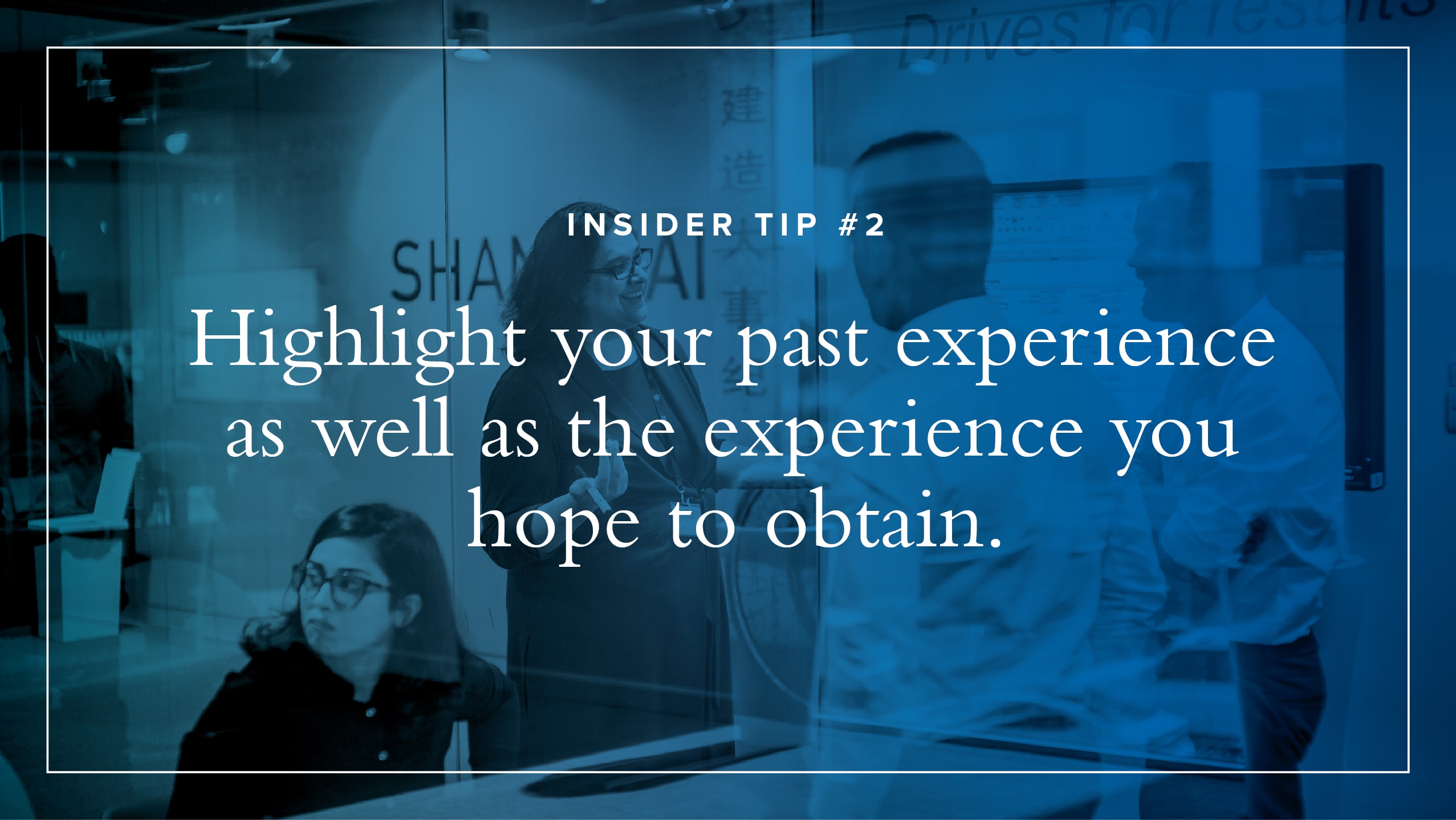 Insider Tip #2: Highlight your past experience as well as the experience you hope to obtain.
The third project with Ferrari was set prior to students applying, and HRR program director Frederik du Bois was looking for the exactly the right students amongst the applicants. "When applying, I explained my past experience with consulting where I had dealt with senior representatives and senior management before. What really attracted me to HRR was the student element and the excitement of working with such a diverse team of 10 students," says Ferrari project lead Olaf Wilson (MBA, 2017). "I had never worked with other students in this capacity before and looked forward to that component."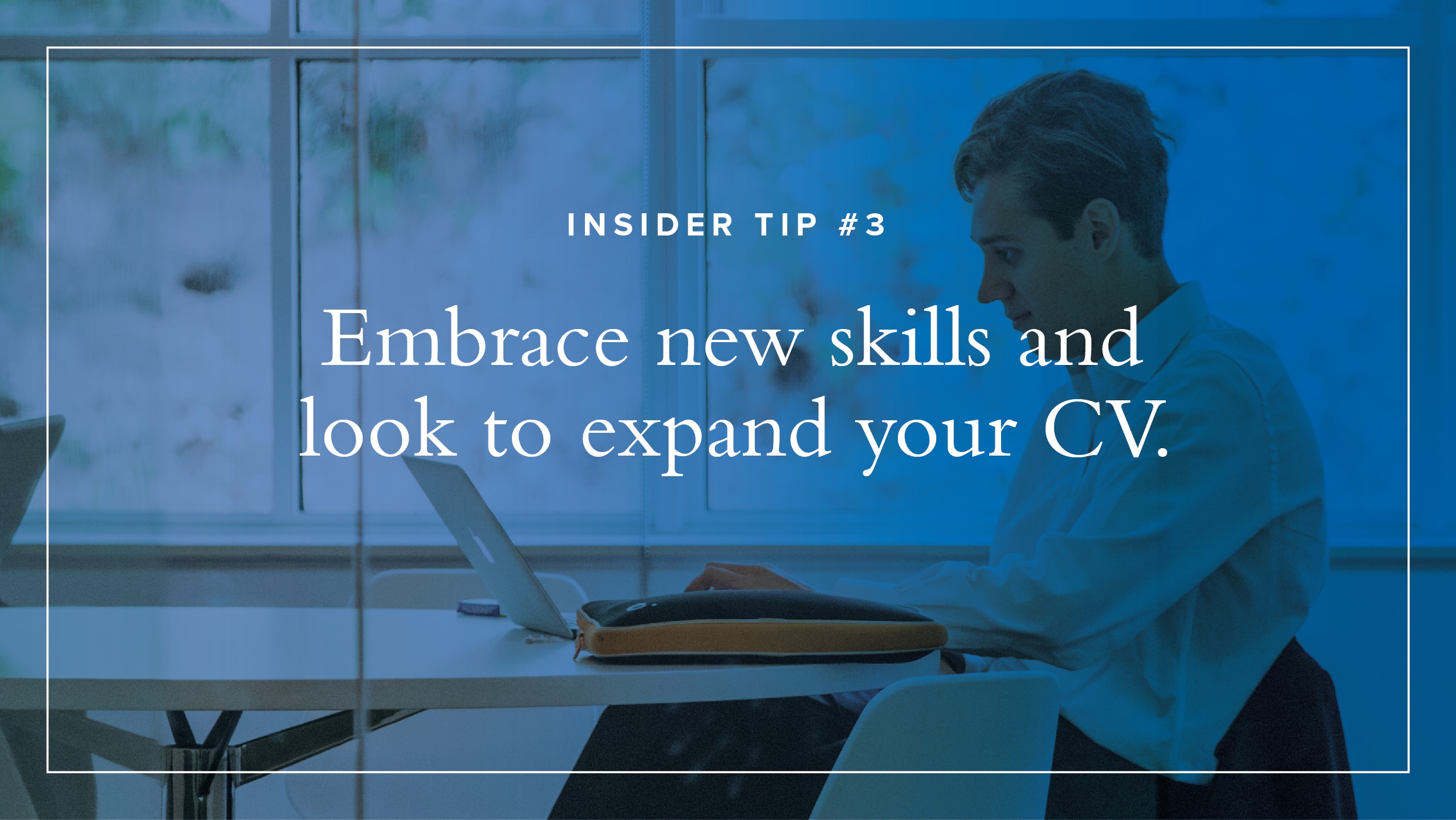 Insider Tip #3: Embrace new skills and look to expand your CV.
After she applied, Frederik du Bois contacted Jane, whose background and relevant experience in health services, made her an ideal candidate for the Google project lead. "When he told me about Google's needs, it sounded like something that really excited me. Plus I had never been a project manager before, especially one leading a very diversely disciplined team, located in four different regions. I knew that would be a bit of a challenge, but also very relevant experience to be able to expand upon my CV."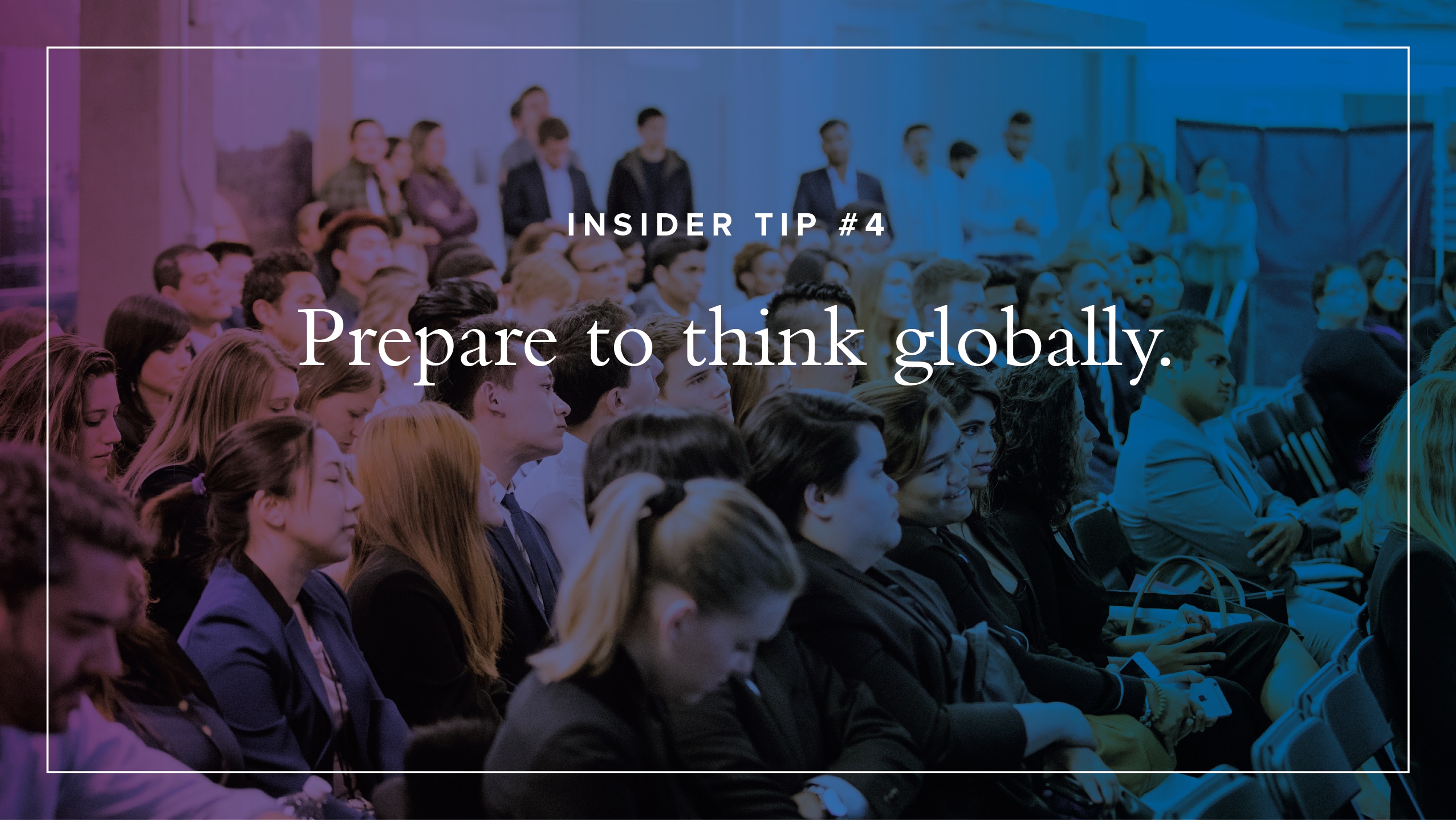 Insider Tip #4: Prepare to think globally. "I was attracted to working with Ferrari, but also gaining the experience of working with an international team, spread out in four different global cities, across four different time zones, with a 12-hour time difference between San Francisco and Dubai" explains Olaf, "I had not considered the difficulty of scheduling Skype calls and meetings before."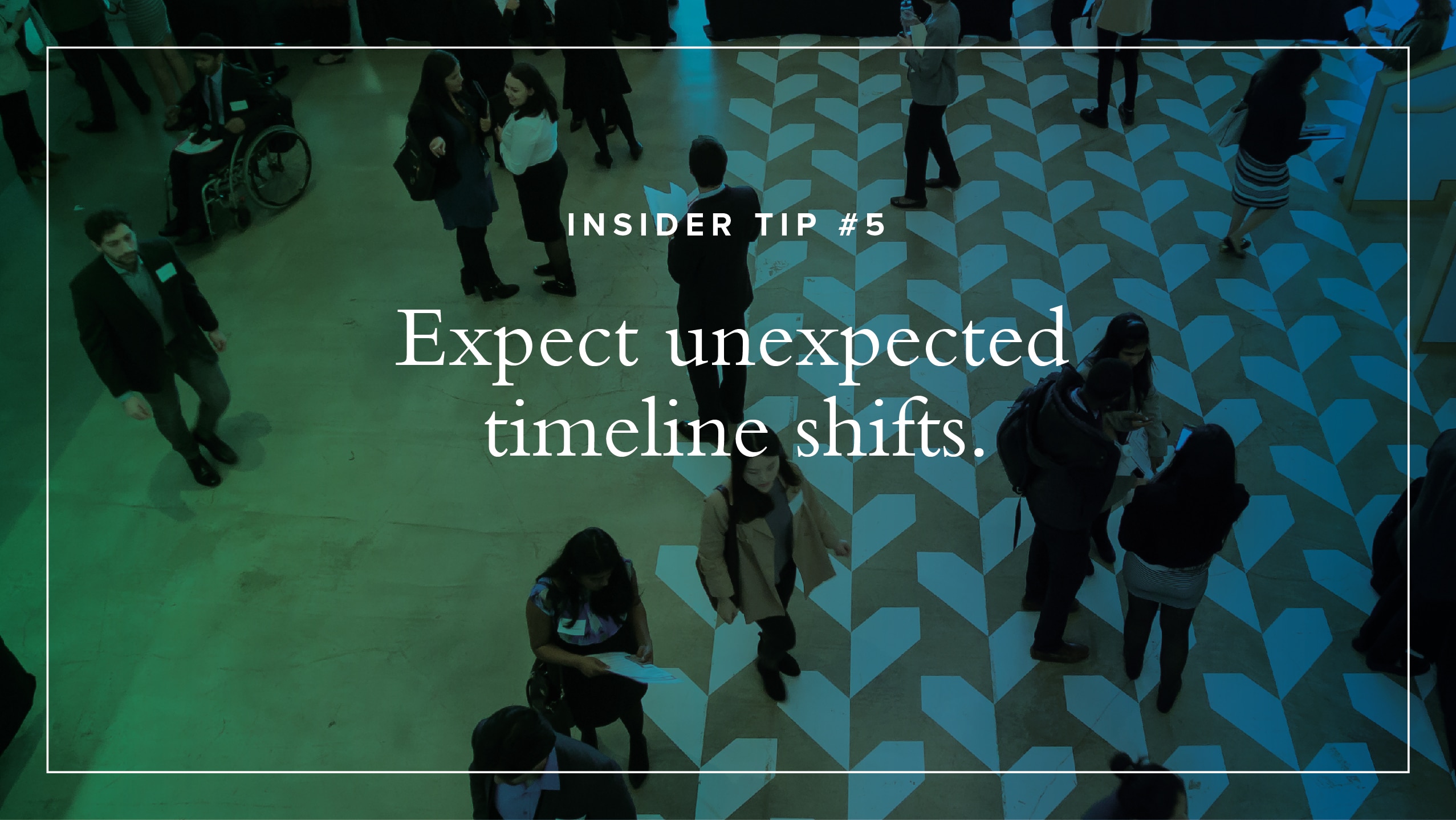 Insider Tip #5: Expect unexpected timeline shifts.
The Google project finished in January 2017. With a three-month-long duration, it took longer than the others so far, which average about eight weeks. Says Jane, "The length was more an indicator of the difficulty of the task Google had asked us to do, plus the timing overlapped with the Christmas holiday."
Bonus Insider Tip: Know what else to expect. Here are the process nuts and bolts. 
The Application Process.
Note: Hult Real-Time Research is only open to students currently enrolled at Hult.
On Hult's student portal, visit the Hult Real-Time Research webpage.
Fill out the application.
Load it with details that set you apart, your most recent CV, and reasons behind your interest in HRR.
The Selection Process
Selected students have skills that fit well with the other team members' and that will be useful for the research project.
Hult's central office in London works together with all the campuses to select the most motivated Hult students.
Final interviews are completed over Skype.
As part of a series featuring Hult Real-Time Research, the next post will dive into the kick-off process and initial stages of the project.
---
If you would like to find out more about Hult's global business programs, download a brochure here.
---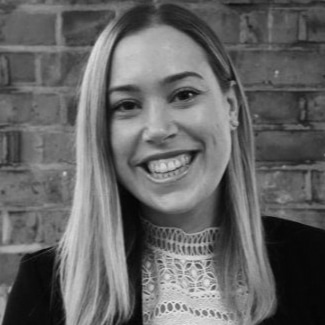 Jane Furness, from Australia, is a Biomedical Scientist and a current MBA student at Hult's London campus. Jane was the project lead on the Hult Real-Time Research project for Google.
---
Olaf Wilson, from Germany, is a current MBA student at Hult, a former manager at PwC, and former professional hockey player. Olaf was the project lead on the Hult Real-Time Research project for Ferrari.
---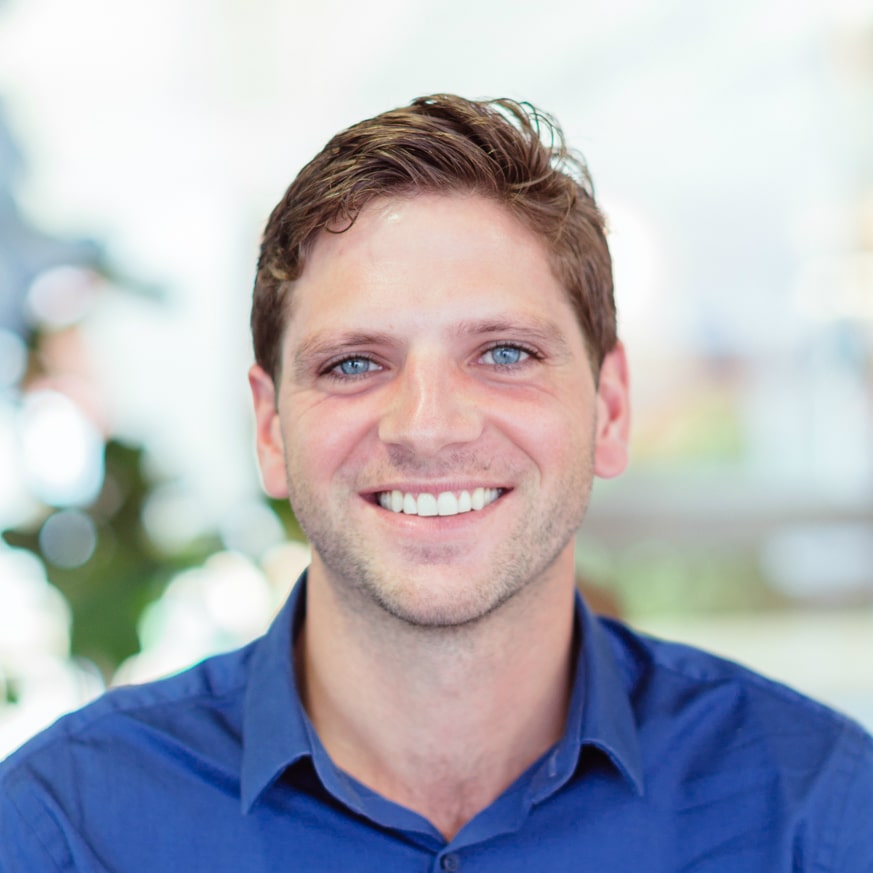 Frederik du Bois, from the Netherlands, is Hult's Project Director, Research and Academic Partnerships and has overseen all Hult Real-Time Research projects to date.
---

Cassandra Handley, Hult contributing blogger, is a freelance writer and content strategist covering digital commerce and eBusiness. She has writing and research credits with Vanity Fair, VanityFair.com, Boston magazine, and Rue La La, where she was copy and editorial director.
Hult offers a range of highly skills-focused and employability-driven business school programs including a range of MBA options and a comprehensive one year Masters in International Business. To find out more, take a look at our blog Airbnb and Hult collaborate on groundbreaking global research project. Download a brochure or get in touch today to find out how Hult can help you to learn about the business world, the future, and yourself.
Related posts