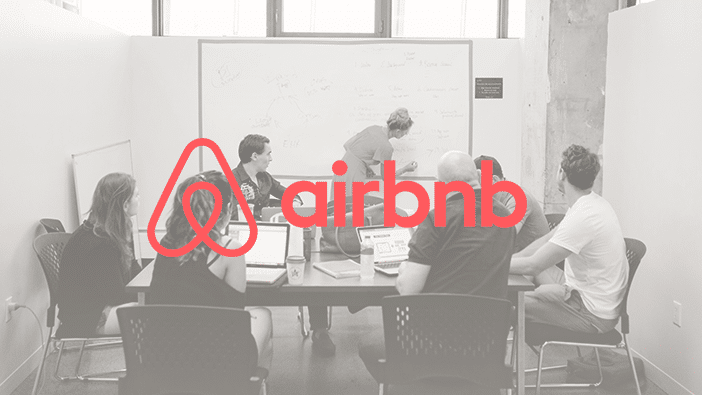 Please note: Hult Real-time Research is no longer offered.
Hult International Business School is setting up a collaboration network with inspirational and innovative companies that are shaping the global business landscape. Some of the world's most exciting, disruptive companies are open to new ways of working to gain valuable information about their markets. Hult students can deliver the insights these organizations need.
Through these corporate partnerships, Hult has created Hult Real-time Research (HRR) — a truly global market research engine. This research engine can identify and test ideas, markets, competitors and business models for any organization. Hult Real-time Research gives students the opportunity to work with senior leaders and managers of these companies and deliver meaningful solutions to their most pressing business challenges.
"Hult Realtime Research provides students with an unforgettable, multicultural, and real-life experience that enhances your personal and professional skills and allows you to make a positive difference for organizations and the world as a whole." – Jacqueline Oliver, Master of International Marketing Class of 2016 and participant in the Airbnb Hult Realtime Research project
Hult has already completed the first project with Airbnb – the company that has transformed the face of an entire industry – where Hult students were instrumental in accelerating Airbnb's go-to-market strategy.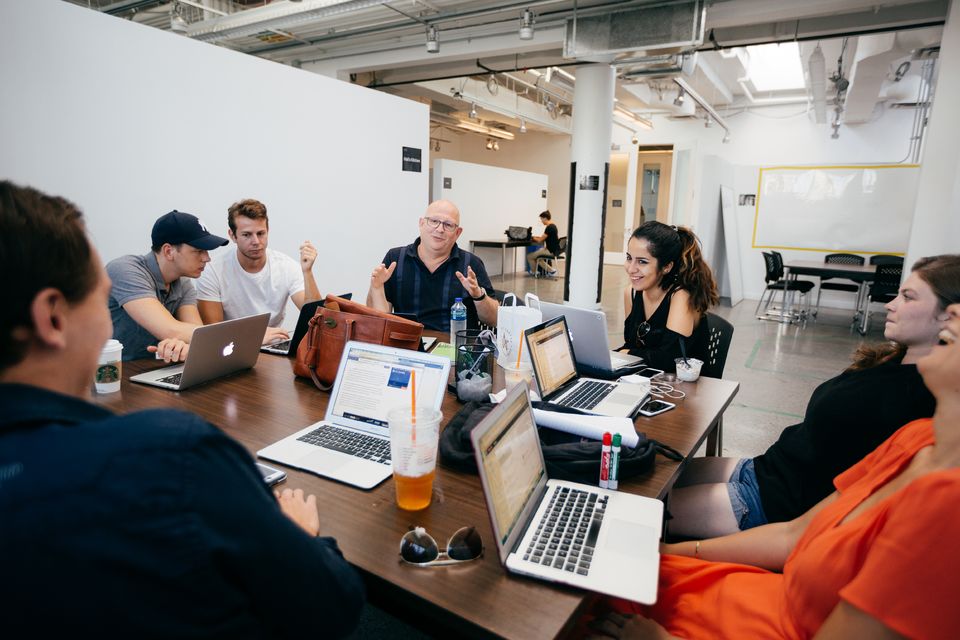 The Airbnb-Hult Real-time Research project
Fourteen Hult graduates, located in Dubai, Shanghai, London, New York, Boston and San Francisco, had 8 weeks to conduct a research study, which included both primary and secondary research methods. The findings were presented in-person to Airbnb's Global Head of Hospitality and Strategy, Chip Conley, and the organization's most senior executives, enabling them to make a more informed decision about their strategic direction. Through this unique experience, they delivered a product that was instrumental in accelerating the organization's go-to-market strategy.
We talked to two Hult alumni who participated in the Airbnb Hult Real-time Research project to find out what the experience was like from a student perspective.
Jacqueline Oliver is from the Netherlands and studied Master of International Marketing at Hult's San Francisco campus, graduating in 2016.
Thomas Lorenz is from Germany and also studied in San Francisco on Hult's Master of International Business program. He graduated in 2016 and is now an Associate at The Boston Consulting Group.
Here's what they had to say about the Hult RealTime Research project with Airbnb:
Why did you decide to participate in the Airbnb Real-time Research project?
Jacqueline: I decided to participate because it gave me the opportunity to make an impact, which is something I pursue on personal and professional level. We were able to perform in-depth research and develop strategic recommendations for a well-known, disruptive company, which subsequently allows Airbnb to make an impact in the industry it operates in.
Thomas: It was a fantastic opportunity to collaborate with Hultians across the globe and to learn more about our diverse student backgrounds.
What new skills and/or knowledge did you gain on the project?
Jacqueline: The skills/knowledge that I have enhanced due to this project are flexibility (due to time zones, which means having meetings very early in the morning or late in the evening), primary research skills, data analysis, and the development of realistic strategic recommendations.
Thomas: The main skill I have gained is to manage complexity – simply by being 100% organized.
What value did the experience add to your employability and/or resume?
Jacqueline: During my application processes, future employers were always very intrigued when they saw that I contributed to a large-scale research project for a well-known company. It allowed me to answer their questions with real life examples from the project, and demonstrate my capabilities, experience ,and potential in a clear way.
Thomas: Critical thinking as well as problem solving were two valuable skills I certainly developed further.
Has the experience made you a better colleague or leader?
Jacqueline: The project has definitely contributed to my team -and leadership skills. The fact that I was able to contribute on a strategic level allows me to become a better leader in the future, as this requires profound strategic thinking capabilities as well. In addition, the project enhanced my team skills since I got the opportunity to collaborate with colleagues from all over the world who each possess unique work styles, strengths and ideas. This requires a lot of flexibility, trust, and empathy, which is in my opinion essential for a smooth collaboration.
Thomas: It certainly helped me to better understand the complexity of an international staffed project.
What value do you think Hult adds to organizations through these types of projects?
Jacqueline: Hult students can provide organizations with a different perspective on challenges and find solutions by using the latest methodologies and deploying their millennial mindset.
Thomas: Hult is relevant, diverse, international and unique in its way of teaching the art of business – this makes it appealing to many organizations around the globe.
Would you recommend other students/alumni participate in Realtime Research projects?
Jacqueline: Yes! I would definitely recommend taking part in Hult Realtime Research projects. It provides you with an unforgettable, multicultural, and real-life experience that enhances your personal and professional skills and allows you to make a positive difference for organizations and the world as a whole.
Thomas: Of course! Take this unique opportunity to learn what it means to be a part of a global team.
We're looking forward to seeing what future Hult Real-time Research projects bring, and are excited for our next collaboration. We will be releasing details on the next project very soon…

Make the most of what your career has to offer with a Masters in International Business from Hult. To learn more, take a look at our blog This Hult MBA Is Building The Airbnb Of Live Music, or give your employability a huge boost with an MBA in international business. Download a brochure or get in touch today to find out how Hult can help you to explore everything about the business world, the future, and yourself.
Related posts