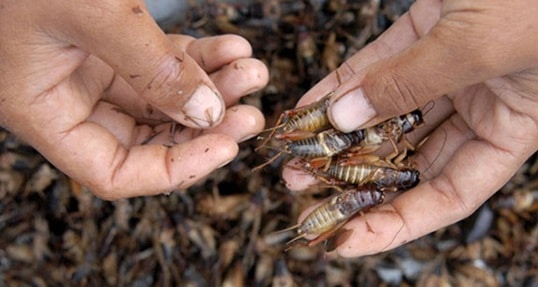 If I broke the news to you that MBA students tend to be highly competitive individuals, you may not be too surprised. The Pope is, also, apparently Catholic, and all politicians are credible and reliable.
OK, I made the last one up.
So on the basis of my first statement, you may not be too surprised to learn that there appear to be few things MBA students like more than to prove their worth against peers from other business schools. As such, there is no shortage of MBA student competitions around the world—you should see my e-mail inbox for confirmation of that. Some are decidedly more equal than others.
The Hult Prize competition, for example, is a self-styled Nobel Prize—or, for the more populist reader, the American Idol or X Factor—of the B-school world. (Even the funding comes from Sweden.) Attracting an impressive 10,000 applicants from around the globe, it counts both Bill Clinton and the Nobel Prize-winning economist, Muhammad Yunus, among its judges and offers $1 million in seed funding and ongoing mentoring from the erstwhile judges to the doubtless deserving winners.
At least for me, however, what makes it stand out is its focus on more worthwhile issues than how to make a company generate more money than it has before. Entrants are tasked with addressing issues surrounding poverty in the emerging world, such as how to promote effective education or how to provide food security and, more specifically, how to become self-sufficient.
Moreover, the solutions are a world away from ideas usually generated on business school campuses. For example, one of the global finalist teams, from the Desautels Faculty at Canada's McGill University, is championing the common cricket as a safe, affordable, and accessible foodstuff for the more than 200 million people who currently live in urban slums—clever, yet simple, and using a commodity easily available to the target consumer group. In the Confucian spirit of "teach a man to fish …," they  have developed a kit that allows people to grow crickets for consumption and sell whatever is left over back to the McGill team. This provides slum dwellers with food and much-needed income.
Continue reading the article in full on Businessweek.com. Matt Symonds is the chief editor of MBA50.com, a website dedicated to the world's outstanding business schools. He is also director of Fortuna Admissions and co-author of ABC of Getting the MBA Admissions Edge.
Hult offers a range of highly skills-focused and employability-driven business school programs including a range of MBA options and a comprehensive one year Masters in International Business. To find out more, take a look at our blog Top 10 questions to ask when looking at business schools. Download a brochure or get in touch today to find out how Hult can help you to learn about the business world, the future, and yourself.
Related posts